2017 Market Trend Reports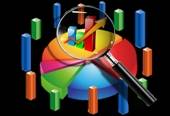 What's happening in your real estate market in 2017? Post your 2017 Market Reports and Trends here. Please only post market trends, market reports, market data in this group.

This includes real estate and real estate related industries. All market trends and/or statistics are welcome here!
2017 Market Trend Reports Group
Kathleen Daniels, Probate & Trust Specialist
Wolcott CT 2020 Year End Real Estate Market Analysis
Ed Silva
Hartstene Pointe Market Watch 3/21/2020
Paul S. Henderson, REALTOR®, CRS
The Gig Harbor, Fox Island, Washington Waterfront Home Market3/21/2020
Paul S. Henderson, REALTOR®, CRS
Pacifica REAL ESTATE MARKET REPORT TRENDS
Mayra Espinosa Realtor San Mateo Pacifica Homes
Don't judge each day by the...
Paul S. Henderson, REALTOR®, CRS
Closed and Recorded on beautiful Hartstene Pointe 658 E Pitcairn Place, Shelton WA. 98584
Paul S. Henderson, REALTOR®, CRS
For Sale Building Site at Hartstene Pointe 578 Pointes Drive West...
Paul S. Henderson, REALTOR®, CRS
Under contract in just one day! 4019 Pacific Ave Tacoma Washington...
Paul S. Henderson, REALTOR®, CRS
For Sale Just Listed 4019 Pacific Ave Tacoma Washington 98418
Paul S. Henderson, REALTOR®, CRS
Closed! Just four days on market! 789 E Chesapeake Drive Shelton WA. 98584
Paul S. Henderson, REALTOR®, CRS
Inventories are low, so if you are at all interested give me a call…
Paul S. Henderson, REALTOR®, CRS
Wednesday Market Report Gig Harbor, Washington (4/3/2019)
Paul S. Henderson, REALTOR®, CRS
PRICE ADJUSTED, 658 E Pitcairn Place, Shelton WA. 98584
Paul S. Henderson, REALTOR®, CRS
Thursday Market Report Gig Harbor, Washington (3/28/2019)
Paul S. Henderson, REALTOR®, CRS
Homes for sale NW Landing DuPont, Washington 3/10/2019
Paul S. Henderson, REALTOR®, CRS