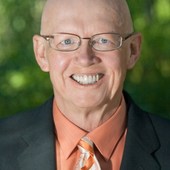 BRE #01727749
Real Estate Agent
John Thyne
Studio City, CA

—

Goodwin & Thyne Properties
11012 Ventura Blvd.
Suite #1265
Studio City , CA 91604
---
Goodwin & Thyne Properties- We put our clients first as our TOP PRIORITY. We are full service Realtors and believe in helping others achieve their goals. Experts with Buyers - Sellers & Investors.
Get to know John Thyne
Hi! I'm John J. Thyne, Jr., a Realtor who knows what it takes to get the job done. I spent 30 years in Corporate America. I was a Vice President for PepsiCo and I owned my own Housing & Construction Business.  I joined my son, John III, Attorney & Broker, 8 years ago in the booming Southern California Real Estate Market. I work with buyers, sellers, and investors to bring every transaction to a smooth close. Having moved my family while in Corporate America (wife and 6 kids) 12 times...I bought and sold houses all over the country each time.  I understand business and P&L analysis from first hand experience.  I love this business and therefore do it well.  I have developed a long list of client referrals and my business continues to grow through referrals.  I have started to gain more business in the Commercial arena as well. I still enjoy buying & selling homes for my clients and I give them top notch service & committment to acheiving win-win transactions every time. Give me a call today!!  Regards, John   (805) 850-5805 e-mail johnMyRealtor@hotmail.com  
Validation
Validation. This is a great "uplifting" little video that my son made (and starred in) a few years ago. It's had over 8 Million views on You Tube - Spread the word!
Certifications
Just like the banner above says....  we represent BUYERS - SELLERS - INVESTORS - BOTH RESIDENTIAL & COMMERCIAL.   Because of my wide and varied experience in Corporate America and my personal experience owning a business and buying & selling homes 12 times (24 when you count buying and selling!) during my years in Corporate America, I find that I'm able to flex with the market ups and downs.  I have recently found that Investors are especially attracted to my experience at negotiating and understanding their P&L concerns.  I have empathy for buyers and sellers because I've  "been there - done that!"  I understand the lending arena quite well from my years of experience owning a Housing & Construction business.  Our motto fits me to a "T"... ("T" for Thyne).....  We put our clients first as our TOP priorityyufghrfghhrgf!    Give me a call today and let me be your personal Real Estate Consultant!   Regards,  John (805) 477-0600  email: johnMyRealtor@hotmail.com website:  www.matchrealtyusa.co
Skills
over 30 Years experience in Corporate America. Helping Buyers - Sellers - Investors with all types of Real Estate Transactions. Expert Negotiator. Experience with Bank Owned / REO & Short Sale properties as well as Commercial and Industrial. Nothing beats experience! Call today!!!!
Testimonials for John Thyne
Dan and Qing Temkin

11/01/2013

My wife and I recently moved to LA and when we first began searching for homes and condominiums we felt very overwhelmed. We weren't familiar with many of LA's neighborhoods, and were not happy with many of the properties we saw during open houses (both for sale and for rent).

Then we got in touch with John Thyne through a reference and I am so happy that we did. Unlike many Realtor agents who don't have lots of time to spend on any particular client because they work in a large office with many, MANY, clients, John and Match Realty were there for us ANY time we had a question, concern, or showing request. John worked with great patience and attention to detail to make sure that we understood every aspect of the home-buying process and how many of our various decisions could potentially affect our long-term investment in our home. John is outgoing, and will not hesitate to contact you frequently when he feels it is important to be in touch; but he also goes out of his way to assess your personal needs and make sure he is really working towards your best interests. I can't say enough good things, and I hope you will be smart enough to try and work with John. You will rarely get to work with someone who will be so faithfully in your corner throughout the process

Dave Kuhr, Property Manager

10/05/2013

John is, simply put, excellent on all levels. A really nice, warm guy that knows his stuff. He has helped me a number of times finding tenants for vacant properties that I manage. He has also worked with my company when finding new properties to buy. As a property manager I run into a lot of realtors and they could all take a lesson from John concerning his knowledge, professionalism and courteous manner. Less

Marshall Hines

09/25/2013

Let me start with the short version…Do yourself an enormous favor and hire John as your agent.

Now, for the slightly longer version…We hired an agent, blindly, through a referral service and started looking for a home. At the critical part of the buying process, we were essentially abandoned. Our agent was never available for us when we needed him and when he was, his answers to our questions were unhelpful at best, and seemed deceitful at worst.

We were in such a bad situation, that a good friend referred us to John, this was was the beginning of the best major purchase of our lives. John showed a genuine care for our family, and just as valuable to us was his availability. He was always there, day or night. If we left a message, he got back to us so quickly that I never minded not reaching him. Equally as valuable, was that every question we had was answered and with a logical explanation! I cannot stress how much that has helped me. It is truly wonderful to have someone who can make the home buying process seem comprehensible. John made this entire home buying process so astoundingly simple for us.

In addition to that, every bit of paperwork and all of the coordination with the sellers, loan officers, appraisers and title company was done quickly and without us ever having to ask for it because of John's experience in the industry. I consider this the mark of a really great agent. When you get to closing and you see the monstrous stack of paper that you have to sign, it is very comforting to know that someone has already dotted all of the 'i's' and crossed every 't' and treated your house, as if it were his own. I truly refer John to others and when we decide to look for a new home, I am certain we will be calling John.

John Thyne, along with J. Clark Rice, one of his representatives, helped me purchase a commercial building for my business in September of 2010. I have been a business owner in Ventura County since 1995 and the time was right for me to start actively looking for a space to purchase. John and Clark surveyed several properties for me in Oxnard, Camarillo, Ventura and Santa Paula. The ones that they felt would suit my purposes were then visited by us jointly and over a period of a few months, I made an offer to purchase a space in Santa Paula. They were very active in the negotiation of the deal, always making sure my best interests were represented. Further, they were very helpful in networking with local banks which enabled me to get the SBA financing I needed.

We have now been in our space for over two years and it is perfect. I appreciate very much John's professionalism and understanding of commercial real estate transactions. I would (and have) recommend John to my business associates should a need arise for them to purchase property.

David Neel Neel Lighting & Controls, Inc Santa Paula, CA

Nicole & PJ Ferrante

05/15/2013

We have used John Thyne on both ends, as a buyer and seller. I would not hesitate to refer him to anyone in the real estate market. He was very through, easy to understand and was not just interested in making a 'sale'.

John helped us sell our parents home in Brentwood. He was wonderful throughout the entire process. There are 4 of us, siblings, all living in different cities and he was always available to all of us, answering questions, providing explanations for various strategies and always keeping us informed. We never doubted that he had our best interest at heart and he was able to move us along in a timely and helpful manner. His knowledge of the current real estate market is impressive and the strategies he used to list the house, I believe gave us our best opportunity. We were extremely impressed with his negotiations of multiple offers and extremely happy with the outcome.

John brings excellent skills and extensive expertise to real estate arena. I've worked with him on both VA and short sale purchases with great success. He is very comfortable to work with and very prompt; as well as extremely knowledgable. You can't go wrong!

I can't say enough good things about John. Buying a home can be a scary experience, and trusting your realtor is one of the most important parts of the process. John earned our trust immediately with his open, honest, and responsive approach. We felt, and do feel, he has our best interest in mind...always. It's rare to find a realtor that is so responsive, and so focused on helping you find the exact piece of property you're looking for. He never tried to talk us into any purchase and remained patient, and committed to us through a long journey (due to my extremely hard to please tastes). He came highly recommended by a colleague, and, we now know why. We practically insist others work with him when looking for a realtor. And, while our circumstances changed and are not able to buy at the moment...when ready, we won't work with another realtor other than John! We can't wait to call him with good news, can't wait to work with him again soon!!!

Treehouse Junction Properties

10/11/2012

I have lived in Los Angeles for over 15 years. I have purchased over 3 homes in the area. John Thyne is by far the most professional, personal, fast and efficient realtor I have ever used. First things first, he is great at what he does. He listened to my desires. He found exactly what I wanted and got my offer in immediately. The realtor of the property had six other offers but chose mine solely because he was thoroughly impressed with my realtor John Thyne and how he handled himself & the detail of his paperwork. John Thyne is extremely personable. He has a zest for life and is a genuinely kind human being who has a wonderful sense of humor. He's flawless in his unflinching commitment to get me in the home I want, and quickly without hassle. Without a question I will use him again and again when purchasing or selling a property and I will sing his praise to all of my friends and co-workers looking for a great realtor. You don't get better then John Thyne.
Introducing a fresh new look for your Profile.
Click the 'Edit Profile' button below to enter 'Edit Mode' and continue the tour.