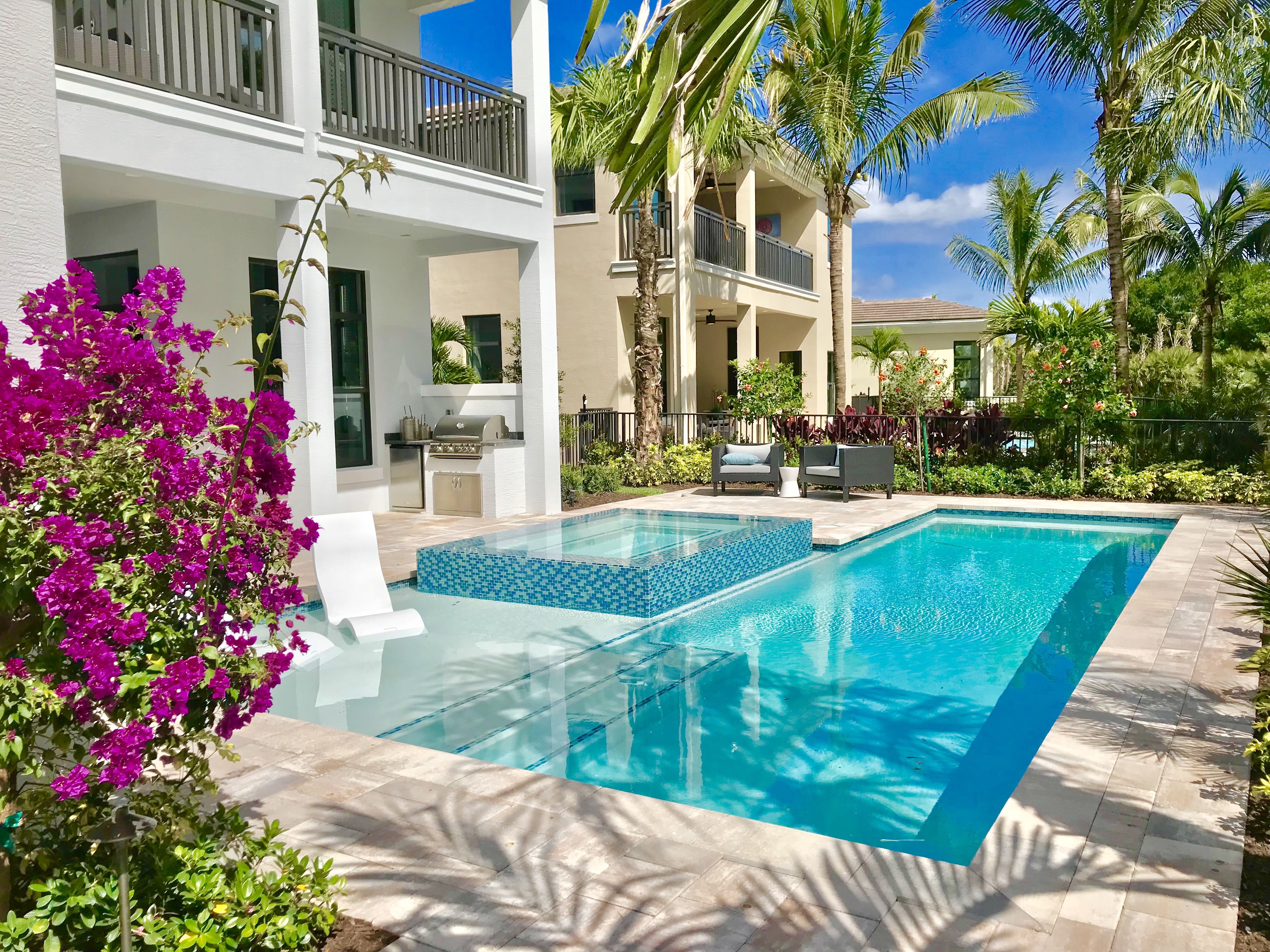 Get to Know CHRISTINA ALZONA PA at The Alzona Fontaine Team
Christina Alzona PA has been a Top Producing Florida Real Estate Agent with 22 Years Experience in all of Southeast Florida. As an Agent with "The Alzona Fontaine Team", Christina Alzona believes that personalized service does make a difference in finding someone's dream home. Christina will do a Comparative Market Analysis of your Property Free of charge & help you Buy or Sell Real Estate anywhere from the Treasure Coast, Martin County, Stuart, Hobe Sound, Jupiter, Jupiter Island, Juno Beach, Palm Beach, Palm Beach Gardens, Northern Palm Beach County, Delray Beach, Ocean Ridge, Manalapan all the way to Wellington and Boca Raton. Specializing in Waterfront, Beachfront, Golf course, Boating, Equestrian Communities and Luxury Homes, she knows how to find you the right property at the right price! Visit www.ChristinaAlzona.com and contact Christina today, if you are searching for Residential or Commercial Real Estate in Southeast Florida!
Skills
22 years experience in South Florida (knowledge of best areas to invest in); Expert Negotiator; Persistent Follow Through from Property Search to Closing the Deal; Residential Properties, Commercial Properties and New Home Sales; Relocation; Top Notch Social Media Marketing to Sell your Home; Free Comparative Market Analysis; International Realtor working with Home Buyers from many countries; Fluent in English, Italian, Polish and some French.
Maria and Marek Gurin
02/14/2018
After many years of my experience investing in properties throughout the country, I was searching for track record real estate agents who I can trust in my home search and who would help me realize the best possible return on my investment. Christina Alzona and Nicolette Fontaine are the best choice. They are expert agents who represented me as a purchaser in the Jupiter Florida area and demonstrated their unparalleled commitment, utmost integrity, loyalty and wisdom from negotiating to closing my deal. They listened closely to my needs before and after the sale of the property. "The Alzona Fontaine Team" are true professionals in the real estate business who care very much for seller, buyer and investor clients they work with and deliver on everything they commit to. I highly recommend Christina and Nicolette to anyone buying or selling a home.
Bill & Dorothy Zoha
06/21/2017
It was a pleasure working with Christina Alzona PA; she is truly a one in a million realtor, working diligently for us, returning every phone call and keeping us up to date with exactly everything that was going on to successfully close our real estate deal. Christina listened to all our questions and concerns, promptly following through without any delay. She truly gets involved in the real estate negotiation process. Christina did professional marketing for our property, including professional pictures and virtual tour to get the best exposure for our listing. She sold our property in a short amount of time. We highly recommend Christina Alzona as your Go-to realtor in Florida. She has immense knowledge of the real estate business for 20 years and is a top notch negotiator. We truly felt like she was a part of our family. ~ Bill & Dorothy Zoha
Ed and Judi Galante in the Palm Beaches, Florida
09/16/2015
From Real Estate Clients/Sellers, Ed & Judi Galante: Please accept this letter as our strongest possible recommendation of Ms. Christina Alzona, Realtor. Ms. Alzona had been recommended to us by friends who also shared a very positive experience with her during the purchase of their new home. We entrusted Ms. Alzona with the sale of our condominium in West Palm Beach and were very impressed with the professionalism she exhibited and her dedication to providing us with outstanding real estate services. She very effectively marketed our property and had it sold at a fair market price in a relatively short period of time. Throughout the entire process, Ms. Alzona was at our side providing us with superb technical advice and guidance. After the sale of our condo, we described our ideal home to Ms. Alzona and indicated the geographic area where we wanted to reside (Palm Beach Gardens.) Once again, Ms. Alzona's dedication, professionalism, and exceptional knowledge of real estate conditions in South Florida were evident. In a few weeks she had located the perfect home for us that met the criteria we established with her, in the exact community we were looking for. She was instrumental in negotiating a reasonable price for the home and again stood by us throughout our successful purchase of the property. We were so thoroughly impressed by Ms. Alzona's real estate expertise that we have recently entrusted her with the sale of a property owned by my mother. We are confident that we will once again receive the outstanding, exemplary, real estate services that Ms. Alzona has demonstrated in our previous transactions. Without reservation, we highly recommend Ms. Alzona, as Realtor to anyone wishing to purchase or sell real estate in South Florida. Sincerely, Ed and Judy Galante
Real Estate Clients, Al and Margaret Cristofori
02/28/2014
I wanted to take a moment to let you know what a wonderful job Christina Alzona did for my wife and I in finding the beautiful condo for us to rent next year. We called and talked to at least 5 other Realtors and none of them gave us the service that Christina did. I could not believe how diligent Christina was for us, the many calls, emails, appointments, etc. Ms. Alzona gave us more attention than any other Realtor that we have ever done business with, when buying one of the many properties that we have bought in the past. She is a credit to the real estate profession. Other Realtors could take a lesson from Christina Alzona as to how to run a business and how to treat potential clients like she treated us. We will be calling Christina for all our real estate needs. Once again, we thank her for all her hard work.
format_quote
22 years Experience selling Florida Real Estate throughout the Palm Beaches & Treasure Coast! Call 772-222-7355 for property info. I love working with out of state agent referrals & relocation cos.!