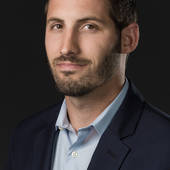 Real Estate Broker/Owner
Jay O'Brien
Anti-Realtor
Costa Mesa, CA

—

RE/MAX Prestige

RE/MAX International Inc.
Get to know Jay O'Brien
JAY O'BRIEN began his real estate career as the first agent for RE/MAX Prestige. Within the first year of being a full-time REALTOR®, Jay completed more transactions than 99 percent of agents in Orange County and earned his way into the RE/MAX 100 Percent Club. A large part of Jay's business is generated through leveraging technology for his clients and has been specifically recognized in the nationally-published RE/MAX Above Magazine. With a degree in economics and business, Jay enjoys producing forecasts of the market and delves into the numbers with his clients to help them better understand the current conditions prior to signing a contract. He has written articles for REALTOR Magazine, Facilities Management Magazine, and Real Estate Marketing Magazine as well as been heard on Clear Channel's KTLK 1150AM to cast out advice to buyers, sellers, and other real estate agents. Connect with him at www.jayobrienrealestate.com or e-mail him at jay.obrien@remax.net.
Jay O'Brien's Blog Posts
Real Estate Best Practices
–

over 8 years ago
Real Estate Best Practices
–

over 8 years ago
Home Selling
–

almost 9 years ago
Home Buying
–

almost 9 years ago
Certifications
Why Should You Hire ME? 
It's simple:
Top Notch Service + Mutual Respect = Effective Results
This philosophy yeilded me more transactions than 99% of Orange County Realtors in my first year in the business, earned my way into RE/MAX's 100% Club (an achievement that represents more than 3.5 times the production of the average Agent), and put me on the radar in RE/MAX's Above Magazine explaining how to leverage technology and human relationships for successful and sustainable business.
Testimonials for Jay O'Brien
"Jay O'Brien is truly the definition of a professional, ethical, and dedicated Realtor. My husband and I started our home search with two different Realtors, that were nothing but a disappointment, and unfortunately tainted our views of Southern California Realtors.

Fortunately, our mortgage representative recommended we contact Jay, and immediately we noticed a difference. He took the time to understand our needs, wants and worked with us to navigate and understand the crazy OC real estate market.

We knew we could count on Jay to ask the right questions, negotiate on our behalf, and be honest with us throughout the process. Jay always answered my calls, e-mails and texts right away - and trust me, we had many questions.

I would without hesitation recommend Jay to family and friends looking for a Realtor. We have him to thank for helping us find our perfect first home!"

"Having worked with many Realtors, it is rare to find one as good as Jay. What can be a complicated and confusing process, turned out to be an absolute breeze, with Jay managing the transaction flawlessly. He is great at presenting information and providing multiple solutions during negotiations. He goes above and beyond the call of duty, especially when there is a unique situation that requires extra attention, such as, zoning issues, appraisal issues, property condition and repair issues, etc. Jay has been an excellent communicator on every transaction, which is very comforting as a buyer or a seller. Furthermore, it is tough to find a Realtor that is as organized, composed, and prepared as Jay. At the end of the transaction, all important files are sent in one organized computer file which is great when one might have a question a couple years down the line. I am extremely happy with Jay, and continue to have him represent me on my ongoing real estate transactions."

Andora Sprecher

06/27/2013

"I was working with a Realtor I found on CraigsList to help me find a condo in the OC beach area. I travel a lot and was not able to immediately review homes...after a month or two, I never received any emails from the Realtor, even after contacting him repeatedly, so I searched for a realtor familiar with this area, and Jay's name came up. He immediately contacted me, set me up with searches that were tailored for me - NO land lease, NO 55 and older, etc. which had been frustrating for me before. He also referred me to a mortgage lender for a pre-qual letter. When I saw a condo I liked during work in Alabama, Jay was willing to visit the condo for me, give his opinion of it, and write up an offer sight unseen. He also referred me to a very competent home inspector, who was reasonable in cost. When I finally made it back into town, I was ecstatic over the condo! He hung in there through a difficult lending process (which eventually turned out great), and I'm happily ensconced in my "new" condo on PCH! I would recommend Jay to anyone who wants a dedicated professional Realtor represent him/her."

"My experience with the last few Realtors before Jay was less than desirable. One made me feel that I wasn't worth his time and the other was overly confrontational with other agents, causing more harm than help. I decided before I started shopping for my next home that I would invest my time in finding a good realtor. My first meeting with Jay led me to believe that he was just what I was looking for because he made me feel comfortable and he understood that I was in no rush to make this huge decision, which could eventually mean more of his precious time. I left the meeting with an immediate trust that Jay had my best interest in mind.
Jay persistently worked over the next few months to find me something that I would love, at times with little direction from me. When it did become time to pull the tiger, he did a wonderful job lining up showings, making it the best house-shopping experience yet! He then worked late on a Saturday night to write up three offers. One went forward into escrow but after the home inspection, the property was not up to the standard that I needed. It would have been in Jay's best interest to keep moving forward but he completely supported and understood my need to pull out of escrow, advising me on what choice would be best for me. Since he had never stopped looking for me, we quickly entered into escrow on another condo which did go to completion. Thanks to Jay's honesty and truly putting my needs first, I'm in a place that I'm proud to call home.
Overall, I have never trusted a Realtor nearly as much as I trust Jay. As added benefits, Jay is easy to talk to, fun to go house-shopping with and a wonderful human who cares about people and his community. As long as I'm in Southern California, Jay will be my Realtor."

Cynthia Harlambakis

06/18/2013

"What an experience selling my house was with Jay O'Brien! It was gone, sold, in 24 hours after setting up the sign! Jay is a very knowledgeable man and is such a pleasure to work with. I look forward to working with him again soon."

Mary Beth Rosson

05/30/2013

"To any potential customers of Jay O'Brien; he is a gentleman in every business dealing we had during our almost six month short sale adventure! We met him through our daughter's husband as a former work associate. They used him for a house purchase and were pleased with his realty knowledge and attention to detail. He served as a guide and friend in a complex and changing market. Jay took the headache out of the short sale process and had an efficient plan for buffering the flow of paperwork from the bank over a tedious length of time for close of sale. When the time came he was very attentive in helping us find rental housing. From beginning to end of our real estate needs, Jay was timely, thorough, attentive to detail and friendly. We are in our sixties and Jay is a young man, yet we had excellent communication and mutual respect. You could do no better for any real estate transaction!"

"Jay O'Brien is the most consummate professional I have ever met. The first time I called him, he promptly returned my call and answered every question I had about selling my house. He was very knowledgable about the real estate industry and about the overall market in relation to the economy. He was very positive, understanding, and encouraging about our situation. He laid out a game plan in getting our house to get the best possible offer even if it were a short sale. My wife and I had complete confidence in his guidance and expertise. Even though we backed out on selling our house because of personal reasons, we would undoubtedly hire him to be our real estate agent in a future purchase of a home and in selling our house. We highly recommended him to our friends and family and to anybody who is reading this. I am a teacher and I can gauge a person's character in a few meetings. Jay possesses great character. His heart is in the right place to help people out, especially a family guy like me, whose goal is to provide a great life for my family. I hope that you give him an open mind and an open heart. My wife and I did and he has earned our friendship. Thank you."

"I was dealing with a lazy, disappearing Realtor when a co-worker recommended Jay. I texted him and immediately received a response. His quick response time and knowledge of the process became my favorite thing about Jay. According to Jay, my condo purchase was the second trickiest transaction to date but he handled it (and my endless questions and concerns) with a professional and optimistic attitude. When it comes time to sell I know who I'll be working with. Thanks Jay!"

"I feel very fortunate to have had Jay O'Brien as my Realtor. We all know people who have had bad experiences with Realtors so I was a little apprehensive in the beginning. However, it did not take me very long to realize that Jay was the right man for the job. He answered all of my many questions, no matter when or where he happened to be; and I had numerous questions. Also, his knowledge of the market and understandings of the ins and outs is what allowed me to obtain my home. Timing is everything and my experience could not have been any better. For anyone who is looking for the best, I would highly recommend using Jay O'Brien! Personally, I hold people to extremely high standards and Jay far exceeded my expectations." - See more at: http://www.jayobrienrealestate.com/client-stories/#sthash.zkYhkIIv.dpuf

Elizabeth Harrington

09/20/2012

"I can't express the gratitude and appreciation I have for my Agent, Jay O'Brien. Buying my first place by myself was overwhelming and did not seem possible. Jay was thorough, setting the right expectation from the start and most importantly let me know it was possible to get into a place I would love. His services he provided along the way were impeccable. Jay never wasted my time and was always prompt and professional when in contact. During this process, I learned that there was not much inventory in my price range. Things were on the market one day; gone the next. Most Agents would advise you of the situation and tell you to hang in there; it's a process. Well, Jay was not like most Agents. He e-mailed me a picture one day of 200 plus letters he was mailing out to residents in a neighborhood I was interested in, seeing if anyone was interested in placing their home on the market in the upcoming months. Within a few days, Jay received a response from a homeowner. I can gratefully say this place in now my new home. I can't thank Jay enough for going above and beyond. Thank you Jay for helping me get into my first place and constantly challenging yourself to do the best everyday; your clients truly benefit from your passion to provide the best service possible."
Introducing a fresh new look for your Profile.
Click the 'Edit Profile' button below to enter 'Edit Mode' and continue the tour.