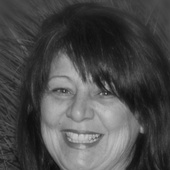 Real Estate Agent
Paula Henry
Realtor - Indianapolis Real Estate - 317-605-4174
Avon, IN

—

Home to Indy Team @ HomeSmart Realty Group
Avon, Brownsburg, Carmel, Danville, Fishers, Greenwood, Indianapolis, Noblesville, Plainfield, Zionsville
Indianapolis Homes for Sale
Indiana , IN
---
Serving the residential real estate needs of homeowners in Metropolitan Indianapolis, including Hendricks County, Hamilton County, Zionsville, Traders Point and Eagle Creek.
Get to know Paula Henry
Welcome to the "Crossroads of America", where your choice of Indianapolis Real Estate and living is as diverse and rich as the history of Indianapolis. Growing up in Indianapolis, I have seen and experienced the changes in this city first hand. From the continued growth and revitilazation of downtown to the incorporation of small towns outside of the city. Are you a city person? You will find big city amenities with a small town feel when you choose to live in Downtown Indianapolis.
Do you prefer the ambience and character of older neighborhoods and homes. Look no further than one of the Indianapolis Historic Home Neighborhoods. Rich in archetectual detail, The Historic Neighborhoods in Indianapolis are experiencing a revitilization, with many new remodels of theses turn of the century masterpieces. This is a sampling of homes you will find in these Historic Districts. 
Whether you live here or visit, Downtown Indianapolis offers a variety of recreation, arts, shopping, museums and parks. Take a day and relax with a gondola ride on the White River or rent a bike and explore the Monon Trail. 
The city has over 200 Restaurants and bars throughout downtown. St. Elmos Steak House has been an Indianapolis tradition since 1902 and a must vist. Additional local favorites can be found at the Indianapolis City Market.
We are dedicated fans of our sports and sports teams,win or lose. Even at a local level, the residents attend High School games to cheer on their favorite team. Whether your favorite sport is basketball, football, hockey or auto racing, you will find year-round sporting events to attend.
Indianapolis Townships
Many peple like being close to the city without living in the city. Center Township in Indianapolis is, of course, the center of Indianapolis. There are 8 townships surrounding Indianapolis within Marion County with each Township having their own school system.
Center Township Homes for Sale Decatur Township Homes for Sale Franklin Township Homes for Sale Lawrence Township Homes for Sale Perry Township Homes for Sale Pike Township Homes for Sale Warren Township Homes for Sale Washington Township Homes for Sale Wayne Township Homes for Sale
Looking to move to one of the Indianapolis suburbs? You have plenty of choice of great cities and towns surrounding Indianapolis.
Hendricks County Real Estate and Homes for Sale
Hendricks county is located west of Indianapolis and includes the following cities:
Avon Indiana Homes for Sale Brownsburg Indiana Homes for Sale Danville Indiana Homes for Sale Plainfield Indiana Homes for Sale
Hamilton County Real Estate and Homes for Sale
Hamilton County is located north of Indianapolis and includes the following cities:
Carmel Indiana Homes for Sale Fishers Indiana Homes for Sale Noblesville Indiana Homes for Sale Westfield Indiana Homes for Sale
Zionsville Indiana Real Estate and Homes for Sale
Zionsville is located northwest of Indianapolis in Boone County.
Zionsville Indiana Homes for Sale
Certifications
Real Estate is my full-time profession. As a professional, I spend time educating myself about the current trends in my local market, ensuring my clients receive the most up-to-date information available to help them make informed decisions. Education to me is not just a one or three day event, but an ongoing process. It's the continual pursuit of both formal and informal training which translates into a greater understanding of what buyers and sellers want and need in a real estate professional. With the rapid change in the assimilation of information, staying informed provides a greater advantage for my clients.
When you are considering a professional to assist you in your real estate decisions, I would appreciate the opportunity to apply for the position. I don't take advantage of a contract to gain your trust and confidence. I intend to prove my value by my work ethic and performance.
Selling Your Home
When you are sellingyour home in Indianapolis, I understand your home may likely be your largest financial investment.  My first goal is to gain an understanding of you, your home, and your expectations. Evaluating your goals and timeframe assists in determining the best approach for marketing and pricing of your home. If time is your motivating factor, my advice and marketing strategy would be different than if obtaining top dollar were your highest priority. Often times, with a bit of work and minimal cost, you don't have to sacrifice one for the other. Since no two homes or their owners are alike, I do not presume to know what you need until we meet and evaluate your situation and your home. 
Once your needs are determined, we will start the process for getting your home on the market. With approximately 90% of buyers starting their search online, you need a marketing plan which optimizes the strength of the internet. As an e-Pro agent, I am specifically trained in the use of the internet and technology as it relates to Real Estate. I am one of only 24 agents in Indianapolis who are e-Pro certified. Combining my internet experience with traditional marketing, my extensive marketing plan is designed to maximize your homes visibility and the return on your investment.
Contrary to popular belief, marketing your home is not the most important task I perform. Protecting your interest in the contract, disclosures and inspection process is my top priority. You will be kept apprised of all pertinent information and receive expert advice and consultation throughout the process. Some of the important issues you may encounter:
contract clauses and their effect                costs associated with selling what upgrades provide the best return how to stage for maximum return disclosure laws how the closing date affects your total cost what not to say to an agent or prospective buyer
You will always be kept up to date on changes affecting your home with frequent market updates.
Buying a Home
When you're ready to invest in a home in Indianapolis or the surrounding area, you will undoubtedly have questions. As a professional, I am dedicated to helping you obtain the best home for you. As an Accredited Buyer's Representative (ABR), I am trained in the specifics of representing buyers.  
There are some very definate issues you will want to consider.
How much are the taxes? If a new build, are the taxes based on improvements?
Are there any special assessments or planned assessments?
Is there a Homeowner Association? If so, what are the fees? Are the fees mandatory or voluntary? Are there any special assessments planned for the community? What is the financial strength of the HOA?
Is there a well or septic on the property?
These are just a few of the issues which can ultimately affect the real cost of ownership? The inspections and fees can equal a substantial amount, both in upfront fees and monthly costs.
There are many forms, documents and disclosures involved in every real estate transaction. Each year there is a new law which affects the way in which the transfer of real estate is conducted. What used to be a one page contract is now enough paperwork to fill a binder.
Professional advice in the real estate transaction is just the beginning of becoming a well educated homeowner.
Introducing a fresh new look for your Profile.
Click the 'Edit Profile' button below to enter 'Edit Mode' and continue the tour.