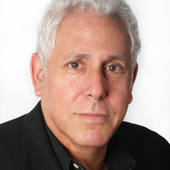 Real Estate Agent
Barry Paley
All agents are not the same ,
Barry Paley's Blog Posts
Home Selling
–

about 7 years ago
Buyer Testimonial Video for Barry Paley
Barry Helped find my perfect home!
Testimonials for Barry Paley
Adler Law
1 Old Country Road, Suite 225
Carle Place, New York 11514
(516) 745-6666
(516) 745-6667 Fax


RE: BARRY PALEY/LAFFEY FINE HOMES

Dear Sir or Madam:

It is both my personal pleasure and professional privilege to write to you in regards to the above referenced individual and organization.

Recently, after being appointed as the Trustee of a client's fairly large estate in Muttontown, I was presented with the task of selling a particular property that had numerous problems, obstacles and saboteurs. While "asking around" for recommendations of the realtor best suited to engage this daunting task, there was one name which kept coming up: that name was Barry Paley ("Barry").

From my first meeting, through the marketing and sale of this unique property, and actually right up to this date, it was evident to me why Barry is so successful. He exudes knowledge, energy, integrity, honestly, sincerity, diligence, and most importantly, dedication to satisfying the needs and expectations of all of his Sellers and Buyers. Customers love him. Other realtors respect him. Attorneys, title insurance companies and lenders simply know him to be the "best in the business".

The secret of his success can be attributed to the fact that he is truly exceptional. His knowledge of both the real estate market and people enables him to evaluate, not only what he can do for a particular customer, but also what is best for that customer. His integrity, honesty and sincerity aid him in communicating to that customer exactly what they can expect from him. His diligence, dedication, numerous resources, and ability to motivate others results in him meeting and satisfying these expectations.

Barry has developed the ultimate "Realty Team" at Laffey. Members of his team mirror his energy, work ethic and desire to satisfy all customers. No question goes unanswered. No telephone message goes unreturned. No problem is left unresolved. No task is too large. And despite the stressful climate of the real estate market, Barry and his team service all of their customers in the most professional, pleasant and prolific manner. It is clear that their main objective is customer satisfaction. It is even clearer that they are constantly successful in meeting this objective.

I have been a practicing attorney for over 25 years. Over the course of said years I have encountered a vast array of real estate professionals. For the past two (2) years I have interacted with Barry and his team in connection with a variety of matters and numerous "closings". Throughout that time, Barry and his team have exhibited a standard of excellence that is unparalleled in this industry.

Should you be afforded the opportunity to refer a customer, acquaintance or a friend who needs or wants to sell or buy a property, you would be remiss in the event that you did not consider Mr. Paley and his team.
Thank you for your time and attention. Should you have any questions, please do not hesitate to contact me at (516) 745-6666.

Very truly yours,

ADLER LAW, LLC
Stuart J. Adler
Stuart J. Adler, Esq.
SJA/jmc


Lily & Parisha

11/25/2013

1850 Muttontown Road Muttontown, NY 11791
November 25, 2o13
To whom it may concern:
I had the privilege of working with Barry during my home purchase which
turned out to be a protracted negotiation with a lot of unusual
transactional features. I should also mention that I've had a fair amount of
experience with real estate transactions in the past and have worked closely
with other brokers - including trusted relatives who are also in the
business - so I'd like to think I have a fair amount of perspective on
people in his line of work. Barry expertly devised and worked a game plan
with both myself and the seller, and gave wise counsel along the way.
Getting the deal done required an incredible amount of ingenuity, patience,
and tactful negotiating -- all of which Barry did with absolute skill and
aplomb! I would go so far as to say that without Barry's devoted effort and
out-of-the-box thinking the sale would not have happened given how
complicated and emotional it was for both sides. More generally Barry's
knowledge about the markets is multi-faceted and he is able to advise on so
much more than even a top echelon agent. I truly appreciated his ability to
advise me on every aspect of the home purchase even on aspects that weren't
his direct responsibility - he never failed to go beyond the call of duty
and was there to support all parties involved in every possible way.
Furthermore, his affable and sincere personality, and ability to act with
complete grace under pressure, made him a pleasure to work with - he
definitely took the edge off some frustrating moments! Most importantly, I
genuinely felt he was as concerned with making sure everyone was happy for
the right reasons as he was in getting a deal done. He has that perfect
balance of knowledge, creativity, ethics, drive, and enthusiasm that will
get the job done for you. If you want a skilled and trusted partner, simply
put, you want Barry.
Best Regards,
Lily


Bernard Shapiro

11/12/2013

Bernard D. Shapiro
403 East Boardwalk unit # 605
Long Beach , N.Y. 11561
Ph: 516 277 1766 Cell: 516 880 5060
Email: bdshapiro@aol.com

November 12, 2013

To anyone wishing to sell their home!!!

I always believed that most real estate brokers were the same, and it was just the "luck of the draw."

However, after three frustrating years of trying to sell my home through three different brokerage firms, I was finally successful due mainly to the professionalism and persistence of Barry Paley of Laffey Associates.

He received the listing in mid June of 2013 and we were in contract in mid August and closed the sale on October 31, 2013…four months after the listing……….not bad after three stressful years with other brokers.

His attention to detail in preparing sales brochures, and all other sales materials was "spot on," and up to the minute, and state of the art, as he used overhead drone cameras to capture the true essence of our property.

Most importantly he personally attended every open house, whereas many of the former brokers sent an assistant who did not really "know the house." Barry did it the right way.

Additionally, when a buyer did appear, as a former businessman, he was extremely helpful in the negotiations, which is a talent most brokers do not possess. Without his help, I would still be living in Muttontown, rather than down on the beach.

I would highly recommend signing up with Barry if you want the very best representation by a committed sales professional.

Very truly,
Bernard Shapiro


Jack & Theresa Hirschman

06/28/2013

TO WHOM IT MAY CONCERN

When we were deciding on which realtor to use when putting our home up for sale, Barry Paley assured us that we would not regret using him and his team at Laffey Fine Homes - which he categorized as "the best of the best". We hoped that someone who did such an effective job of selling his services, would do an equally effective job of selling our home.

We were not disappointed!

While many of the brokers who brought clients to see the house simply "showed" the house – Barry "sold" the house. He went from room to room with the enthusiasm and energy totally lacking in other brokers. The house was sold (several offers) within the first three weeks.

Barry, as promised, was completely hands-on in every aspect before and after the sale – right up to the moment we closed. He helped both the buyers and us get through some trying times, especially with a bank that took forever to finally establish a closing date. He was available by phone, e-mail and text any time, day and night, and his pleasant demeanor and calm manner proved a boon to everyone.

If anyone asks us which broker we thought could do the very best job of selling their home for them, our answer would unquestionably be Barry Paley.

Sincerely,


Jack & Theresa Hirschman
Jericho, NY


Tracy & Jim Fennell

10/03/2012

Dear Barry,

We just wanted to thank you for how you handled a very difficult situation for us. When my Dad passed unexpectedly last October, we were faced with the daunting task of selling Mom and Dad's house in Muttontown, our home in Syosset and purchasing the 'right' home where we could take mom in to live with us. It was a very difficult and painful time for us. We know it was especially challenging for you, considering our many requirements and the timing of the 3 deals all had to fall into place.
The way you handled mom's sale was such a relief for us…since mom couldn't handle anything herself, we expected to have to take care of all the issues ourselves and be disrupted from our daily lives/jobs/etc…(i.e.; engineer, appraisal, repairs, showings, etc, etc) but much to our surprise you handled it ALL and alleviated us from so much inconvenience. You even managed to save us money by getting us a Home Warranty for repairs.
After you sold mom's house (in only 4 days!!!) we were astonished and happily "shocked" at how quickly you brought about the right purchasers and got us in a bidding war (every sellers dream)!

The challenge wasn't over for you, we then listed our house in Syosset and began our search for the 'right' home. Since mom was coming to live with us this wasn't going to be easy…. we put so many requirements in front of you, but you rose to the challenge and after several houses we found our new perfect home. The layout, size, location, etc were exactly what we were looking for and much more! Your negotiating was key in us getting this wonderful home.

Lastly, the sale of our Syosset home was probably the biggest challenge of all for you (due to size/layout…etc) but you did it again and found the perfect purchaser who needed this type of home and we had a deal!

We are now settled in our new home for a few months, and we have never been happier!

Not only are you a great broker and we will recommend you to all of our friends but we consider you a good friend.

Thanks again and hope to see you soon.


Best regards,

Tracy & Jim Fennell


March 26, 2012
To whom it may concern;

I have recently had the honor of working with Barry Paley as the listing broker for the sale of my home.
I am proud to say that Barry has become a close friend as a result of his kindness and integrity to that end.
I have had the experience of working with another broker for a year prior to signing with Laffey Fine Homes, so it is with much experience and comparison that I can make the highest of recommendations.
My home was on 5 acres of land with a pond and an indoor pool as well as Contemporary in style. I knew that in this unsettling market my home would be a tough
sale, needing a very special buyer. In addition, I was not very flexible in price and my privacy was paramount.
Not only did Barry quickly find the perfect buyer, but he was always most thoughtful and professional during the process. I completely trusted Barry's expertise in terms of advice and negotiation with the buyers and knew as the seller he had my back completely.
He was most helpful with the inspection process and worked diligently from contract through closing to see the deal to completion. It is with complete confidence and
superlatives that I highly recommend Barry Paley to sell your home.
Sincerely,
Jill Landow



February 8, 2012


To : Whoever is considering selling or buying a home on Long Island

Re : Barry Paley / Real Estate Agent



Since my kids had grown up and moved out to the city my wife and I started thinking it might be a good idea to downsize a bit. But we weren't too sure because we really didn't have to move and, as you all know, moving IS a big pain.

Especially to a guy like me who is totally the opposite of the handyman type and doesn't know how to pack stuff simply because he doesn't know where the stuff is. My wife is the one who does this stuff.

Anyway, last summer we decided to test the market. Again, we are still not sure whether or not we want to sell. But I figured testing can do no harm. Fortunately or unfortunately, we received an offer the first weekend. Price wasn't where we wanted it to be but considering the current market it wasn't too bad. So we decided to sell and started looking for a new home nearby.

Contracts were signed and the buyer applied for the mortgage. The mortgage application process, however, took forever. The mortgage contingency period on the contract got expired. Bad luck for the buyer. For me, it wasn't bad luck. I wasn't too crazy about selling my home anyway. So, that was it. We're not moving.

A couple of weeks later Barry called and stopped by. He said the buyers finally got the commitment and they're still interested. I said I'm not interested. I said to Barry it's too late but said I'll consider if I can get a better deal and can stay for 2 months free of charge while the new home is being renovated.

Frankly, I really didn't expect them, or anyone for that matter, to accept those two conditions. I was just giving them a hard time because I didn't want to move.

Next day Barry called and gave me the deal that I simply couldn't refuse. He not only met those two impossible conditions but exceeded it.

I got a good price on both my home and the new home we're about to move to. The new home is now being renovated. Both my wife and I couldn't be happier about the way things turned out. All this – thanks to Barry.

I can only imagine what Barry must have gone through. A seller like me is every real estate broker's nightmare. I know.

He works not only very hard but fast. Whenever I ask for something or have a question, he gets back to me right away. I am a businessman myself and respond to my clients requests as quickly as I can. I admit Barry is quicker.

He doesn't give up, knows when to give advice as well as when not to.
He is patient, shrewd, and most importantly, honest. And I am proud to say that Barry is now my friend.

If there is anyone who is thinking about buying or selling a home, I will be more than happy to recommend Barry Paley. He will get the job done. And more.


Best regards,

Jay Shynn
Jericho, NY

Cell : 516-984-2800




Gary & Lu Rabinowitz

07/21/2011

Re: Barry Paley

To whom it may concern:

We want to tell all of your prospective clients that we have found the greatest real estate person anyone could ask for. You walked into our lives and explained everything about selling our home, step by step, and you sold it in only 3 months !!!

The journey to sell our home was a difficult one. The first realtor from a different Real Estate Company was sorely lacking. There was hardly any interest in our home and fewer showings. All she continued to say was "It must be the price."," "Your home is overpriced." Needless to say, we were less than pleased since she had set the price for our home.

We vowed that the next realtor we hired would have to knock our socks off, both in personality and knowledge of the market. Our lucky day was when we met Barry Paley. He was energetic and confidant and had great respect for our home and all of our antiques and collectables.

Because of our unique home, a custom contemporary, we had been told that it might take longer to sell. However, to our surprise, we had a buyer the first weekend.
Barry said "he would keep showing our house until closing" and we were glad he did. After 7 weeks of back and forth, our buyer dropped out.

Three days after the first buyer dropped out, we had another very qualified buyer who was extremely serious about buying our home. This buyer had been looking for a very long time and told us he had seen about 100 homes !

We had our closing date within six weeks with our new buyer. Barry worked so hard for us and managed to get us more money than the first buyer offered and an above average price for a contemporary house. Needless to say, we were thrilled !!

We were so lucky to find Barry Paley to represent us. From signing with him to closing was a total of 3 months !

From beginning to end, he was gracious and was always respectful of us and, of course, our "things". He kept in touch with us almost every day and he was never too busy with other clients to return our calls. To get us the great result in selling our home, he showed us that he really knew the real estate market.

We are very grateful for all the work that he did on our behalf. To celebrate our sale, we invited him over for my famous lasagna dinner !

We would, without hesitation, recommend Barry Paley to anyone who is looking to sell their home. He was terrific, not only as a realtor but as a person.

Very truly yours,

Lu and Gary Rabinowitz

Introducing a fresh new look for your Profile.
Click the 'Edit Profile' button below to enter 'Edit Mode' and continue the tour.