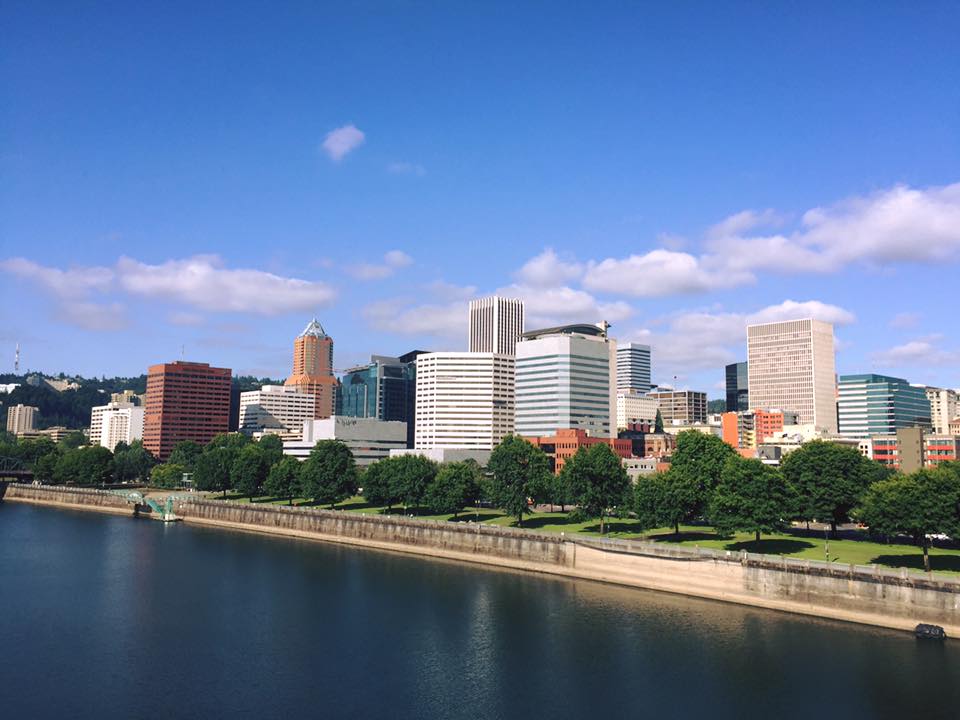 Get to Know Blake Joerger
Whether you're Buying or Selling your home, relocating, downsizing, investing, 1031 Exchanges, or jumping in as a first-time buyer, it's essential to have the right Realtor® here in the Portland Market.
My name is Blake Joerger. I've called the beautiful Pacific Northwest my home for too many years to mention. I have extensive experience in the Portland and Portland Metro real estate market and know it's neighborhoods inside and out (click the link to the right to access my Coldwell Banker website).
I am committed to helping you with your real estate needs.
If you are a SELLER, I devise a strategy to help your property stand out. Including the use of big data to market your property and Pre-Marketing (in this fast changing environment, you deserve better than a Broker who just lists your property on the RMLS, but actively markets your home!) In addition, we will discuss a pricing strategy that works for you:
Aspirational Pricing: asking more for your house than it's worth, hoping that you're going to get more than the actual market value. It's not 2021 anymore and the rise in interest rates and increased properties coming to market makes this a risky strategy (ask me why).
Pricing at Market Value: your house is probably going to sell as long as it's in excellent condition.
Pricing just under Market Value: your property typically will get the most exposure, the most buyers are going to view your property and you're not chasing the buyer but the buyer will be chasing your home.
IF you are a Buyer: with more than a couple of decades of buying and selling in this market for my own personal properties, I've seen every level of professionalism across the presentation and negotiation tables. I can say the single most important decision you will make is the person you choose to represent you.
Whether you are Buying, Selling, or Investing, having the right Realtor® will make all the difference in having a great sales experience. 
I am a Top Producer for Coldwell Banker Bain (Sterling Society Top 15% Producer World Wide for Coldwell Banker 2019, 2020 and Diamond Society Top 12% Producer World Wide for Coldwell Banker 2021)...let me PRODUCE for you! 
If it matters to you:
-I am a dog person (Doxies)
-Ich kann Deutsch 
-I spend as much time up in the Gorge as the weather will allow
-I am direct and empathetic
-USAA® Member
-NFCU® Member
-Experience with the VA Loan Program
-I am an Aries
-They will always be the California Angels to me! (BRING MLB to PORTLAND!)
Can I have your Business?
"May you be in heaven a full half hour before the Dev*l knows you are Dead"
-Irish Blessing
"Du siehst den Wald vor lauter Bäumen nicht"
-German Proverb
Time to Sell? Contact Blake Joerger, Realtor®
Time to Sell? Call Blake Joerger, Realtor®
Skills
Having bought and sold multiple homes himself in the Portland market over the past 15 years has honed Blake's ability to understand the complexities of the process. As an owner in Portland, he understands the nuances of its many neighborhoods and will help you understand them too.
Blake Joerger is:
Excellent negotiating skills, efficient and accurate
15 years in marketing and sales
Social media and internet expertise
Active Member of Portland Metropolitan Association of Realtors
Active Member of Oregon Association of Realtors
Active Member of National Association of Realtors
The Portland Energy Score Ordinance starts January 1st, 2018. If you are looking to sell, contact Blake. Blake will be happy to walk you through the process when you list your property with him.
format_quote
You and I make a great team!