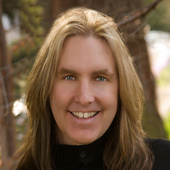 Real Estate Agent
Bobby Stevens
Realtor, Eugene, Oregon
Eugene, OR

—

Windermere Real Estate/Lane County
I utilize highly effective systems to help my clients achieve their goals, but the most important factor is the personal commitment I make to your success.
Get to know Bobby Stevens
Happy clients are what it's all about. I am in the service business. My success is based on applying my energy, experience, skill, and integrity to make sure the good people I represent have a safe, smooth, and ultimately satisfying experience when buying and selling their homes. I'll let them do the rest of the talking... We came into the home buying process with high expectations for service, and Bobby did not let us down. He was always available, and went the extra mile to preview the entire Whiteaker neighborhood for us, knowing we were interested in that area. Bobby supported us through an extended negotiation period on the home we wanted, and his professionalism was only matched by his relaxed manner and good humor. We felt our needs always came first, and appreciate the responsiveness and efficiency that helped move the process along so quickly. We recommend Bobby to our friends and family! Marion Johnstone and Mike Simpson - LMT, Educator Bobby, we can't thank you enough for finding us a place to call home. We had no idea what we were doing and you were always so patient, and helped us understand so much about the home buying process. Thank you for everything! Kelsey and Rodney Cluff - Serious do-it-yourselfersThe sale of my home represented closure to a major transition in my life. Bobby's caring attitude and full service approach helped to make the process easier than I imagined it would be. He coordinated contractor repairs, provided beautiful and affordable staging, and created effective marketing materials including professional quality photos and video. He personally showed my home and used weekly email reports and phone calls to keep me up to date with online marketing statistics and feedback from other agents' showings. When we got an offer in 54 days, Bobby helped me negotiate to increase the sale price, and minimize additional costs. We closed two weeks later and I'm free to joyfully move forward with my life! Katrina Wolfe - Software developer I had a great experience with Bobby. He made the process go smoothly, and I was pleased with all the information he provided.Ed Vario - Landscaper and real estate investorIf you are looking for a knowledgeable, dedicated, down to earth professional to help get your home sold, we recommend Bobby. He spent time getting familiar with our unique property, and our needs for its sale. He made extensive recommendations for improving the presentation of the house and land, including what not to spend time or money on. At Bobby's suggestion we paid for our own home inspection which gave us the opportunity to make repairs before marketing began, and when we got an offer after two days on the market, he helped us negotiate a fair price. When the buyer's lender had trouble with the loan, Bobby worked to keep the transaction together, keeping us in the loop until the situation was resolved so we could close, get paid, and move on with our lives! Abram Boosinger and Susan WardBobby never put pressure on us to make an offer of a certain amount. He left us fully in charge of our financial decisions, and expressed his support for whatever amount we decided to offer on a property. This kind of no-pressure approach is priceless in an industry where it is difficult for home-buyers to feel like anyone is really on "their side" in the deal. My husband and I ended up finding an absolutely perfect home for us, at an absolutely perfect price, and we would not hesitate to work with Bobby again, or recommend him to anyone we know.Sarah and Jesse Sedwick - Artist, IT ProfessionalBobby has been great to have as our real estate advocate. Early on, it was recommended to us by a friend that we make a list of features important to us in making the biggest purchase in our collective history to date. When we described the list we developed, Bobby listened to what we considered important and really heard that our needs were specific. We didn't fit the traditional home purchaser mold.When looking at properties, it was great to have Bobby scrutinizing alongside us, as he saw them through our perspective. If it didn't quite work for what we had in mind, he would encourage us to keep looking. The RMLS customized search Bobby developed for us backed up his reassurance that we wouldn't - and shouldn't - have to settle for less. Bobby's calm demeanor exuded confidence in his ability to find and assist us in getting what we sought. Because we were eager, sometimes we would try to make something work that wasn't quite right. When Bobby saw this happening he would discuss with us our self-prescribed requirements, gently bringing us back to the reality which would carry us from excited home buyers to delighted home owners. Bobby's goal, as he reminded us when we became distracted, was for us to be happy with our house after it was ours.Through the purchase process, the significance of this concept grew as we went from seeing potential homes to finding the perfect one, and finally making a near-perfect deal. Through the negotiation process, Bobby's even manner and patience was very grounding. As first-time home buyers, we have been very emotional and, humiliatingly, sometimes a bit irrational. Every step of the way there were unexpected challenges. Bobby always came through with a fresh, wider perspective that shed light on the situation for us. Being so emotionally close to the transaction and inexperienced, it was great for us to have a Realtor with construction experience and who could really visualize the niche house that would suit us perfectly.Now we are in our dream home, and so excited to be homeowners. All the joys, disappointments, challenges and triumphs that are, and will be ours through the years to come will be better experiences, due to the fact that we love the house we now call home. Because of Bobby's support and advocacy, we got the right house! Andreas and Julie Rossberg - happy home owners! Bobby, you are a miracle worker! After having my house on the market for over a year and a half with another agent, you were able to get it sold in 35 days! You were excellent in everything you did. Thank you for all your great work. Joan Adams - Cool retired person I so appreciate your prompt replies and your attention to detail! Rebecca Nachison - Actress After interviewing two other Realtors, we are happy we chose Bobby to help us buy our first home. He never tried to "sell" us on a home – instead, he asked what was important to us, and pointed out the pros and cons of each home we considered. The sellers of the home we purchased did not have agent representation, so Bobby did double duty, managing communication, ensuring paperwork was in order on both sides, and helping us negotiate repairs. We got a good value on our home and we would recommend Bobby to our friends and family who want expert help buying or selling their homes. Ephraim Payne and Leeann Ford - Journalist, Accountant This summer Bobby represented us in the sale of our home. We were exceptionally pleased with the service and consultation he provided during that process. Marketing - Expedient, broad range of internet sites, creative, verbally captured the essence of our property and its strengths, constructively suggested home interior changes to maximize the presentation of the property.Communication - Honest, constant email and phone updates without our having to request them, instant follow through on realtor inquiries, forthright, respectful, relaxed, utilized professional resources effectively, prompt communication with realtors who showed our home to gain feedback on the property, encouraged and welcomed questions from all parties.Going the extra mile - Hung a stubborn patio screen door for us, came immediately to place a new lock box on our property when the first one became jammed, incorporated our data sheet from a recent remodel into his marketing strategy, demonstrated patience and skill while coordinating efforts of title company, lender, and home inspection personnel.Character - Attention to details in reviewing documents, warm, sense of humor, thinks quickly We recommend Bobby to you for your marketing and real estate needs.Mary Ann Klausner and Karen Howell - living the good life!Bobby was recommended to us by a mutual friend and it was great to have his help buying our first home. He took care to point out areas of concern in every house we looked at – from Veneta, to Coburg, to Springfield - and when we finally found our home, he negotiated repairs and ordered additional inspections so we knew exactly what we were getting into. We love our craftsman bungalow and would recommend Bobby to anyone who wants to work with a knowledgeable agent who really cares about his clients. Elizabeth Culp and Corey Bragg - Scientist, Truck DriverBobby was honest, calm, and professional, exactly in accordance with our expectations and wishes for our house—which was to get it sold! Elilzabeth and Richard Baumgartner - Librarian, retireeBobby gave me clear direction regarding the presentation of my home for sale, he helped me price my home using realistic market statistics and he even took me to view competing homes for sale. I felt that he paid close attention to all the details required to bring attention to my home and get it sold in this challenging market. Would I recommend him to friends and family? You bet! Rose Olexa - Surfing the positive waves in the universeThis letter is to express my sincere gratitude for your help and support with the recent purchase of my home. I want to thank you for your expert real estate advice and for your unending patience and understanding throughout the three month search for the right home. Over the past few years, I have bought and sold several properties and have dealt with a variety of realtors. I can say without hesitation that this most recent experience with you is by far the best service I have ever received from a realtor.I would recommend you to anyone who is looking for a reliable, kind, supportive, knowledgeable and dedicated broker. Buying or selling a home can be a stressful time and working with a person who meets the above criteria is essential in creating a successful and smooth real estate transaction. I am grateful that you were recommended to me and that we had the opportunity to work together.I can assure you that when I need the services of a realtor in the future, you will be the first person I call! Margot Ogsbury - Registered Nurse and Waldorf teacher in trainingWe could start this letter with a statement about having the house on the market for six months with another agent, and then state the fact that it only took Bobby one week to sell it after he became our agent, but that would be too easy.We'd rather tell you how this super professional performed the sale. He started with a comprehensive consultation on how we wanted to proceed, if we wanted an open house, how we preferred to have it advertised, etc., and his own preferred processes for a successful sale. He then made recommendations for "staging" the house for the best impression for potential buyers.Next, he came in with a professional photographer to put together the on-line virtual tour. Bobby also took many photos himself for use in advertising the sale. We were amazed to see this very professional virtual tour on-line in less than 24 hours! I am an amateur photographer and have my own web site, so I know the effort involved in processing this so quickly. Only when the virtual tour was on-line and Bobby had presented the information on the house to other realtors in the area did he put the "for sale" signs out. We had our first showing within two days and a buyer in 8 days!And then Bobby was put to the supreme test. The date for the closing arrived and the preapproved buyer's lender balked with a totally nonsensical excuse, at the last possible moment. In days gone by this would not have happened, but in the economic world as we know it in 2009, these things do happen. It took another three weeks and many frustrations to finally bring the sale to closing and Bobby was our rock throughout, even keeping both his cool and his patient attitude when there were some explosions of anger on our end. He calmed the roiling waters with his common sense, good humor and totally professional attitude. He made efforts above and beyond the normal scope of a real estate agent to bring this situation to a satisfactory conclusion. If you want the very best person available to sell your home, you want Bobby Stevens! We would be happy to provide more details, just call us at 541-574-0045.Dee and Neysa Zurkammer - Enjoying the coastal life
Bobby Stevens's Blog Posts
Real Estate Market Trends
–

over 12 years ago
Certifications
Born and raised in Eugene, I experienced life in Los Angeles and Seattle before returning with my wife and daughter to enjoy what our community has to offer.
My background includes extensive experience in marketing, advertising, and design. My time as a general contractor helps me get to the heart of a home when advocating for you.
Introducing a fresh new look for your Profile.
Click the 'Edit Profile' button below to enter 'Edit Mode' and continue the tour.