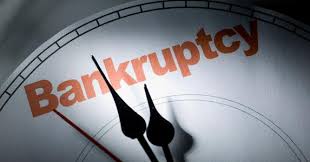 Get to Know Brian Linnekens
Graduated from UCLA School of Law in 1999. Practicing law within a variety of specialties. One of the most impactful practices for me is based in the Fair Debt Collection Practices Act, commonly referred to as the FDCPA.
Helping people looking forward to file for bankruptcy has been my passion for the past few years. Having number of years as a Bankruptcy lawyer I have had the chance to deal with numerous cases of bankruptcy. Apart from that I try to reach out to people seeking advice on bankruptcy or financial aspects via my website and blogs. Researching for new methods to provide relief to my clients and advising them on the various aspects of their finances and bankruptcy filing is something I love to do every day
I make it a point to find time for myself to meditate, read books on science fiction, world politics and history. On weekend I make sure that I meet my pals from the legal fraternity for a fame of golf and unwind from the week long slogging hours in the office and courts. For More Details to visit here: www.brianlinnekens.com
Brian Linnekens - How to Become a Real Estate Developer
Brian Linnekens discusses the various ways to enter the real estate development industry and the benefits and risks of each method.