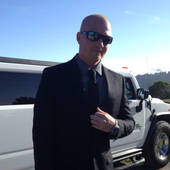 Services for Real Estate Pros
Nick Thoroughman
Get to know Nick Thoroughman
I am the Founder and CEO of UrbanOptimization.com  a Charleston SEO company. We are into digital real estate, and by this I mean, we move websites from bad parts of the internet into good parts of the internet. 
Your website is a billboard for your business... And if that billboard is in the middle of a forest who will see it? That's were Urban comes in. 
We specialize in high competition markets like real estate search engine optimization
If you are looking to rank in google feel free to shoot me any questions you have. 
A litte more about us...
At our core, we are a Charleston SEO Company. We have made it a point, however, to utilize our resources and build our foundation with the worlds best SEOs who rank in New York, Chicago, Dallas, Los Angeles, Melbourne, London, and Essex.
Our ability to work in cohesion with multiple agencies insures we are on top of the Real estate SEO world for many years to come. 
How we get you ranked...
Simply put when you partner with us we literraly break down the competition, find opportunities, rebuild strategic campaigns based on those opportunities, and then take massive action to literally decimate your competition.
Simply put, when you partner with us, we literally break down the competition, find opportunities, rebuild strategic campaigns based on those opportunities, and then take massive action to decimate your competition.
I am considered a "Master SEO" for a reason, and there is 16,000+ SEO's behind me in knowlegde/Ability. (Elance.com)
So let me ask you... Do you want to waste money on the bottom 95%, or are you ready to skyrocket with us? 
he sooner you get started, the sooner you will see results. I don't know about you, but at Urban Optimization we take massive action and get massive results.
For the ActiveRain community I am offering a free competition consultation analysis for people who are ready to take action. 
Just put your URL in the "ask me a question" form on the right and I will take it from there. 
I will take my time personally as the CEO, so you don't have to worry about any pushy salesman stuff. Just the facts about what your competition is doing, and the amount of clients you can expect to recieve from a campaign with us.
Skills
I am a "Master SEO" and rank in the top 5% of 16,000 SEO's on Elance
I have LOTS of page one rankings
I have driven over 1 million visitors to my websites
Testimonials for Nick Thoroughman
Shawna Gauger - Capri Discount Flooring

05/26/2015

Nick has proven to be a huge asset to our business. I have seen a large increase in traffic and sales within just a few short months. He is pleasant to work with, very knowledgeable and timely. I highly recommend Nick!

Nick and Urban Optimization definitely stand behind their work and deliver 100%. Two thumbs up!

Nick Coston - Veterinarian

05/07/2015

Nick and Urban Optimization are were it's at! What I like best is that Nick has always provided service and info above and beyond what was needed. There's always that "extra." If you want to rank high, Nick will get you there--and in short order. If you choose Urban Optimization, you can't go wrong.

Patty Brooks - Licensed Realtor at Quality 1 Realty

05/06/2015

Nick is dedicated, hard working, focused and intelligent. He is a person you can trust to accomplish all he sets out to do for you.

Kieth Best - Marketing Consultant

04/09/2015

Having worked with Nick I found him to be very professional and focused on getting the job done. His knowledge of SEO is second to none. Looking forward to collaborating again in the future.

Adam Erhart - Strategic Marketing Consultant

04/08/2015

There are a handful of people I turn to when I'm looking to dominate the search engines, and Nicholas is definitely on that list! Keen, insightful, and dedicated, he knows what he's talking about and backs it up with real world results!
Introducing a fresh new look for your Profile.
Click the 'Edit Profile' button below to enter 'Edit Mode' and continue the tour.