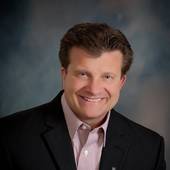 207492
Real Estate Agent
Chuck Tanner
Associate Broker "Let's Get You Moving"
Atlanta, GA

—

Keller Williams Realty

Keller Williams Realty Inc.
3730 Roswell Road, suite 150
Marietta , GA 30062
---
Certifications
ABR, e-PRO, RDCPro, A-REO, Completed courses on "Creating Wordpress Websites II" and Achieving Top Search Enging Positions." 
Awards
#1 Individual Re/Max agent in the State 2005 out of almost 5000 agents. 
Testimonials for Chuck Tanner
Patrick and Amanda Ahern

03/14/2014

Chuck was amazing!!! My husband and I were looking for a house in a hard price range but he found us our home and was so very patient with us. He was easy to reach any time, any day and was just overall a great Realtor. We had a great experience and would highly recommend him to anybody and everybody.

Chuck Tanner made my real estate experience – very stress free. We looked at a lot of homes and he was always available to meet and show the home. He knew the areas in which we were looking for and I felt like we had a step up on the market. I would highly recommend Chuck Tanner to anyone in the real estate market.

Janet Martinez

02/18/2014

Chuck was very honest and made sure we had all the information we needed to make the best offer on our home. He has an amazing amount of knowledge for the area and only works with others in the business of high caliber. We fully recommend him to anyone looking to buy or sell a house.

Chuck was the best agent We have ever had. He was committed to us getting the best deal on our home. He became more than just a agent Chuck became a friend. He was there for us both day and night. When the process became stressful Chuck was the calming factor. I would recommend Chuck to anyone looking to buy or sell a home. He truly understands the industry and how to get the most for his clients.

Chuck Tanner did an amazing job representing me in buying my first home. Buying a home is supposed to be exciting. However, it can be VERY stressful. The agent you choose ABSOLUTELY makes all the difference. Before working with Chuck, I had an agent who could care less, very unprofessional, could not be reached, and would go MIA for weeks at a time. But along came CHUCK and saved the day! I had some previous knowledge about real estate, however there was so much that I did NOT know, and he did an AWESOME job of explaining the whole process. With the market being as saturated as it is right now (and the investors stealing everything out from under the average Joe) Chuck was still able to find me a GREAT house! AND worked extremely hard to get the bank to take my offer!! It is immensely frustrating when the bank does not accept your offer, (I know- it took me 5 houses before I had "highest and best offer") so when they do, IT FEELS AMAZING!!!!!!! Unfortunately, state law does not permit agents/banks to discuss offers with other parties, so when you put your "highest and best" offer up, it's hard to know what to make your offer, since you do not know what the other person's offer will be. But, this is NOT the agent's fault. Also, it did not matter what time it was, Chuck was always able to be reached. If I emailed him at 11:00 pm, I would have a quick response back, no later than 11:30 pm. He was also available via text, which I LOVED. Super convenient, and such a down to earth person! Chuck was very conscious of building a fantastic relationship with his client, and throughout the process was professional, caring, and MOST OF ALL,,,, HONEST!!!!! Thank you so much Chuck. I will recommend him to everyone I know:)

In 2009, I bought my first home through Chuck Tanner and he worked diligently to expedite the process because my previous lease was expiring! The job was handled professionally and I had no complaints! In 2013, I had contacted a different Realtor about possibly short-selling my home because I was re-locating out of state. I contacted this Realtor because I saw a flashy advertisement stating they were "Short-Sale Experts." They came out, assessed the home, and then told me that I would basically have to go through the short-sale process on my own because they weren't allowed to contact my mortgage company. This was contrary to everything I had heard or read about. Thankfully, I contacted Chuck Tanner!! What a breeze it was to use Chuck to short sale my house!! He handled most everything with the exception of gathering the necessary financial documents that only I could provide. Chuck handled it all through me and was in contact with the mortgage company and HUD. There was a glitch with it being a short sale, but that was on the bank and not Chuck. When the bank caused me to lose an offer and then sold my loan two weeks before I closed after Chuck put up a good fight Nonetheless, He contacted my new mortgage company and when they said I had to start the entire process over! Chuck went on the offensive. He contacted HUD and had HUD contact the Mortgage Company and with two weeks I had a close date on a cash offer! This would never have happened unless I had a Realtor who knew how to navigate the waters!! I would recommend Chuck to anyone seeking to sell their home; especially via a short sale. He did awesome in 2009, but saved me a lot of heart ache in 2013!!!

Chuck was an excellent realtor, he put the needs and wants of his clients first. When we first approached chuck we knew what we wanted in a house and had found one that was currently under contract. Chuck advised us that he normally would not show a house under contract because it would cause heartbreaks if the property was sold…..Chuck saw how excited and interested we were about the property and showed it to us anyway because he knew how passionate we were about the property. needless to say within 2 month we actually ended up purchasing the house… Chuck was there with us through every step of the loan process, closing, and even followed up after we were all settled in. We could not have asked for a better agent. Since then we have recommended Chuck to 3 other couples who were interested in purchasing a home.

Justin and Amanda Hester

05/15/2013

My husband and I looked at many houses during 2012-2013 and spoke with many realtors. Our favorite was Chuck Tanner. We bought our first home through him. We found that there are some good realtors that can explain the process well, and there are some realtors that left us in the dark making the process that much more confusing. From the day we looked at the house to the day we closed, Chuck was awesome! Driving out to meet us at the house last minute to show us the house, answering my calls to answer my questions (and I had a lot as this was our first home), he put us in touch with an awesome lender that was able to get us a better loan than anticipated, when we had a couple last minute concerns (a toilet issue and a window issue) he made sure all the issues were fixed by the seller before closing AND he had the closing paper work state that if we had an issue with that specific toilet up to 30 days after closing the seller would be responsible for fixing it! Our closing day was awesome, not only is he a great Realtor who did his job very well, he was very friendly which added to our overall experience! Even after closing, Chuck came to our house warming party, he was the first one to show up (with a gift and a card AND we received a Christmas card from Chuck!)! Chuck Tanner went above and beyond!

Ashu & Heather Raina

04/08/2013

Chuck was a real joy to work with. He worked very hard to help us find what we were looking for.

Kris Rzepkowski

02/18/2013

We relocated to Georgia from NY state. Chuck was very helpful in explaining the area and the variety of locations available. He was very patient throughout the showing process. He was a great advocate for us when it came down to making offers and counter-offers. Chuck was always available via cell phone to answer questions. I would definitely recommend Chuck to help you purchase your next home. Thank you!
Introducing a fresh new look for your Profile.
Click the 'Edit Profile' button below to enter 'Edit Mode' and continue the tour.