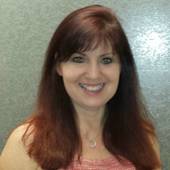 Services for Real Estate Pros
Dana (Lerner) Sparks
Vinings, GA

—

Maximum One Realty - Managing Broker
Call Dana when you are ready to "Maximize Your Career" in real estate!
Get to know Dana (Lerner) Sparks
Why Join Us?
It's simple: We are the most innovative, technologically savvy associate-driven company in the Industry. We believe Real Estate Professionals should:
Keep More of their hard-earned Commissions. Have total freedom in their business, Be a TRUE CEO Get their Paychecks at closing. Share in the profits of the company. Be involved in all decisions and be empowered. Learn to create multiple streams of wealth in their lives Have the technology and training they need to succeed.
To learn more about life as a Maximum One Agent, try attending one of our "Maximize Your Career" NO PRESSURE Company Overviews. This is a great opportunity to see just why so many Georgia Real Estate Agents/Realtors have chosen to Maximize Their Career with us and why we were voted the 16th fastest growing privately owned company in Atlanta by the Atlanta Business Chronicle three years in a row!
Keep More Commissions!
100% Commission Structure. Small monthly fees and nominal transaction fees. (As little as $28 per month and another is $40 per transaction) Four splits to choose from. Pass the transaction fees onto the customer for a TRUE 100% Split.
Plan A$48 per month/$300 per transaction/100% CommissionResidential and Commercial Plan B$250 per month/$40 per transaction/100% CommissionResidential and Commercial Plan C$475 per month/ No transaction fee/100% CommissionGreat For Teams! Plan D$28 per month/ 85-15 Commission Split (Agent retains 85%)Residential and Commercial Plan ENo monthly Fee. $60 per year, 80/20 split referrals onlyResidential and Commercial
All plans have a Non-Guaranteed Annual Cap of $6,000 so you do not over pay the Brokerage. What that means is that out of your portion you pay the Brokerage, you never pay more that $6,000 in a year. If you pay in less than $6,000 to the Brokerage, you DO NOT pay the difference. It is just a ceiling so at the end of the year you will be happy with how much you made and how much you paid us. Compare to No Cap, $12K Cap and $18K Caps that we have seen advertised out there. We are the best deal in town!
Share the Profits
Of the Fees paid by all agents to the Business Center, the bills get paid. The rest is Profit! We take almost 1/2 of the profits and give it back to the associates who helped grow the company. We also collectively and consciously keep the overhead low to maximize profits. It's not a pyramid or scheme and is legal in all 50 States. Profit share is willable and deed-able. Your last closing should not be your last paycheck when retiring.
Associate-Driven!
This Company is literally run by its Associates. A privileged group is chosen to serve as our Board of Directors. Associates are involved in all decision making and in the finances of the Company. Board Members understand that great leaders are not elitists, but are servants.
Invest In The Company!
You can be a part of this massive growth and become an investor/owner for as little as $500. We are now expanding to the Northeast side of Metro Atlanta, South Side, and Inside the Perimeter. We need Agent Investors like you!
Get Paid at Closing!
Get your cheeck payable to you or your LLC at closing. Don't wait a day or two or a week!! Direct Deposit also available for free.
Other Benefits Full Brokerage Services, Full Time, Experienced Support Team to ensure you succeed, Free Company Provided Leads. Comprehensive Paid Daily Training and Continuing Education Free CE Every Month Career Visioning, Grow with our Company in Leadership or Ownership roles as we add Business Centers across North America. State-of-the-Art Technology. Associate Web Presence, Info-Jammed Extranet. Everything at Maximum One is at your fingertips, including Swift Dual Entry. Medical/Dental/Vision Benefits Wealth-Building Opportunities. Maximum Dollars per Hour and Passive Income Streams Maximum One Associate Emergency Fund Mentorship Jobloss protection program: 2 years coverage for our buyers, up to 6 months payments up to $2,000 per month P.I.T.I. Open Book Company. Because we share the profits, any active Associate may see the financial Records upon request. Life and Disability Benefits Cutting Edge, Thriving, Growing Company. Our competition is closing: We are Expanding. 24/7 Access to Any of our Beautifully Appointed, local offices. Remote Earnest Money Deposit into any SunTrust Bank for true Independence. True Agent Branding. Ask for a sample. If you were to ever open up your own firm, what would your signs look like? You can do this at Maximum One. We are currently members of 5 Realtor Boards and will add your Board if you join as a Realtor. (will be adding Forsyth and NAMAR in November for a total of 7 Boards) Board Dues Optional! Yes, Optional! Join our Non-Realtor Company or our Realtor Company, YOUR CHOICE!! No Sales Quotas! No Mandatory Meetings! TOTAL Freedom on Commissions charged to the consumer. It is your business! Free Online Training Library www.MaximumOneTraining.com. Check it out! Free AJChomefinder.com for all Maximum One Listings as well as exposure on 67+ websites like Trulia, Zillow, Googlebase, Yahoo, HotPads, House.com and more…all AUTOMATED and free. FMLS, GAMLS, HUD Certified Brokerage. VisualTour: Unlimited Virtual Tours for only $10/mo optional. HUGE! Mobile Websites $10/mo REALVALUATOR.com for only $10/mo optional…($149.00/mo if you go individual) VoicePad Call Capture System for only $4.95/mo optional. ($40 Value) All listings have free YouTube videos made - are placed on Craigslist. All automated and included in all plans. 57% off FedEx Huge discounts on DocuSign Company Discounts on AFLAC Large Discounts on AJC Mission, Vision, Values, Beliefs Our Mission is simple: To enrich and fulfill lives by building solid careers, profitable businesses and healthy lifestyles as we support the dream of home ownership. Our vision is to become the first choice company for the new generation of Real Estate professionals, and owners. To achieve this, our priorities are: Associate satisfaction Customer satisfaction Market Share Net Income We believe that associate satisfaction drives customer satisfaction, which in turn creates market share and increases net income. Making our Associates a priority to our success. At Maximum One® We Value:
Integrity...we always do the right thing!
World Class Service...customers come first
Team Work...Together Everyone Achieves More
Communication...stay in curiosity and out of judgment
Results...good enough never is
Invest in the best people...yourself and others
Loyalty and trust...being honest even if it hurts or costs
Giving back to the community...from the heart
Creativity...ideas before results. Think outside the box
Having faith...in God we trust
Call today for your confidential appointment. Get in on the ground level of an opportunity to change your life...770.778.1547
Simply contact me for more information: Dana@MaximumOneRealty.com 770-919-8825 ext. 302
Dana (Lerner) Sparks's Blog Posts
|
Real Estate Best Practices
–

16 days ago
Real Estate Best Practices
–

24 days ago
Real Estate Best Practices
–

about 1 month ago
Real Estate Best Practices
–

about 2 months ago
Real Estate Best Practices
–

10 months ago
Real Estate Best Practices
–

11 months ago
Real Estate Best Practices
–

5 months ago
Real Estate Best Practices
–

10 months ago
Certifications
About Me
Work:
Managing Broker, Maximum One Realty
Background:
Real Estate License - 1995 Broker's License - 2004 Ph.D. in Sport Psychology 1993 Business Owner, "The Purly Gates - A Heavenly Knittery" 2004 - 2007 Director of Career Development, Keller Williams Realty Platinum Partners 2006 - 2008 Broker/Owner of "Crystal Properties of Greater Atlanta" 2008 Coach through "Real Estate Made Crystal Clear" 2008 Managing Broker, Maximum One Realty 2012 - Present
Strength: Helping agents Maximize their careers!
Maximum One Realty Online Training Calendar: www.registerforREclasses.com
Maximum One Website: www.MaximumOneATL.com
Maximum One Blog: http://maximumonerealty.wordpress.com/
Introducing a fresh new look for your Profile.
Click the 'Edit Profile' button below to enter 'Edit Mode' and continue the tour.