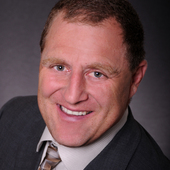 Real Estate Agent
Dan Tobias
Northridge Real Estate Expert
Northridge, CA

—

Rodeo Realty
Dan is looking to help the first time buyer reach the American dream, and becoming there Realtor for life
Get to know Dan Tobias
WHO AM I?
I am an extremely dedicated real estate consultant and focus on integrity as a cornerstone of my business. I work with the incredibly knowledgeable professionals at Discovery Properties. For the past amazing several years I have consistently and systematically served those moving to and from The san Fernando valley.
WHAT DO I DO?
I intelligently and persistently ask you profound and insightful questions so I can advise you with consistency in order to create a game plan for making your dreams come true. I then strategically and powerfully negotiate for you, treating your money as if it were my own. I oversee the details of the transaction, which involves a multitude of issues I must deal with in timely and effective ways.
WHY SHOULD YOU DO
BUSINESS WITH ME?
As your CONSULTANT I will ask you some thought provoking questions designed to uncover profound, insightful information about what`s important to you, and I will listen attentively to your answers.
I`ll use this information to best serve your interests that why understanding whats really important to you is also really important to me.
You will notice that these are Questions typical agent never take the risk to ask.
As a skilled consultant it is important that I will lead you thru the process of clarifying your Goals because when your Goals are clear your decisions are easy, and you get good results, and of course that's what you want. when you have confirmed that I have heard and understood your goals, Than and only than will I craft a specific strategic plan Tailored to your needs.
In addition to being your consultant, I`ll also be your NEGOTIATOR I will treat your money, as if it was mine. When it is time to save you, or make you money, I am like a pit-bull. Because money is such an emotional issue, to represent yourself would be like performing surgery on yourself. It isn`t going to work because you need a skilled professional. It's always in your best interest to have a skilled, experienced and focused negotiator on your team. And because money is an emotional issue you`ll need an objective, and focused negotiator to ensure you get the best results for you
I am THE PERSON WHO OVERSEES ALL OF THE DETAILS; every transaction has over 100 to 150 phone calls alone. Each one of them loaded with critical details. There is a lot that can go wrong. As you can imagine Every 'I' must be dotted; every 't' must be crossed. There are over 100 pieces of paper requiring at least 43 signatures, and initials. The legal implications for making a mistake are far too costly. Did you know that There are 43 different people from 14 different industries that get involved in the 7 stages of the transaction. So my 3 roles are that I am your consultant, I am your negotiator, and I am the overseer of the details of the transaction.
Thank you for taking the time to Find out more about me. If you would like to talk I can be reached at (818)355-7268
Certifications
Thanks for stopping by, to find out more about me. My Name is Dan Tobias.
Are you a first time home buyer?
This is one of the many areas that I specialize in. Buying a home for the first time, or even the second time can be the toughest, and scariest thing that you can ever do. You start to wonder did I make the right choice at making an offer for a home. After all it is going to be the most expensive purchase that you will make in your life time.
Along the way you are going to hit a bump in the road or as I like to call Turbulence. There are over 88 forms of turbulence that can cause you to get scared. As your pilot on this trip to home ownership it is my responsibility to make the ride as smooth as possible for you, and to bring perspective to you.
I specialize not only in helping that first time buyer make the American dream come true, but I can help them in finding down payment assistance.
I also specialize in educating about real estate, and how the buying process works. Not only will I explain the contract to you, but I will also give you a sample contract so that you can take it home read it, and if you have any questions call me so that you understand it before you actually write an offer on a home.
What I like best is turning a client into a friend. Letting them know that they can feel free to call me anytime, and I will be there for them. I want to grow with you, and turn you into a client for life. I want to give you such outstanding service that you are going to brag about me, and refer me to all your friends.
Introducing a fresh new look for your Profile.
Click the 'Edit Profile' button below to enter 'Edit Mode' and continue the tour.