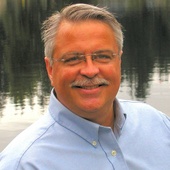 Real Estate Agent
Dave McFarland
Edmonds, WA

—

The McFarland Group
N. Seattle area Real Estate Agent - Homes for sale - New homes - Resales - 55 Plus Communities - Gated Communities - Foreclosures and Short Sales - NWMLS Search -Seattle WA
Get to know Dave McFarland
Edmonds WA real estate agent in Edmonds Washington with RE/MAX Northwest Realtors - Even with all of the constant growth here, Edmonds, WA is still a small friendly town.
Everyone has heard of Seattle - And Redmond is home to the Microsoft Corporation. Downtown Bellevue is undergoing rapid change. It is currently the second largest city center in Washington state. What about Edmonds ?
Edmonds Washington is a city in Snohomish County, Washington, United States. Edmonds has a view of Puget Sound and both the Olympic Mountains and Cascade Range. The population was 39,515 at the 2000 census; according to 2006 estimates, Edmonds was the second most populous city in Snohomish County, ranking only behind Everett. Based on per capita income, one of the more reliable measures of affluence, Edmonds ranks 37th of 522 areas in the state of Washington to be ranked.
Edmonds is a port in the Washington State Ferries system. Edmonds has a run to Kingston, Washington; and in the past, there have been much longer routes from Edmonds to Port Townsend, Washington.
Edmonds is the oldest incorporated city in Snohomish County. The town was named Edmonds in 1884, but was not incorporated until 1890. In that same year, 455 acres were sold to the Minneapolis Realty and Investment Company. The town was plotted and a wharf was added along the waterfront.
Schools - Edmonds is served in its entirety by the Edmonds School District, which also serves Lynnwood, Mountlake Terrace, Brier, and Woodway. Within the city limits of Edmonds, there is one high school (Edmonds-Woodway) and six primary schools (Chase Lake, Edmonds, Seaview, Sherwood, Westgate, and Woodway). In addition, Edmonds is served by two K-8 schools; Maplewood and Madrona.
In 1990, Edmonds High School merged with Woodway High School to form Edmonds-Woodway High School, which is currently one of only eight schools in the state to host an IB Diploma Programme.
Recreation - The Edmonds Marina - Edmonds hosts a variety of parks, including a dog park, a small skate park, and the Edmonds Underwater Park.
In addition, Edmonds has one of the largest marine facilities in Snohomish County, the Port of Edmonds. The marina is partly artificial, being dredged to a depth of 13 feet (4.0 m), and can house 948 craft (668 in the water, and 280 in dry storage).
The Arts - In 2006, the Edmonds Center for the Arts was opened. This is one of two current theaters available for general performing arts, the other being the theater at Edmonds-Woodway High School.
Drama - Edmonds has one permanent, privately-funded drama group, The Driftwood Players. Their theater, the Wade James Theatre, is located at 950 Main St., adjacent to Yost Park. Usually, they have 4-5 main performances per season, supplemented with short, one night plays. They have been present in the community since 1957.
Edmonds Arts Festival - Since 1957, Edmonds has annually hosted the Edmonds Arts Festival, a three-day art exhibit, on Father's Day weekend. The festival is especially noted for painting and drawing. The festival is heavily involved with local schools, devoting several galleries to student artwork.
Edmonds Jazz Connection - Every year the Edmonds Rotary sponsors the Edmonds Jazz Connection festival, on Memorial Day Weekend in May. During the day, the festival showcases the best of school-age and high school jazz groups, and the evening show features prominent, professional jazz musicians. The event is a large draw for both local and regional audiences.
Frances Anderson Center - The Frances Anderson Center, located on Main Street, serves as a central hub for many activities in the city. It contains sports facilities, child-care programs, art classes, and is directly adjacent to the Edmonds Library. The Edmonds Arts Festival is also held at the Frances Anderson Center.
Periodicals - The Edmonds community is home to two weekly news publications. The Edmonds Enterprise and the Edmonds Beacon. The opinion pages of these two newspapers have had major influence on city council decisions, building code enforcement, dog park rule enforcement and local elections. The mayor writes a column each week in both papers, usually responding to current issues, citizen concerns, and planned city projects. An archive of all articles written by the mayor is found on the city website.
Farmer's Market - The Edmond's Museum Summer Market, sponsored by the Edmond's-South Snohomish County Historical Society, is held each Saturday from May to September. Stretching from City Hall to the downtown area near the gazebo, the Summer Market is a large event attracting up to 2,000 people every Saturday. Mainstays of the market include cut flower stands, produce, handmade crafts and occasionally art.
commercial airports -
We have a fabulous Edmonds community recreation center, for adults and kids, too. Senior center - yes, and lots of activities!
Hospital in Edmonds WA is a 25 bed Critical Access hospital and is open 24/7. ___ offers a full range of inpatient and outpatient services plus an ER and Trauma Services.
Sports Complex in Edmonds WA
Edmonds has wonderful golf courses,including
Retire or relocate to Edmonds Washington - You might be thinking about a 2nd home or vacation home to enjoy our mild year round weather.
If you are planning a move to Edmonds or just curious about our city, here is a good place to start looking for information about a move and relocating to Edmonds WA.
Feel free to call me anytime with questions about Edmonds ...
Buy A Home In Edmonds WA - I never try to make a choice for a potential buyer, just present the options that might work for them and make suggestions to help you feel free to make a decision. We will compare homes in all subdivisions in Edmonds to find just what you are looking for at the best price and terms.
Edmonds Resale Homes for Sale
Edmonds has been open and selling new homes in their _______ subdivision since ___ most of these resale homes were purchased as a second home or retirement home and are in pristine condition. Many have upgraded appliances, tile and landscaping.
_________ has just opened in Edmonds - single family attached and detached homes with 2 car garages and fenced back yards.
I enjoy welcoming potential residents to Edmonds and giving them a tour of neighborhoods and amenities before we even start to look at properties. That way, you get a feel for the area and neighborhoods before they start making choices. Some people will pick a neighborhood and say, "this is where we want to live". And that is where we start looking!
Some folks visit Edmonds 2 or 3 times before they even decide to relocate here. That is OK, too! One of my clients said "I knew I would move here someday the first time I came here - it took me 8 years to actually get here, but I am glad we made the choice."
When you find your home and complete the transaction, it's not over for me! I will be there to help you find your way around Edmonds, from school bus stops to senior activities to golf courses - we'll figure it all out to make you feel comfortable in your new home in Edmonds Washington !
Buy or Sell a Home in Edmonds WA
Are you thinking of buying a home in Edmonds WA?
Selling a home in Edmonds?
Whether you might want to buy a home or sell a home in Edmonds WA - You might want to start by seeing what is for sale in Edmonds.
You can Search Edmonds WA MLS Listings for free, with no sign up, right here. If you see a listing that you have questions about - give me a call! Or if you would like me to search for you and keep you updated as new MLS listings come in, fill out the form on that page. You will receive an email every time a property with your search criteria comes on the market. If you are interested in foreclosures or short sales, check that box or type in Foreclosures in the comment box.
Edmonds Washington Foreclosures - Yes, we do have Foreclosure Properties on the market in Edmonds. Until they get sold, these REO properties will impact the pricing and sales of resale homes for sale in Edmonds. Banks are starting to negotiate more than they did a year ago, and some are even offering incentives to buyers such as help with closing costs. Sellers are starting to realize that they must price their homes to compete with a bank. Buyers who will consider a foreclosed home that needs some work, especially just TLC, will only consider buying a resale or even a new home if it is priced to sell. Buyers agents are comparing all types of homes to find the very best deal for their clients - before you make an offer to buy a home in Edmonds, be sure to get a free comparitive analysis of the home - don't assume that it is a good deal just because it is a foreclosure.
FHA loans in Edmonds WA are gaining in popularity for a single family home in Edmonds and all of Snohomish County. Call me if you would like to pre qualify with a local lender to take advantage of the low rates and low limits this year. An FHA loan may be a good choice for a first time or repeat buyer with less than perfect credit or not too much money for a down payment and closing costs. USDA 100% first time buyer loans should be available through 2012.
Choosing financing is as important as choosing a home - you may have to live with it for a very long time. I interact constantly with lenders and make sure that you have all the information that you need to decide on a home loan.
I love to work with buyers and will represent you as your buyers agent, at no cost to you - I get to share the satisfaction you get when we find just the right home. I show Resale Buyers new homes as well as existing homes, and visa versa. Sometimes a new home in Edmonds Washington will be a better buy, maybe a resale home already has the upgrades that you would choose and would have to pay extra for. That is why it is better to really LOOK and compare.
Don't go to a new home subdivision without an experienced real estate agent to represent you on your first visit. The agents at a new home subdivision work for the seller of the new home and it is not their job to look out for your best interests - that is my job as your real estate advisor.
Visit my Website for info about Edmonds WA Real Estate and Free MLS Search
Military Relocation and Retirement Edmonds. As a retirement option for military personnel, Edmonds WA is close enough to military facilities to take advantage of the benefits. Most of these bases are within 30 miles of Edmonds, WA. Fort Lewis, Everett Naval Station, Whidbey Island Naval Air Station, Bangor Naval Station, Bremerton Naval Station, McChord Air Force Base.
I was in the military and I understand the frustrations involved with frequent relocation. My past experience as a Former Marine taught me alot about military relocation and how to prepare for a move. Call me if you think Edmonds, WA is an option for you!
Dave McFarland's Blog Posts
Home Improvement
–

about 11 years ago
Introducing a fresh new look for your Profile.
Click the 'Edit Profile' button below to enter 'Edit Mode' and continue the tour.