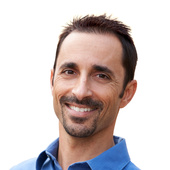 Real Estate Agent
David Demangos
REALTOR
San Diego, CA

—

Keller Williams Realty Carmel Valley / Del Mar

Keller Williams Realty Inc.
12780 High Bluff Drive
Suite 130
San Diego , CA 92117
---
REALTOR Keller Williams Realty Carmel Valley / Del Mar
Get to know David Demangos
As a tenacious and powerful San Diego Real Estate Agent, David and his team's desire is to help his clients buy, sell and invest in residential real estate. He is known as San Diego's "go-to guy" and is extremely well networked. As they say, Diamond Dave will "flip" you out over his exceptional client service. David is well known for his "WOW" service, limitless reach and exceptional marketing in the luxury and international property arena.

You may know David as a tenacious and goal driven person who succeeds at everything he does, that's the public image. The real David is a humble, dedicated father who loves his children and lives life to the fullest. David has a never ending curiosity about life, technology and business which he displays every day.

President and CEO of http://www.ExceptionalEntrepreneurs.biz David connects local business people, building relationships, resulting in repeat referral business for one another. His leadership and management skills shine through.

Previous professions includes owning two thriving Motorcycle Shops in San Diego and now a retired Freestyle Motocross Champion. The "Diamond Back" was named after him in the X-Games. Visit his website at: http://www.DiamondDaveFMX.com for video. He has been featured in the X-Games, Television Shows, and many Magazines multiple times. He was also a mechanic, adviser, and rider in the most popular Disney Movie to date, "Motocrossed."

Honors and Awards:
-Certified Luxury Home Marketing Specialist, CLHMS
-Certified International Property Specialist, CIPS
-Certified Green Specialist

-ESPN X-Games "Diamond Back" Freestyle Motocross Innovator
-X-Games Freestyle Professional
-X-Games Big Air Athlete / Step Up Winner
-X-Games Trading Card Athlete
-X-Games Freestyle Motocross Judge

-Movies and Media Appearances: 
-Action Figures, Nitro-Circus, Motocross Action, Dirt-Rider, Motocross Action, Free Ride Revolution
-Disney Channel "Motorcrossed" Rider/Coordinator
David Demangos Just Sold San Diego
http://www.DemangosHomes.com David Demangos Just Sold! Carmel Valley in San Diego. Open floor plan in this 5 bedroom Palisades home with beautiful travertine flooring as the new owners make an entrance in this lovely home. The new family is enjoying distressed cabinets, counter tops, and a farm house sink. Now they get to cozy up at the fireplace in the family room and enjoy the ambiance. If you know anybody looking to buy or sell, contact David Demangos: 858.232.8410 or Email: David@DemangosHomes.com
Testimonials for David Demangos
I have yet to meet another realtor that is as well-organized and detail oriented as Dave, and I have met more than a few highly talented realtors in my years working as a loan consultant. Those skills and the way he leverages his technology give his buyers a distinct advantage in the house hunting and negotiation process--he really has an amazing success rate in getting his offers accepted. Beyond that he is always incredibly prompt to respond to any requests and generally not just with an e-mail, but with the courtesy of a phone call. When he says he goes to extremes, he's not joking--I have witnessed firsthand how he takes his client experience to the next level. Every customer of his that I have worked with has only ever had great things to say about him, and you need only check out his website or YouTube channel to see some of the impressive feedback he's received over the years. If you've just found Dave and are thinking of hiring him to either list your current residence or help sell your existing.

Sandra Blackie

12/04/2013

David is an Exceptional Entrepreneur & reputable Realtor. He is professional, courteous and amazing at follow up! He has a huge presence on-line and is a master with technology. I decided to become part of his Facebook & LinkedIn network, as well. His LinkedIn profile & recommendations are incredible! David is extremely connected to many business professionals that assist him with any real estate needs. He will work hard for you and is easy to relate to on a personal level. He will never pressure you and will find the best home that fits YOUR needs. He's always willing to answer your questions & even more importantly, knows the answers to your questions.

Aside from knowledge regarding finding a personal residence, David is tuned into the rental market, as well. As his slogan reads, "Whether you rent or whether you buy, you pay for the space that you occupy." If you're looking for a personal residence, rental or an investment property, call David Demangos. On another note, he is CEO and Founder of Exceptional Entrepreneurs, which I attend, weekly, here in San Diego.

Randall Harrelson

11/28/2013

I've known David Demangos professionally for almost several years now, so I have witnessed just how hard he works for his clients, which is also evident by his success as a Real Estate Agent. With full confidence I can say that you will not be disappointed with his work ethic and dedication, which will be on full display from the moment you first meet and speak to David.

David is always on the job. He has vast knowledge of what it takes to help people buy or sell their homes. He has great at thinking on his feet. His consistency is the key to his success. David is a great listener and tenacious when it comes to getting things done. He is friendly, has extremely high integrity, caring, a good listener, great negotiator, and great communicator. All of these things are necessary when choosing a Realtor.

His is a student of the real estate industry. I see him often and he is always up on the market statistics and conveys them to his clients. I have complete confidence and have seen first-hand that David follows through until the task is accomplished and will never let people down. I highly and enthusiastically recommended David as one of the best Realtor's in the highly competitive San Diego marketplace. I would not hesitate recommending David to friends and associates of mine.

Colleen Choisser

11/16/2013

David is the only realtor I would refer my clients to. He is hard-working, honest, and will always put his client first. He is technically savvy, and saves time and money by being super efficient. If you or your friends have a home to sell, or want to buy, call David!

I was granted a VA loan and I was referred to David Demangos. His prompt attention is unparalleled. Rarely will you find any one in any field who shows his level of enthusiasm and professionalism. While we have decided to wait to make our purchase there is no doubt who we will turn to... David Demangos!

David Demangos is an extremely personable man whose integrity is of the highest caliber. I know that I can trust him with just about anything. He is attentive to other's needs and does everything he can to make sure those needs are met. David has tact and is well established and is reflected in his ability to negotiate. This combination of trust and perception makes him very business savvy and an incredibly reliable person to work with. I highly recommend David to anyone that is looking to buy a home. Thank you David for all that you do.

Robert Ashburner

09/10/2013

If you are looking for an agent that will represent your needs whether you are buying or selling a home in San Diego you will not find another agent with the passion and professionalism that Dave will use to make your dreams come true. Dave is a consummate professional and Family Man. Dave may not have a pet "Spot" or a fancy TV commercial or stand on his head till his ears are turning red, but he will do back flips on his Motorcycle until your deal is the deal of your dreams with the utmost professionalism and precision imaginable. So if you are buying or selling do yourself a favor and contact Dave today and get started on fulfilling your dreams.

David is one of those unusual realtors: he actually cares about his clients and is not the 'salesman' type who pushes for the sale. He is highly educated and takes the time to follow up and make sure his client is getting the info he or she needs.

Being a realtor is about being a 'people person' and David's relaxed manner is perfect. I know he has become a realtor by choice and not by necessity, it's something he loves.

If you are thinking of buying or selling, defintely give him a call and at least chat and get an idea of how he can help you.

Cameron Stewart

06/28/2013

David is at the top of the food chain. If you need something done it makes sense to go straight to the top. He has a get it done attitude with more connections to other businesses than anyone I know. When you hire him to be your Realtor your not just hiring David but in fact you are hiring a legion of business professionals to get things done. He will forever remain in my list of contacts. Thanks again David for all your support. You truly are a diamond in the rough.

Introducing a fresh new look for your Profile.
Click the 'Edit Profile' button below to enter 'Edit Mode' and continue the tour.