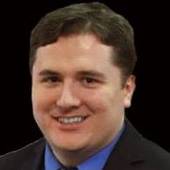 Mortgage and Lending
David Minotti
Get to know David Minotti
What I enjoy most about being a loan originator is the gratification that comes from helping people, whether it is getting them into a new home or just being available to answer questions about their existing loan, I find that I can help with all their mortgage needs.
Skills
Accuracy
Adaptable
Administrative
Advising
Analysis
Analytical
Assembling Apparatus
Being Artistic/Creative
Being Thorough
Budgeting
Business Storytelling
Calculations
Challenging Employees
Classifying Records
Coaching Individuals
Collaboration
Communication
Compiling Statistics
Computer
Conducting Meetings
Conflict Resolution
Confronting Others
Construction
Consultation
Counseling
Creating Ideas
Creating Innovation
Creating New Solutions
Creating New Procedures
Creative Thinking
Critical Thinking
Customer Service
Decision Making
Defining Performance Standards
Defining Problems
Demonstrations
Detail Management
Dispensing Information
Displaying Ideas
Editing
Emotional Control
Encouragement
Entertainment
Equipment Operation
Evaluating
Expression of Feelings
Financial Report Auditing
Fundraising
Goal Setting
Handling Complaints
Human Resources
Independent Action
Information Search
Innovation
Interpersonal
Interviews
Inventing New Ideas
Investigation
Involvement
Knowledge of Current Governmental Affairs
Language Translation
Leadership
Learning
Listening
Locating Missing Documents/Information
Logical Thinking
Maintaining High Levels of Activity
Maintenance
Management
Managing Finances
Measuring Boundaries
Medical Assistance
Meeting Deadlines
Microsoft Office
Monetary Collection
Motivation
Multitasking
Negotiation
Networking
Nonverbal Communication
Numerical Analysis
Oration
Organizational
Organizational Management
Organizational Tasks
Overseeing Meetings
Overseeing Operation
Personal Interaction
Plan Development
Planning
Prediction
Preparing Written Documents
Principal Concept Knowledge
Prioritizing
Problem Solving
Promotions
Proposals
Proposal Writing
Publications
Public Relations
Public Speaking
Questioning Others
Reading Volumes
Reasoning
Recommendations
Regulating Rules
Rehabilitating Others
Remembering Facts
Reporting
Report Writing
Responsibility
Service
Scheduling
Screening Calls
Sketching
Supervision
Technical Support
Team Building
Teamwork
Technical
Technology
Time Management
Toleration
Training
Transferable
Updating Files
Introducing a fresh new look for your Profile.
Click the 'Edit Profile' button below to enter 'Edit Mode' and continue the tour.