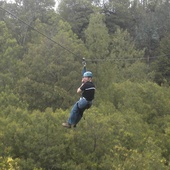 Real Estate Agent
Craig Frazer
Real Estate, RE/MAX Metro, Davis & Salt Lake County
RE/MAX International Inc.
It really is all about data, market information and trend identification. Sales pitches are so "used car." There is a better & more effective approach. Would you like to see it in action?
Get to know Craig Frazer
Well, this is the obligatory section of everyone's website where we inform you what great people we are and how your life will become as blissful as a Disney film if you work with (insert agent name here). Unfortunately, that's really not my cup of tea. I'm a bottom line type of person. I generally tell my clients (and they will confirm this) "I will not sell you a house." After this statement they (and likely you) are thinking "well then what good are you to me"?
It is probably more accurate for me to say "I won't sell you on a house" meaning, I don't view my role as a salesperson trying to convince you to purchase a property. My role, and I believe this to my core, is to be your consultant. That's my background, that's how I'm wired. It is a collaborative process in which I provide you with data and opinions (I always have one) to assist you in your due diligence and information gathering process. I find intelligent, professional people don't want to be sold anything (I know I don't) and most can make their own decisions if provided the information necessary to do so. Now, that does mean from time to time I will provide information people may not, at the time, want to hear. But I do so based on my role as an impartial, unemotional consultant. I'm also not a "yes" person. If I do my job correctly, you will make an informed and educated decision on what to buy (or not to buy). I believe making a decision to purchase something is far different than being sold something. It is also much more satisfying in the end.I maintain this same mindset and approach if you are selling a home. The same information and data based methodology is utilized to establish market price points and trends. My clients can then make the decision on where to price their home based (to the extent possible) on an unemotional basis. The goal, ultimately, is to sell the property in a reasonable amount of time at a price point appropriate for the market conditions in effect at that time. Operating on this basis allows me to consult with my clients and properly price their homes regardless of the current state of the local real estate market in effect at that time. It also allows my clients to determine if the existing market conditions will support their expectations related to equity maximization. Based on my consultative model, I don't disappear after the transaction, I am there as a resource to you on a go forward basis as well. In today's economic environment, even if you aren't actively buying or selling real estate, you may have questions that you would like to bounce off a professional in the industry. Items such as:
The county just re-evaluated my property valuation and my taxes increased. How realistic is their evaluation of my current property value? My neighbor just sold their house and I've heard four different sale prices, so, really, what did it go for? I am considering a major home improvement or remodeling project. Will home values in my neighborhood support the capital I plan to invest? I'm considering re-balancing my investment portfolio with real estate holdings. What options are available to me? I'm finally getting around to updating that basement bathroom, can you recommend some trades people for the project?
These and many more questions can arise one, two, ten years after we've completed a transaction. I'm here to answer those questions for you regardless how long it's been (and there's no retainer fee).Now, for those of you who just relish the opportunity to read a Realtor's bio here you go:Prior to becoming a Realtor, I spent over twenty years working primarily with three Fortune 500 companies. I spent eight years with the predecessor corporation to US Bank Corporation graduating within the company from credit analyst to my last position as a commercial loan officer at a Minneapolis based branch. It is during this time I refined my financial analysis skills and became very familiar with financing, capital allocation and cash flow; all skills I reference today to assist my clients. I then spent nearly ten years with United Healthcare Corporation working in their group products division as a salesperson; receiving promotions to management and ultimately to VP of Sales for their Utah based operations. In my time with United Healthcare, I developed my account management skills, staff management and contract development background. Again, all skills which I leverage when dealing with real estate contracts and brokerage staff management. I spent the next four years with the benefits outsourcing component of Automated Data Processing working with Fortune 100 clients based in New York and California. In this role, I was involved with client management activities with high profile clients and engaged in various project management & implementation functions along with contract management functions. These skills transferred directly into my real estate career where there is an emphasis on transaction management and coordination activities among the various companies involved in a single real estate transaction. I have been an active full time Realtor since 2002 and participated in various volunteer positions within the Salt Lake Board of Realtors. During my real estate career, I achieved several alphabet soup designations including GRI, CLHMS, CRS and CDPE. These represent Graduate, Realtor Institute, Certified Luxury Home Marketing Specialist, Certified Residential Specialist, and Certified Distressed Property Expert respectively.I have also been involved in the Salt Lake Board of Realtors participating in both the Government Affairs and Education committees. In addition, I also served as chairman of the Government Affairs committee. OK, if we go way back, I graduated cum laude receiving a BA in both political science and economics from Hamline University in St. Paul, MN. I doubt you want to know about the science award I received in Jr. High, am I right?Since I live in Utah, it probably comes as no surprise I enjoy spending my free time outdoors. Particular favorites include hiking, biking (road and mountain) and golf (member of Oakridge Country Club) with my wife Christine. When possible, our canine companions Chaco and Gracie join us as they too love the Utah outdoors (really, who doesn't?).There you have it, if you've read my version of War & Peace to this point (with all due respect to Mr. Tolstoy), I hope you found it informative and perhaps a bit entertaining. More importantly, I hope this provides you some insight into my approach of working collaboratively with my clients. If you would like more information or simply have a question or two, send me an email and I will respond as quickly as possible.
Craig Frazer's Blog Posts
ActiveRain Community
–

over 10 years ago
Real Estate General Information
–

almost 10 years ago
Certifications
I work with both buyers and sellers in the real estate market. I found that by engaging with both types of consumers, I am a more valuable resource for my clients. Actively working with buyers and sellers allows me to understand the thinking and mind set for each and then use this information to guide my clients in terms of contract terms. I am a data geek (there I said it) and avoid the use of anecdotal information relying, instead, on actual market data and trends to inform my clients.
My transaction activity is concentrated in Salt Lake and Davis County, Utah. I have sold properties (both buyer and seller) in most geographic locations within those two counties. My RE/MAX office has offices in Bountiful, Layton and Ogden and I live in Farmington (Davis County). My business breakdown is 75% residential, 20% investment, and 5% commercial. I operate in all price ranges and real estate types (single family detached, condominium, town home, multi-unit, etc). Over 80% of my business is via referral from existing and past clients (best endorsement I can obtain).
Introducing a fresh new look for your Profile.
Click the 'Edit Profile' button below to enter 'Edit Mode' and continue the tour.