DEANNA EARLY - - ( NMLS # 268590 )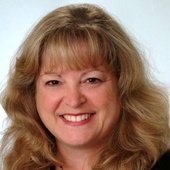 NMLS #268590
Mortgage and Lending
DEANNA EARLY - - ( NMLS # 268590 )
Highest Ranked Mortgage Loan Originator Virginia
Smith Mountain Lake, VA

—

American National Bank & Trust
12930 Booker T. Washington Hwy.
Smith Mountain Lake , Va 24101
---
Nationally Licensed Mortgage Loan Originator (NMLS#268590). My background includes over 35 years of mortgage experience. Let me help you complete a residential mortgage to purchase or refinance.
Get to know DEANNA EARLY - - ( NMLS # 268590 )
   Family and friends are my priorities.   I come from a large family and grew up here in SW Virginia.   I enjoy being of service to others.   As a mortgage loan originator for over 35 years, I provide my clients with home buying education and mortgage financing while keeping their best interests in mind.   I do mortgages that fit each client's plans for the future and find the best mortgage program to match their unique financial situation.
   It is my goal to build trust and respect with my clients by giving them the benefit of my years of mortgage knowledge and experience.   This allows clients to make an informed and educated decision that meets their personal financial goals.
   I have extensive experience with a large number of loan products and services.   Whether a first time home buyer or an experienced buyer trying to refinance an investment property, I look forward to the opportunity to be of assistance to anyone needing a Virginia mortgage.
   Take a minute to browse through my "Virginia Mortgage Blog" to learn more about mortgages and related subjects.   It can make the process less stressful while trying to finance your new home.   Remember, an educated borrower is my best client !
   I can provide credit repair assistance and credit counseling to those who need help qualifying for a home mortgage.   Additionally, I have served on the Board and as an Ambassador with the regional chamber of commerce as part of my service to others in our community.   After all,  I  AM  A  LOCAL !
DEANNA EARLY - - ( NMLS # 268590 )'s Blog Posts
Lending / Financial
–

3 months ago
Lending / Financial
–

14 days ago
Lending / Financial
–

14 days ago
Lending / Financial
–

14 days ago
Certifications
   I do Virginia Residential Mortgages; purchases and refinances.   That's it !   
  I am a Nationally Licensed Mortgage Loan Originator ( NMLS #268590 ) and that's what I do to the best of my ability.   I am constantly training and learning the latest mortgage programs and current regulations to be sure your loan will be correct and appropriate for you.
  I have often been referred to as  "The Virginia Mortgage Expert".
   If I find a better option for you elsewhere, I'll send you there to get the best deal for your unique situation.   I will gladly refer you to one of my many experienced bankers if you need help with banking services.
  I help people and I can help you too !  So; please contact me and let me know what I can do for you at the bank (540) 721-2349 or by email at "earlyd@amnb.com" .
  Thank you.
Awards
*  President's Club
*  Highest Ranked Mortgage Loan Originator in the state of  Virginia
              and ranked in the Top 50 nationally by the ActiveRain real estate site
*  Top Community Reinvestment Act Loan Originator
Skills
  My skills are with all residential mortgage products including conventional and government loan programs.   I have been originating Virginia residential mortgage loans for over 35 years.   Check out my blog at the " Virginia Mortgage Blog " to learn more.   I specialize in FHA, VA, USDA, VHDA, 203K, Jumbo, conventional and other products including construction and lot loans.
  I am also skilled in First Time Home Buyer programs after years of teaching First Time Home Buyer seminars to church and community groups.   Often these buyers can have credit issues so I also provide credit counseling and credit repair assistance to my clients.
Testimonials for DEANNA EARLY - - ( NMLS # 268590 )
A HUGE THANK YOU to Deanna Early for getting my loan approval letter to my Realtor in LESS than 24 hours when the mortgage departments of the credit union that I've been banking with for over 18 years & the Bank that I've been banking with for over 9 years couldn't even call me back in 2 weeks (and still counting).
You're amazing Deanna & I would highly recommend your services to anyone looking for a mortgage.

Blogs or Weblogs are as different as the people that write them. You have good information to share and care that it gets written in an easy to understand format. Excellent.

I just needed to hear your voice, it makes me feel better

You are a "people person" and it shows. I can tell you like what you do.

OK - that makes me feel a lot better - a lot. I really cannot express how thankful I am for you in this process!!!

It's nearly impossible to find well-informed people on this subject, however, you sound like you know what you're talking about in your blog post "Four Possible Reasons To Refinance" at www.DeannaEarly.com. Thanks.

I like the helpful info you provided in your blog "Seven Things Your Agent Should Know About Your Mortgage Approval". I will bookmark your weblog at www.DeannaEarly.com and check again here regularly. I'm quite certain I'll learn more new stuff right here. Best of luck for the next.

You are so right, Deanna Early in your blog post on "8 Questions Your Lender Should Answer About Mortgage Rates" at www.DeannaEarly.com. I went into my bank and asked the person if they were licensed and they told me they were not. I followed your advice and turned around and walked out. I thank you for setting me straight and I will only use a LICENSED mortgage officer for my loan.

Excellent blog you've got here on "First-Time Home Buyer Credit Checklist". It's difficult to find good quality writing like yours at www.DeannaEarly.com these days. I really appreciate people like you ! Take care !!

Thanks for sharing your thoughts about "Calculating The Net Benefit Of A Refinance Transaction" at www.DeannaEarly.com. Regards Deanna Early.
Introducing a fresh new look for your Profile.
Click the 'Edit Profile' button below to enter 'Edit Mode' and continue the tour.