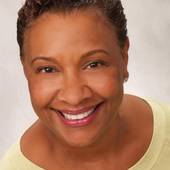 Real Estate Agent
Debbie Soden
Debbie Soden & Team
Thousand Oaks, CA

—

Coldwell Banker Residential Brokerage

Coldwell Banker Real Estate LLC
Coldwell Banker Residential Brokerage 883 S. Westlake Blvd Westlake Village CA 91361
Get to know Debbie Soden
DEBBIE SODEN
As a Real Estate professional, Debbie Soden loves working with California home buyers and sellers. The Conjeo Valley is her home base, including the communities of Westlake Village, Thousand Oaks, Agoura and Oak Park as well as West Los Angeles, Lake Sherwood and North Ranch. Additionally, the Debbie Soden Team does extensive business in the San Fernando Valley, Simi Valley and Ventura County.
 
However, it's the people, rather than the properties that are Debbie's passion. Thirty years of experience in broadcast advertising taught her how to assess and satisfy people's needs. Debbie's advertising days honed her marketing skills which are a great asset in real estate!  She expanded her home sale capabilities by becoming a certified e-Pro with advanced training in social media and technology from the National Association of Realtors.
 
Since 2006, Debbie Soden & Team have been with Coldwell Banker Residential Real Estate in Westlake Village and a member of the CB International President's Circle for top producers.  The team is proficient at working with first-time and seasoned home buyers, sellers and investors, and specializes in foreclosures, short sales and distressed properties. But it is as a Senior Real Estate Specialist (SRES) that Debbie really shines! Retirement and investment properties are a particular area of expertise.
 
Debbie is actively involved in the Conejo Senior Resource Network (CSRN) and the Conejo Valley Association of Realtors. She is also a member of the Greater Conejo Valley Chamber of Commerce where in 2009 she founded Synergy Business Connections, a networking organization. Synergy continues to draw new members who share resources and referrals under Debbie's leadership.
 
Along with community involvement, Debbie loves to spend time with her friends and family and considers herself lucky that her real estate partners includes lifelong friend Denise Rice and daughter Kymm Soden-Thornton. Working with Kymm is especially satisfying for Debbie since it provides extra opportunities to spend time with her grandson!
 
Knowledge of the community, familiarity with technical marketing resources and excellent communication skills give Debbie a rich background on which to rely so she can focus on her favorite part of the job:  building personal relationships with home buyers and sellers.
Debbie Soden's Blog Posts
ActiveRain Community
–

about 8 years ago
ActiveRain Community
–

about 8 years ago
Certifications
Expertise:
Highly skilled in negotiating at all stages of the sales transaction. Customized innovative and comprehensive marketing plans Excellent communications and follow through skills Hands on involvement in the entire escrow process Expert contract writing and administration The latest in online and print marketing techniques
Testimonials for Debbie Soden
Debbie Soden - Zillow.com Client Reviews - 15 reviews attached

04/23/2015

03/29/2015 - gregp316
Bought a Condo home in 2014 for approximately $225K in Thousand Oaks, CA.

Debbie was so attentive to my husband and me when we were looking to buy our first house. We didn't have a lot of money, so we were looking for something very inexpensive. Debbie put in just as much effort for us as I expect she would for a multi-million dollar buyer; we never felt at the bottom of her list because of our price limit. Because of this, we will go back to Debbie when we eventually are looking for a million dollar home ;) I got so used to having Debbie around, that the only bad thing about her getting us our dream condo was that we didn't get to see her regularly anymore!

01/28/2015 - klorleberg
Bought a home in 2013 in Oxnard, CA 93030.
Local knowledge:

Debbie has the knowledge and negotiating skills of a pro. She has the patience of a saint and the perseverance to go with it. Ethical and above board. Bought a townhouse in Oxnard with her expertise and am looking forward to future real estate relationship.

Karen


Sold a Townhouse home in 2013 in Thousand Oaks, CA.

I referred Debbie Soden to a seller who owned a home in Thousand Oaks, CA. but lived in another state and needed an active real estate broker who would put forth effort to sell their home. The house needed some work and I watched Debbie take full control of getting the house in good order to sell. As soon as it was ready she held open house for other realtors and then for the public. She never wasted time and sold that home in a very short period of time. I know the owners of that property were totally satisfied and would rely on her to buy another home when they return to California.
I would recommend Debbie Soden for her, superior skills, integrity and caring attitude. Her reputation throughout the community is exceptional. I am very proud to refer Debbie to anyone who wants a pro-active real estate broker who will get the job done.
Sincerely, Suzanne Sommer

01/22/2015 - kandibar326
Bought a Single Family home in 2014 for approximately $375K in Simi Valley, CA.

My husband and I were first time homebuyers and were very unfamiliar with the process. With no family to help us we were lost until we met Debbie. Initailly she was just showing us a house, however, her warm and friendly demeanor along with her honesty are what drew us to her. We soon asked if she would help us find our home and she was so helpful. She listended to what we were looking for and spent hours with us on weekends looking at dozens of houses. She was always patient and made us feel comfortable taking our time to find the perfect home. She explained the process many times to us and answered all of our questions and concerns. I would highly recommend Debbie to anyone looking to buy or sell a home. She will be by your side through the whole process holding your hand. She's not in it to make a quick buck, she's in it to work with and help others and it shows in her actions. Thanks Debbie for taking such great care of us!

Bought a Single Family home in 2014 in Woodland Hills, Woodland Hills, CA.

Debbie was very helpful, knowledgeable and quick to respond in our process of purchasing a lot for a house.

It was our first time and she helped by filling in the blanks we had for missing information.
Her recommendation for professionals and actions to take made the process fast, easy and smooth.

Showed home in 2014 in Casa Conejo, Newbury Park, CA 91320.

Working with Debbie has been an absolute pleasure! She has been with us every step of the way providing advice and helping us understand the marketplace and the areas that we are looking at. We would highly recommend anyone who is looking for a home to contact Debbie and have an initial conversation with her. You will find, as we did, that some of the stress in looking for a new home just goes away when you work with a professional like Debbie.

01/16/2015 - mgbwave
Bought a Single Family home in 2014 in Agoura Hills, CA.

Debbie's knowledge of real estate is impressive haveing her on your side is your advantage in buying a property in a very competive market. She is our family realtor and in real estate you need the most trustworthy person and is always at your call years later!


Bought a Single Family home in 2010 for approximately $400K in Thousand Oaks, CA.

Debbie was a wonderful agent to work with. She helped us find the perfect house and listened to our every concern and need. She worked with us for over a year and was very positive and patient in every step of the home buying process. She was a joy to work with, and very professional and organized.

09/04/2013 - TylerRayWyman
Helped me rent a Single Family home in Thousand Oaks, CA.

I've had great experiences with Debbie. My girlfriend and I were new to the area, and she did everything she could to make us feel comfortable and secure while searching for a home.

Bought a home in 2014 in Westlake Village, CA 91361.

With a 30year background in residential real estate sales, servicing and finance, I considered myself a difficult client. For nine months we previewed almost every property that hit the market. Debbie Soden gave us her all! I never say this, I believe that Debbie is one of the best Realtors out there!!

08/29/2014 - ashtiani
Sold a Condo home in 2010 in Agoura Hills, CA.

I wanted to sell my current condo and move into a new place. Debbie sold my condo in 2 weeks and helped me find a new place in time to move out of the old place and into the new. From the first moment I felt very comfortable with Debbie and felt that I could trust her. I would use Debbie's services again when the need arises.

Sold a Townhouse home in 2013 for approximately $425K in Thousand Oaks, CA.

We were the tenants in a house where Debbie was retained by the selling owner as the broker. She had no legal obligations to us, but instead of being hands off, dismissive and not taking our interests to heart, she did just the opposite in accommodating us on showings, keeping us advised of the process and treating us as if we were the client. I knew Debbie before the sale, and it make for a moment of awkwardness at the beginning, which immediately disappeared, and although it was a difficult situation for her and for us, I am thankful she was the broker of record. Thanks, Debbie!

08/25/2013 - user1704620
Bought a Single Family home in 2008 for approximately $750K in Oak Park, CA.

During the purchase of our home in Oak Park Debbie not only provided guidance and professional assistance, but also became our friend. I have referred a co-worker to Debbie to assist in his relocation from the east coast. He was very satisfied with her service, knowledge of the market, and attention to detail. She spent a great deal of time helping him search for that special home. We will indeed engage her on our future real estate transactions.

Dennis and Denise Carriero

08/25/2012 - user173234
Showed Single Family home in 2012 in New Milford, CT.

Ms. Soden is a wonderful agent. We live in New Milford, CT and are relocating to the LA area. She has showed my husband numerous houses and won't give up on us until we will find our dream home. She sends us daily reports on houses so we are constantly in touch with what is going on with the market.

Respond to review Share on Facebook Share on Twitter

Sold a Condo home in 2008 in Oak Park, CA.

Debbie sets the bar that every realtor should attain to be! Her networking skills are amazing, and her social media knowledge exceeds everyone else. The personal time & attention she gave to us, made my husband & I feel like we are her only clients!

Debbie listed our home in so many places- MLS, websites, emails, etc. that generated much more interested then we expected. Thanks to her personal heartful style and savvy, we got multiple offers to choose from. She held our hands through the negotiation process,
screened all our applicants, and advised us on the best choice. In the end, we closed at a higher price than we listed.
Debbie is the only realtor we will use in the future - and we recommend her to everyone buying or selling a home!

Introducing a fresh new look for your Profile.
Click the 'Edit Profile' button below to enter 'Edit Mode' and continue the tour.