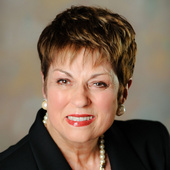 Real Estate Agent
Derenda Grubb
GRI, ABR, CRS
Lake Charles, LA

—

CENTURY 21 Mike D. Bono & Co.'s
Selling homes and real estate in Lake Charles, LA is my specialty. As a former teacher and relocating spouse, assisting relocating families moving to and from Southwest Louisiana is my primary focus.
Get to know Derenda Grubb
First of all, if you are relocating to Lake Charles or anywhere in Southwest Louisiana, feel free to request my relocation packet.If you are ready to look for a home, be sure to request a customized, automated list of homes meeting your parameters. Simply give me a call or request from Derenda.com.
Buyers can search for properties directly from the Southwest Louisiana Association of REALTOR'S Multiple Listing Service (MLS) from my primary real estate website serving the Lake Charles area, Derenda.com or access MLS from here.
Newcomers to Lake Charles and Southwest Louisiana will be pleased with the numerous housing areas!On Derenda.com, I introduce you to many subdivisions in the Lake Charles area.
Within each of the pages below, I also provide MLS area descriptions and price ranges are described within each area:Lake CharlesMoss Bluff SulphurCarlyssWestlakeVintonSCHOOLS IN SOUTHWEST LOUISIANA
Check out the Lake Charles schools and education overview on Derenda.com.

It was designed as a resource for those relocating to the Lake Charles area. I provide some insights from a former teacher's perspective and provide links to the Department of Education as well as links to each school and other resources.

QUALITY OF LIFE IN THE LAKE AREA

The short answer to "How is the quality of life in Lake Charles?" question, is "GREAT!"
It is a rarity that those relocating here do NOT want to leave!
Check out the quality of life section on Derenda.com to learn more about the festivals, family activities, golf, fine dining and more.

My quality of life section includes the link to the Southwest Louisiana Convention and Visitors Bureau for a reason! It is one of the best sources for information in the area.
Looking for photos of Southwest Louisiana? Please take time to enjoy these three photo galleries on Derenda.com:"The Beauty of Southwest Louisiana" "Southwest Louisiana Scenes""Southwest Louisiana Cuisine"
OF INTEREST TO THOSE SELLING A HOME IN THE LAKE CHARLES AERA:
I make sure that my listings stand outon the internet!
Virtual Tours Enhanced listings on Realtor.com No obligation offer for Auto-Notification. I call it "Smart Search." I love for those buying a home in Lake Charles to visit Derenda.com and access MLS/IDX directly from my site. However, "Smart Search" delivers listings to you via e-mail as they are entered in MLS. Four websites with no third party advertising! Derenda.com LakeCharlesHomes.com DerendaGrubb.Point2Agent.com SWLAShowcase.com
SUBDIVISIONS IN SOUTHWEST LOUISIANA
Not long after I began my real estate career, I realized that those moving to the Lake Charles area could benefit by having a central source to learn about our various MLS areas, including their geographical boundaries. From that effort, subdivisions specific to the MLS areas were added. This, of course, is a constant work-in-progress. Below are examples using Southwest Lake Charles, Moss Bluff, and Sulphur as examples.
A partial list of subdivisions in South Lake Charles, Area 30 Area 30 is in Southwest Lake Charles with geographical boundaries as follows:
South of Prien Lake Road to Country Club Road, West of Ryan
A.W. Sale, Acadian Pines, Allen Fontenot, Barbe Woods, Bayou Bend, Bayou Oaks, Bayou Road, Bayouwood, Blackman, Briarwood, Brundrette, Burton, C.O. Noble, Cambridge Court, Chalkley Estates, Charlestown Place, Chateau Estates, Christina Sweeney, Courtyards of University, Holly Hill Estates, Holly Ridge, Idlewilde, Indian Bay, Innwood, Kingspoint, Mrs. Christina Sweeney, Muirfield, Newland, Oak Crest, Oak Point, Oaks at Heyd Place, Paul N. Miller, Pecanwood, Pine Grove Heights, Prien Bluff, Prien Court, Prien Oaks, Prien Pine Bluff, Prien Terre, Prien Vista, Quail Hollow, Riverridge, Rosamond Estates, Sara Place, Sarver, Shadows, Southwest Additon, St. Charles Place, St. Francis Esates, Stephens Place, Still Forest, Still Forest West, Stillwood, Woodcrest University, Woodland Estates
Area 40 is in Southwest Lake Charles with geographical boundares as follows:
South of Country Club Road to Gauthier Road, West of Nelson
Acadian Acres, Autumn Run, Barbe Country Estates, Brigas Acres, Brookfield Estates, Buccanneer Estates, Chosen Valley, Country Pines, Crestview, Deepwoods, Elliot Ridge, Fernwood, Geddings Estates, Graywood, Hidden Oaks, Highland Meadows, Hunter's Grove, Lakeridge, Lake Street Addition, Lakelynn Estates, Narcise Ogeo, Oak Creek, Oak Meadow, Octave Duhon, Pine Hill Acres, Pine Mist, Prairie View, Prien Bluff, Prien Heights, Riverridge, South Calcasieu Estates, Spring Crossing, St. Charles Place, Treasureland, University Place, Westridge Park, Whispering Pines
Moss Bluff Areas and Subdivisions
MLS Area MLS Short Geo Description Used on IDX searches Detailed Geographical Description Subdivisions with at least 5 sales or active listings with list prices in excess of $50,000 per MLS as of Jan. 31, 2006 110 Moss Bluff* East of Hwy 171, north of MLS area 116, including both sides of the West Fork of the Calcasieu River. Beechwood, Deer Run, Emeral Forest, Greenleaf, Greenwood, Indian Ridge, Magnolia Forest, Pine Meadows, Roman Forest, Shadowwoods, Suburban Forest, Terrell Sub, Woodland Hills 120 Moss Bluff* West of Hwy 171 to Holbrook Park, North of the Calcasieu River Alamo, Brackenridge Park, Cypress Lake, Dalcque Estates, Diamond Development, Duplechain, French Settlement, Gardenwood, Gateway Esates, Glenwood, Indian Acres, Indian Bayou, Indian Hills, Indian Ridge, Jamestown, Jensen Pine Acres, Lorraine Pines, Lynnwood Terrace, Midway, Moss Bluff Acres, Moss Bluff Estates, Noah's Acres, North Park, Park Manor, Park View, Pentangeli Square, Pine Bluff Estates, Pine Forest Estates, Pinewood Estates, Piney Hill Heights, Quail Ridge, Southern Belle Estates, Sunrise, Timberline, Victorian Heights, West Pine Ridge, Winding Woods, WKN * Not a Typographical error The MLS Vendor placed identical names for these two areas. When conducting an MLS/IDX search, the areas are listed in numerical order as indicated here.
Sulphur MLS Areas and Subdivisions
MLS areas 70, 75, 80, 101, and 130 are detailed below complete with sudivisions located within each section of Sulphur.
Area 70 Southwest Sulphur I10 North to Hwy 90, Neg Beglis Parkway West to City Limits Briarwood, Doiron Addition, F.G.Lock, Gulfway Terrace, Hunter Acres, J.T.Henning, Kingswood, Pecan Acres, Pecan Grove, Pinecrest, Plantation Estates, Ridgewood, Rosemont, Royal Oaks, Sunnywood, Tanglewood, Villa Maria, Westfield, Wildwood, Woodland Terrace 75 Sulphur 10 South to Cities Service Hwy,Neg Beglis Parkway West to City Limits Carlin and Stine, D. J. Woodward, D.S.Perkins, F.J. Lock, Kimwood, Pecan Acres, Pinecrest, Royal Oaks, Sonnier, Southpark, Tanglewilde, Villa Maria, Westfield, Wildwood, Woodland Terrace 80 Southeast Sulphur Neg Beglis Parkway east to Lake Charles, Old Spanish Trail South to Cities Services Hwy. (note Cities Service Hwy funs both N/S and E/W) Barcelona, Barton Place, Beverly Hills, Cedar Sub, Elmwood, Dogwood, Forest Hills, Forest Park, Gilmar Acres, Glen Taylor Estates, Hollywood, Hollywood Oaks, Indian Hills, Indian Oaks, Lawrence R. Counter, Lebanon, Magnolia Forest, Maplewood, Maplewood Estates, Maplewood Partition, North Forest Hills, Rosepark, Summewood, Sylvan Oaks, Waynewood, Westpoint 101 North of Sulphur North of Old Spanish Trail, East of Lewis St and Hwy 27, West of Houston River Road Audubon Acres, Chalkley Pines, Majestic Pines, Sandy Pines, Timberly Place 130 Carlyss Cities Services Hwy South to Parish Line Bayou Oaks, Bonanza, Evangeline Oaks, Gulfway Terrace, Hickory Ridge, Oak Lake Estates, Oak Leaf Forest, Plantation Estates, Rosemont, Southern Oaks, Spanish Oaks, Trosclair Estates, Vincent Settlement
AS YOU CAN SEE BELOW, I AM COMMITTED TO MY INDUSTRY!
DESIGNATIONS AND EDUCATIONCRS (Certified Residential Specialist) - 2004
GRI (Graduate Realtor Institute) - 1999
ABR (Accredited Buyers Agent) - 1998
Graduate LR Leadership Program - 2004
Certified USAA MoversAdvantage Agent
CRMS (Certified Residential Marketing Specialist)
CCPS (Certified Corporate Property Specialist)
Bachelors Degree in Education from Louisiana Tech University
30 Hours of Graduate Level Classes from Boston University, University of California at Berkeley, and McNeese State University
16 Years in the field of Education
State Association-Louisiana REALTORSPRESIDENT-ELECT, STATE ASSOCIATION. Will serve as President of Louisiana REALTORS in 2011
State Director, Louisiana Association of REALTORS from SWLA Association of REALTORS 2005 - present
Region II Vice President for Louisiana Association of REALTORS - 2008
Marketing and Member Services (Previously Information & Technology) 2000-2007
Executive Committee, 2007-2008
Relocation Workgroup, 2005
Governance Workgroup, 2006 - 2007
Vice Chairman of Marketing & Member Services Team, 2006.
Chairman of Marketing & Member Services Team, 2007 (Member since 2003)
Member of Professional Standards Team 2004-2007
Member of Strategic Planning Team 2005-2008
Vice Chairman of Strategic Planning Team 2007
Chairman of Strategic Planning Team 2008
Grievance Team 2007-2009
Mediation Team 2008
Risk Management Team, 2000-2007
State Legislative Team, 2007
Served on Ethics Hearings for the Louisiana REALTORS Association in 2006
Attended National Association of REALTORS Leadership Conference, Chicago, Aug. 15-17, 2007.
Attended National Association of REALTORS Convention Las Vegas, Nov. 12-16, 2007
Contributor to LARPAC, Personal Contributions and Friends of LA REALTORS yearly

Southwest Louisiana Association of REALTORS
President, Board of Directors - 2008
REALTOR of the YEAR - 2007
Education and Risk Management and Orientation in varying capacities 2000- 2007
Education/Risk Reduction Co-Chair 2005-2007
Strategic Planning Committee for SWLA Board of REALTORS - 2007
Derenda Grubb's Blog Posts
Certifications
AWARDS

Awarded Southwest Louisiana Rookie of the Year Award 1998
CENTURY 21-Bessette Realty, Inc. Rookie of the Year Award 1998
CENTURY 21 Masters Club &/or Ruby/Diamond Level 1999-2004
CENTURY 21 Quality Service Producer Award Eight of Ten Years
CENTURION PRODUCER 2005-2006
REALTOR OF THE YEAR 2007


PROVEN PRODUCTION
Multi-million dollar producer EVERY YEAR in real estate!

CENTURY 21 National Recognition for volume of sales:
2005 & 2006 CENTURION Producer
- 1999 Masters Club
- 2001/2002, 2008, 2010 Ruby Masters
- 2003-2004, 2007, Diamond Masters
- 1999,2001, 2003, 2004-2007, Pinnacle Producor 2008, 2010 Quality Service Producer Award - Highest percentage of clients served evaluated service as "deserving an award" without negative reports.
-
Top Producer for CENTURY 21 Bessette Realty, Inc. from 1999 - Aug. 2011
Sept. 2011 Joined CENTURY 21 Mike D Bono & Co.'s
Introducing a fresh new look for your Profile.
Click the 'Edit Profile' button below to enter 'Edit Mode' and continue the tour.