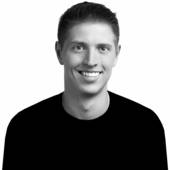 S.0173123
Real Estate Agent
Dan Pitman
Authentic and hardworking Realtor for all prices
Reno, NV

—

Chase International
Your goals matter to me, and I'll work hard to help you reach them.
Get to know Dan Pitman
When working with Dan Pitman, one realizes immediately that no matter what the challenge, Dan will handle it in a forthright and professional manner. He brings a well-rounded business acumen to the real estate business that is backed by years of experience in sales, marketing and customer care. Whether the need is to help his clients buy or sell a home, Dan enjoys the opportunity to blend his home-town knowledge with information that has been carefully refined for each individual. His sincerity, great sense of humor, and dedication to his clients make working with Dan a true pleasure. Dan''s kind-hearted nature also runs deep into his personal life where he and his wife take-in stray animals and often have a house-full until new homes are found. Always one to give 100% – "I will do anything and everything to ensure my clients are satisfied" – Dan is ready to share his many talents with you through Chase International''s Reno office.
Certifications
Certified Negotiation Expert
Awards
Rookie of the Year 2014, Top Rookie Production Q1 & Q2
Skills
I'm quick, clever and hardworking. I don't believe in doing anything part way. If my name is behind it, so are hours of my hard work and whatever I need to invest to make it happen. I care about my clients and take the time to understand their goals. I try my best to teach them the ins and outs of the process to they feel comfortable and in control throughout our transaction. Lastly, if it's important to my client, it's important to me.
Testimonials for Dan Pitman
I've known Dan since he was in grade school. He is the same age as my son and good friends. I knew he was suited for real estate, but I was delighted when I listed my mom's house with him last summer. He researched the market and chose a price which I felt was very win/win. He then masterfully led us through the process of preparing the home for sale. He was very responsive and helpful, doing projects that were not his responsibility. His negotiation and sales expertise was excellent when he got us more than appraisal for the house. I was working out of town and so he made this sale very easy for me and my family. I have had a lot of dealings with real estate agents and he is one of the best.

Dan came highly recommended and did a great job assisting with our purchase. Was extremely punctual. Made good recommendations. Always a fast response time to calls /texts/emails even while on personal leave. Would recommend as an agent in the Reno area.

froggie lvr 101

08/29/2015

We worked with Dan Pitman and Jack Cote as a team. Dan was very honest and thorough in the search and house buying process. We really enjoyed working with Dan and would recommend him to anyone looking to buy a home. Thank you Dan for being so quick on helping us view and find a home! Thank you for being so patient with us in our crazy search (we looked at a lot of houses).

Dan was more than i could expect from an agent! As a first time buyer he made the entire process seem almost effortless! Always responded quickly on any questions i had, and got me the house i wanted even though there were multiple offers. Would strongly recommend to anyone in the market for a house!

I had a great home buying experience, which was no doubt linked to the fact that I was working working with Dan Pitman at Chase International

I've purchased and sold many properties in my life, but Dan has by far been the best! I was looking to buy an investment property in Reno-Sparks area and Dan helped me with that.

To start off, Dan was wonderful with accommodating my busy schedule and helping me find someone to see view various open houses on the 2 weekends when I made the trip to Reno from SF bay. As this was the first Nevada home purchase for me, he and his colleagues explained the purchasing process in great detail. He provided great advice and was always resourceful and available to answer questions.

When it came to making the offer on my new home, Dan helped me make informed decisions - from explaining detailed and often lengthy reports to pointing out items to consider and look out for. He worked around the clock to put together the offer and ended up negotiating various buyer friendly terms in the contract.

Finally, in addition to being a true professional who always kept a positive attitude, Dan was also fun to work with. I would have no hesitation in recommending Dan to anyone looking to buy or sell a home.

kayleene murphy1985

05/13/2015

Dan Pitman helped me buy and sell my home, he was so efficient in every aspect of both processes. When we decided to sell our home, we chose Dan, I don't think we could have found a better Realtor. His negotiation skills got us more than what we were expecting and he had the house sold in about a month! We were so satisfied with Dan that we decided to use him as our realtor for buying. He was extremely patient with us, only showed us exactly what we wanted to see, and would always make himself available to us. When it was time to close on the house there was paperwork that needed to be faxed to the lender, however the faxes were not being received. Dan actually offered to drive to my work, get the papers and drop them off for me! The sellers of our new home did not want to budge on their asking price, which with today's market would be easy to get away with. However, with Dan's excellent negotiating skills he was able to lower the price. He truly goes above his duties as a Realtor. He answered every question we had, and always got back to us quickly. Dan Pitman has mastered selling and buying homes, we will recommend him to all our family and friends as well as use him in the future.

Dan was able to help us find the perfect house. He knew the exact houses to show us, and helped us through the process. We met Dan at an open house, and while that house was not the right one for us he quickly directed us to the house we ended up buying and made the process simple and pain free.

Dan does an incredible job at being intune with his clients. He incorporates his wealth of knowledge into meeting your best needs. He's prompt, easy to contact and extremely efficient and flexible. Dan will go out of his way to get all your questions and concerns answered by a professional who specializes in the area of question. Dan is organized and knows the process and keeps his clients in the loop as each step is completed. He has an excellent working reputation with others within the community which allows for a smooth process of sale. Dan utilizes up-to-date technology, allowing documents to be completed at your own convinence. Dan was a pleasure to work with and a professional I'd highly recommend.

Realtors are all the same, right? WRONG! Every property for sale has some issue impeding a sale. Dan concentrates on the positives, looking for motivations to guide the buyer to move to buy. He seeks out information to learn everything about a property so that he can properly convey the information in a manner that an individual buyer will react to and comprehend. He has a full and comprehensive view of the overall real estate market. He effectively resists sellers' emotional knee jerk reactions to sales inactivity. He provides soothing confidence regarding behind the scenes potentials. Dan was always available to answer questions and keep the seller updated on a timely basis. Dan ran my show. I was the seller and after 2 years of poor choices in realtors, Dan sold my house and settled in less than 120 days. All realtors aren't the same!

Dan Pitman is absolutely amazing!!! My husband and I were on the hunt for our perfect home within our budget(of course, isn't everyone?!), and Dan went out of his way to show us all of the possibilities in the parts of Reno/Sparks that we told him we were interested. He knew out likes and dislikes so it was easy for him to say, "hey guys, you'll love this!" Or "yeahhhh, you probably will hate this place!" Best of all, he was able to put up with us. We are the type of people who know what we want and are quick to criticize. Dan's personality was ideal for us! He wasn't snooty or stuck up, but down to earth and someone I am happy to call realtor as well as a friend.

Thank you, Dan! We are forever grateful. If we choose to do this again, we will come knocking at your door.

Bryan and Leslie Hill
Introducing a fresh new look for your Profile.
Click the 'Edit Profile' button below to enter 'Edit Mode' and continue the tour.