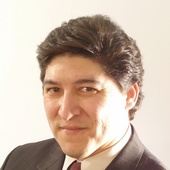 Real Estate Agent
Dan Pizano
San Jose Realtor Real Estate Agent
San Jose, CA

—

Coldwell Banker Los Gatos

Coldwell Banker Real Estate LLC
SAN JOSE REALTOR - In The TOP 5% Coldwell Banker Worldwide. e-PRO Certified. Board Member of HARA, Member of National Association of REALTORS, California Association of REALTORS & Silicon Valley Assoc
Get to know Dan Pizano
REALTOR® IS MORE THAN A REAL ESTATE AGENT
I am a REALTOR® and follow a strict Code of Ethics. I am a member of the National Association of REALTORS® (N.A.R.), California Association of REALTORS® (C.A.R.), and the Silicon Valley Association of REALTORS® (SILVAR).
I sell homes in San Jose, Los Gatos, Campbell, Milpitas, Santa Clara, Sunnyvale, Almaden Valley, Blossom Valley, Willow Glen, and the Cambrian area of San Jose, California.
80/20 RULE
Approximately 80% of what I do is list homes for sellers. I enjoy the marketing and merchandising of a home. Getting it "prepped and ready" for sale is exciting and fun. Approximately 20% of my work is helping buyers find their dream home. I enjoy working with first time homebuyers and walking them through the myriad and complexities of buying a home. I offer seminars for first time homebuyers where we present the various first time buyers proograms such as BMR, CALHFA, and other federally funded County and Government Programs aimed at getting teachers and other first time homebuyers in a home.
26 WEBSITES - 1 eNEWSLETTER - 1 BLOG = SUCCESS
My websites are packed full of information that will assist a San Jose buyer or seller in making an informed decision about buying or selling property in the San Jose Metro area:
A San Jose Real Estate Agent - The 10th largest city in the US and 3rd most populous in California. Helpful real estate advice on short sales, foreclosures, and more.
A Los Gatos Real Estate Agent - Los Gatos real estate specialist, agent information, real estate related site has market updates, listings and more.
Homes For Sale in San Jose CA - San Jose California real estate website that has good information.
Homes For Sale In Santa Clara CA - Santa Clara, California real estate related website with good information for buyers and sellers.
Homes For Sale In Sunnyvale CA - Sunnyvale, California real estate related website with helpful market information, buyer and seller advice and agent, broker, realty info.
Homes For Sale In Campbell - Campbell, California real estate website with agent, realtor, and broker information. Up to date real estate market information.
Homes For Sale In Los Gatos - Search the MLS, Get Los Gatos Listings, Real estate market advice on buying or selling in the town of Los Gatos, California.
Cambrian Homes For Sale - Cambrian Park is an area in San Jose that boasts good schools, parks and safe neighborhoods. Information on buying and selling homes in Cambrian area.
Campbell Real Estate Agents - Real estate website for Campbell, California. Buyer and seller information. Real estate market conditions.
Su Casa San Jose - Spanish and English website dedicated to providing good information for buyers and sellers in today's real estate market.
Cambrian Real Estate Agent - Cambrian Park is an area in San Jose that is a great place to live. Cambrian real estate agents offer good real estate information and advice.
Downtown San Jose Real Estate - Buying and selling in downtown San Jose is a unique and this website offers good advice. Real estate in downtown San Jose.
Homes For Sale In Almaden Valley - Almaden Valley is an area in San Jose that offers top schools, great open areas, parks,recreational activities, and terrific neighborhoods. Real estate advice for buyers and sellers who are interested in buying or selling in Almaden Valley.
Homes For Sale In Cupertino - Buying and selling in Cupertino, California. This website offers good advice for buyers and sellers who are interested in real estate.
Homes For Sale In Saratoga - Saratoga, California is one of the best places to live in the Bay Area. Top notch schools, parks, and one of the original villages with a small downtown. Buying and selling real estate in Saratoga, California.
Homes For Sale In Willow Glen - Willow Glen real estate advice. This area in San Jose offers great schools, parks, and a wonderful downtown area. Buying and selling in Willow Glen.
Milpitas Real Estate Agent - Milpitas is a great place to buy and sell real estate. Home of the Great Mall this shopping center has lots to do and is at the location that used to be the old Ford factory. Buying and selling real estate in Milpitas, California.
Mountain View Real Estate Agent - Mountain View is home of Google and one of the best places to live in the Bay Area. Milpitas real estate advice, buying and selling advice.
Palo Alto Real Estate Agents - Palo Alto is the home of world class Stanford University. This website offers advice on buying and selling in Palo Alto, California.
Daniel Pizano - Daniel Pizano is a Realtor who works the San Jose, California area and the complete Bay Area. If you need to sell your home or buy a home, call Daniel at (408) 460-8401.
http://realtytimes.com/c/DanielPizano
http://sanjoserealestateagent.blogspot.com/
http://www.pizanorealestate.com
http://www.pizanorealestategroup.com
http://www.monteserenorealestateagents.com
http://www.gilroy-real-estate-agent.com
http://www.gilroyrealestateagent.com
http://www.morgan-hill-real-estate-agent.com
DANIEL PIZANO - Thank You for your Interest in Me
My name is Daniel Pizano and I am a Realtor not just a real estate agent in San Jose. As a Realtor I belong to the local real estate board, the state of California Association of Realtors, and the National Association of Realtors. In addition, I subscribe to a strict Code of Ethics and accountability as a Realtor.
As my client, I will keep you abreast of the constantly changing real estate market here in the San Jose area. For the latest news and to receive a market update click here.
I specialize in the Cambrian Park neighborhood community of San Jose, California. I list many houses for sale and I sell them. I won't take on a listing if I know that the price is ridiculous or it won't sell. I work out of the Coldwell Banker Los Gatos office.
My family keeps me balanced and supports my real estate business. I have two sons and a wonderful wife. We have been happily married for over 15 years. My wife and I hope to raise both boys to be respectful gentlemen and know how to treat a lady. Most of all I want my boys to grow up and respect God, their family, their community and their country. My wife and I aspire to always give back to the community through charitable donations and through our church.
I work in the Los Gatos area of Cambrian close to Leigh High School, Noddin Elelmentary, and Union Middle School. These are great schools that I'm proud to say my two boys have gone to or are going to in the Union School District & Campbell Union School District. I support these schools by sponsoring them through my Real Estate Business and my wife's entertainment business. My family is proud to call this area of Cambrian our home. GO LONGHORNS!
Dan Pizano's Blog Posts
Home Selling
–

over 10 years ago
Certifications
As a real estate agent who incorporates the Internet and technology clients appreciate the following:
My websites are well optimized, meaning they are high on the search results in GOOGLE, MSN, and YAHOO I always have homes listed and work with buyers (often making a fast connection that results in a sale) I reply to email quickly I am accessible 24/7 365 Days in the year by email, cell phone, voice mail, text message, and my emergency pager I offer instant neighborhood information (schools, sales data, etc) I offer instant email notification for NEW listings that meet your home search criteria I offer my clients a monthly eNewsletter with the latest mortgage rates, Real Estate news, and my personal articles on topics such as Short Sales, Foreclosures, and the latest Market Flash which explains the state of the real estate market. Electronic Faxes sent to you by Email Advanced software and technology such a PDA, Wireless Laptop, Power Point Listing Presentation
SELLERS - I MAKE YOU MONEY
As your Real Estate Agent, I use technology to make you money. I can save you both money and time. As my client you have more tools available to you that will allow you to sell your home faster and get more exposure and ultimately get the most money for you home. The fact is that 8 out of 10 buyers us the Internet to shop for a home. My 5 websites rank high on all major search engines and I receive thousands of hits per month from buyers looking to buy a home in the Bay Area. Her's The different Ways I Can Make You Money:
I will supply you with a Marketing Calendar that will give you a timeline of "What will occur in the Marketing of Your Home" such as dates and deadlines for: Newspaper Ads, Professional Photographer, Staging Company, Inspections, Open House dates, etc. I will get you serious Exposure through the power of Coldwell Banker (TV, Internet, Newspepers, Magazines) I will get you Exposure through my efforts (Internet, Email Blasts to Agents, Door Knocking, Phone Campaigns, etc) Exposure = Interest = Traffic = Buyers Agents See & Tell = Buyers See & Like = more offers = $HIGHEST OFFER You get all the Bells & Whistles (Online Virtual Tours, Professional Photographer, Full Color Marketing Flyers, etc) I will Negotiate the Highest Possible Price I will keep you out of financial problems with buyers and the state of CA by walking you through the myriad of CA Disclosure Forms I will supply you with an Escrow Schedule so that you can follow along through a chronological chain of events in Escrow such as Buyers and Sellers due dates, turning off utilities, ordering a home warranty, etc.
BUYERS - I SAVE YOU MONEY
As your Real Estate Agent, I use technology to save you money. With the cost of gasoline these days buyers must be very careful not to go overboard and see too many houses. My buyers rely on my expertise and knowledge of the homes and the market to make a move. I preview 30-40 homes per week and know a good deal when it comes on the market. My buyers receive a phone call and quickly make a move. By not working with an agent you are at a serious disadvantage. Homes on the MLS that show an active status sometimes are actually in contract. This can be frustrating and a complete waste of your time (especially when you've taken the time to do a drive-by). My job is to save you time, gas, and money by doing the following:
Providing accurate availability status on a home (Is it really available?) Providing school, neighborhood, association, and other data Providing comparable homes that sold recently (Is really worth what they are asking?) Emailing you inspections and reports on the home in PDF format Researching any leins against the property Assisting you in getting the right loan in your given circumstance (teacher programs, first time buyer programs, CAL-HFA etc) Walking you through the complex 8 page purchase agreement in order to make an offer Negotiating the lowest possible price with the sellers Negotiate a seller's credit that can pay up to 100% of your closing costs (no upfront cash out of your pocket) Explain the many CA disclosure laws that need to be addressed in order to comply with state regulations
The biggest joy for me is handing you the key to your new home. I look forward to helping you buy your dream home.
Daniel Pizano, 408-460-8401
Introducing a fresh new look for your Profile.
Click the 'Edit Profile' button below to enter 'Edit Mode' and continue the tour.