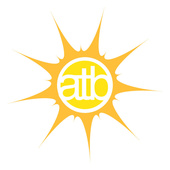 Real Estate Broker/Owner
A Timeshare Broker, Inc
Winter Garden, FL

—

A Timeshare Broker, Inc.
Whether you are buying or selling your timeshare ownership, please contact us. With over 23 years of combined resales experience, we have gathered a vast knowledge of the resale process.
Get to know A Timeshare Broker, Inc

David Patchanian, Lic. Broker 
Mat Greene, Lic. Sales Associate
Julie Brigham, Lic. Sales Associate
Rachel Thompson, Lic. Broker/Associate
David Patchanian, Lic. Florida Real Estate Broker 
"I went to the University of West Florida, where I played baseball and graduated with a BS in Computer Science. I have over 9 years experience in the timeshare industry and 6 within the resale market. I enjoy the resale market because I'm not limited to one or two resorts and can help meet the variety of buyer and seller needs. I truly enjoy helping owners who need to sell their timeshares and I always feel good when I can help a new owner purchase a timeshare. With resales, I know they saved a good amount of money and can enjoy years of affordable vacations."
 Mat Greene, Lic. Florida Real Estate Sales Associate
" Born and raised in Miami Beach Florida, left right after high school to work on board cruise ships for a few years. Then decided to join the U.S.A.F. as a Military Police officer and traveled to a few interesting places as well. Once I left the military I decided to enter the timeshare industry in 1999 and worked for some top developers. I got involved in the resale industry in 2005 and haven't looked back. I still love it to this day because I can customize the products to the right individuals. After all, one size does not fit all when it comes to timeshare. If you have done business with me in the past feel free to contact me for assistance. I will always offer the same high level of customer service and expertise as my timeshare resale family of buyers and sellers have come to expect."
A Timeshare Broker, Inc's Blog Posts
Real Estate Market Trends
–

almost 6 years ago
Real Estate Industry
–

over 6 years ago
ActiveRain Community
–

over 6 years ago
ActiveRain Community
–

over 6 years ago
Certifications
From the DIScussion Forums...   Chic I'm very seriously considering purchasing a resale through a broker called resalesdvc. My broker is Jaki. Does anyone here have past experience with this broker? I would like to hear both negative and positive feedback.   Cmbar We are also considering this broker. I spoke with Kinn, Jaki's son. I felt very confident in them and I know they get great reviews here. I am sure you will get some people who highly recommend them. Good luck!   viperlarsen Jaki and her son have been nothing but great in our experience. Jaki called me 1/1/09 New Years Day, when we made our offer, we got our contracts the next day or so, and on the 16th, and are just waiting for our closing to go through (she said it could take 2 weeks and we sent everything back on the 21st or so). I would recommend her!   Chuck S I have never purchased resale, but I have never seen a complaint about them onn the boards. They are mentioned often as good people to work with.   gk90 Another 2 thumbs up from here. We bought a resale from Jaki and Kinn last year and were very pleased with their service.   KAT4DISNEY Another recommendation for Jaki and Kinn. Terrific communications from them and they keep you up to date. I always heard back from them 7 days a week during our resale (not that I was expecting that much), and usually I heard from them within an hour or two tops. I have nothing negative to say about them and can't recall ever reading anything negative. And from experience I know you won't get this from all resellers.   Buckeye Fan My BIL/SIL used Jaki and Kinn and had a wonderful experience. They can't say enough good things about them. I have been contemplating selling my SSR points and re-purchasing a different UY, and if I do, I will more than likely use them. I spoke with both Jaki and Kinn over the phone, and they seem like wonderful, hard working people.   disneynutz We have used them several times and we will use them in the future. Great people, excellent service.    dandave Kinn knew I was looking, and emailed me one night with the perfect contract that had just fallen through with another buyer. I made my offer, and he set the whole thing up. Paperwork was happening the very next morning. DH had a conversation with Jaki and liked her very much, as well. I'm very satisfied.   Belle & Ariel We used them last August and they were wonderful. They are so efficient that our contract closed a lot quicker that others on here that were submitted for ROFR at the same time. I think some companies sit on paperword a while whereas they call or email you the day each step is reached, getting you closed a couple weeks faster than other companies. They are both wonderful and patiently answered all my dumb newbie questions to guide us to the home resort and point amount that was perfect for us. Congrats on your upcoming purchase!
Introducing a fresh new look for your Profile.
Click the 'Edit Profile' button below to enter 'Edit Mode' and continue the tour.