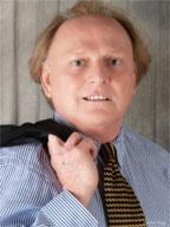 Real Estate Agent
Ed Hughes
Natick Real Estate
Natick, MA

—

Andrew Mitchell & Company
I work in the Natick, Framingham, Ashland, and throughout Boston's Metro West area. My blog is intended to provide useful information concerning home buying and selling.
Get to know Ed Hughes
I was in Hi-Tech for 25 years before entering Real Estate in 2000. In Hi Tech "customer support" was critical. I have brought these excellent skills with me to my Real Estate business. Check out my Testimonials and see what prior customers have said about me.
Since 80% of home buyers and sellers start with the Internet I have made the Internet one of my biggest marketing tools. I use Seach Engine Optimization tools to drive traffic to my web site This benefits both Buyers and Sellers.
Click on the links below to find usefull information anout the communities I serve:
About Natick http://natickma.virtualtownhall.net/Public_Documents/index
About Framingham http://www.chooseframingham.com/index.aspx?NID=4
About Ashland http://www.ashlandmass.com/
Natick Blog http://natick-real-estate.blogspot.com
Metrowest Blog http://efhughes.wordpress.com
Certifications
For Buyers Buying a home is an exciting time in one's life. Making the smart move of choosing a REALTOR® is your first step to ensuring that your new home and community meets your needs. My services and experience range from financial aid to helping you find the home that best suits you and your family. For your convenience, I also provide listings by email. I pride myself on repeat business and hope you'll come to understand why. Check out what previous customers say about me in my Testimonials Page. Did you know the Seller pays all Realtor commisions? Working with a Realtor to buy a house costs you nothing! How I Can Help Before you start looking Closing Costs As Your Agent, I Will: Assure that you see all the properties in the area that meet your criteria. Here is a sample of properties in the area . Click on provide listings by email to see ALL listings in the area. Guide you through the entire home buying process, from finding homes to look at, to getting the best financing. Make sure you don't pay too much for your new home and help you avoid costly mistakes. Answer all of your questions about the local market area, including schools, neighborhoods, the local economy, and more. Before You Start Looking For Your New Home: Check your credit rating. Straighten out any errors before its too late. Determine a comfortable monthly budget for your new purchase, including down payment and monthly payment. Find a loan program that meets your needs and get pre-qualified (preferably pre-approved). Choose a REALTOR® that you trust and who understands your needs. Determine what neighborhood best matches your needs. Identify important features you need your new home to have. Closing Costs to Expect: Lender fees include charges for loan processing, underwriting, preparation and establishing an escrow account. Third-party fees include charges for insurance, title search, and other inspections such as termites. Government fees include deed recording and state & local mortgage taxes. Escrow and interest fees include homeowner's insurance, loan interest, real estate taxes, and occasionally private mortgage insurance. Visit this site http://www.efhughes.com/prequalify.shtml to get current information on what is happening in the mortgage area, what you are qualified for, what is the best program for you and Jessica will be more specific about closing costs. For Sellers Visit this site to get a preliminary value for your home http://www.efhughes.com/hvalue.shtml Selling your home shouldn't be a stressful ordeal. Making the smart move of choosing a REALTOR® is your first step to ensuring that your investment in your home pays off. My services and experience allow you to focus on your move while I manage your home sale from our initial consultation to the closing deal, and beyond. I pride myself on repeat business and hope you'll come to understand why. See what previous customers say about me on my Testimonials Page. Standard Listing Commission is 5%. This is split 50/50 between myself and the Agent who brings a buyer. My primary job is to Market your home. But since I am a REMAX Agent, which is like having my own business, I can negotiate a commission that makes sense for both of us. I will cut my commission .5% if your house sells within 30 days! I will reduce my commission 1% if you also use me to buy your new home! I will reduce my commision 1% if I List and Sell your house, no other agent involved. What I will do for youRecent Home SalesGetting the highest priceClosing Costs As Your Agent, I Will: Complete a Comparative Market Analysis that will compare your home's value to that of your neighbors and other similar homes in your town. Compile a comprehensive Marketing Plan detailing all the efforts I will employ to sell your home, including Internet and local media. Present your home to as many qualified buyers as possible getting your home maximum exposure. This includes partnering with other brokers in the Metro West area. Help you stage your home and generate curb appeal to ensure you get the highest price. My goal is to get one or more offers for your home, work with you to negotiate the best deal then follow through to make sure everything goes smoothly through to Closing. Help you find your next home and answer all of your questions about the local market area, including schools, neighborhoods, the local economy, and more. Getting the Highest Price for Your Home Curb appeal is key and could make a difference whether people stop and take a flyer, or drive right by. Here are a few tips to increase the curb appeal of your home. Staging your home is important. Many buyers will stay in your home longer if it's staged appropriately. I have compiled some ideas to present your home in the most effective manner. Closing Costs to Expect: Title search fees depend on the sales price of the home. Broker's commission is a full-service fee and will cost anywhere between 5% to 7%. Local property transfer tax, country transfer tax, state transfer tax, and state capital gains tax are the charges that you'll pay for the privilege of selling your home. Credit to the buyer of unpaid real estate taxes for the prior or current year are variable and depend on when you close and when your taxes are due. FHA fees and costs are all fees are now negotiable between an FHA buyer and seller. Miscellaneous fees can accrue from correcting problems noticed during the home inspection.
Introducing a fresh new look for your Profile.
Click the 'Edit Profile' button below to enter 'Edit Mode' and continue the tour.