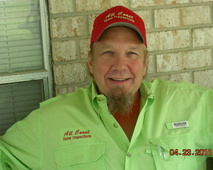 7492
Home Inspector
Lou Wissner
Houston, TX

—

All Coast Inspections
All Coast Inspections is your professional Commercial and Residential Real Estate building Inspection Company. Serving all the greater Houston and Galveston area.
Get to know Lou Wissner
Home inspection became an interest of mine when buying our first house. The inspector did a really poor job, failed to disclose important information and was really dishonest. It was then that I decided to persue the career of being a Professional Home Inspector, as well as a Commercial Building Inspector. I feel it is my job to tell the story that the property is telling, be it good or bad. It is my job and responsibility to be honest and a man of integrity. I have continued with this attitude of service throughout my career, informing them and making suggestions as to needed repairs. 
Licensed Texas Professional Real Estate Inspector (#7492) FHA/HUD inspector (# V762) Previously licensed by the Texas Structural Pest Control Board Qualified FEMA Disaster Inspector (#22555) Certified by Texas Residential Construction Commission(TRCC) Mortage and banking institution draw inspections. Real Estate Inspection Instructor for Alvin Community College Triples yearly continuing education requirements each 
If you are buying a home, new or previously owned. You are about to become that rare individual, an educated and well informed home inspection consumer, confident that you're making the right decision.  It is my desire to provide you with the all the facts. To allow you make an informed decision about your upcoming purchase. I do this by only performing 1 to 2 home inspections a day. This allows me the opportunity to spend as much time as necessary to perform your home inspection. I then provide you with an easy to read computer generated report with lots of digital pictures. Which can be email, faxed or hand delivered normally within 24 hours. 
Home Inspections in Houston-Home Inspection Service in Houston
allcoasthomeinspections.com-Home Inspections in Houston-Home Inspection Service in Houston reports delivered within 24 hours. A home real estate inspection is more than just how pretty the home is. Houston home inspection - Houston home inspector providing the highest quality of Houston home inspection services to all the greater Houston area. We provide detailed and thorough Houston home inspections to include infrared thermal imaging, termite and mold inspections.
Certifications
Your Texas Gulf Coast Home Inspection & Commercial Inspection professional. Providing honest, trustworthy and competent Home and Commercial Building Inspections. Inspecting the best for our customers.Thank you for the opportunity to serve you. My name is Lou Wissner and All Coast Inspections is located in the Texas area. Call us for your Houston area home or commercial inspection.  (713) 494-3721 Professional Real Estate Inspector(# 7492) FHA/HUD inspector(#V868) FEMA Inspector (# 22555) Previous Inspection Instructor with the Alvin Community College Real Estate Inspector program Structural pest control (termite inspection)  trained Proud disabled U.S Army veteran We Provide honest, trustworthy and competent home inspections in the Houston area. home inspector with experience and credentials commercial building inspections performed in a timely manner most convenient for you easy to read computer generated inspection report with digital pictures can be emailed, faxed or hand delivered within 24 hours inspections for: Commercial, Building, Buyers, Sellers, New Homes, 11th month Warranty, Insurability. FEMA Inspector #22555.  I am thorough and detailed. I do only 1 or 2 inspections a day. This allows me the time to do a thorough inspection of your home and take all the time I need. This also means I'm a little more expensive than most of my competitors. You don't want a cheap inspection. As with many other professionals, the more experienced and knowledgeable the professional, the higher the fee. An thorough professional will cost more up front, but save you more than you paid down the road. The cheaper the fees, the cheaper the work. Cheap inspections end up costing you money.Check out the testimonials from my previous clients. I work hard to stay well educated and I'm well equipped with the latest technology. The more I know, the more I find, the more informed you are about the home and the more money you save.The proof is in the report. Beware of how some inspectors will tell you "Don't worry, I'll tell you all the things that are wrong with the home so I don't have to put it all in the report." That's a load of Bull!  This is just their way of getting out of reporting defects. If it's not in the report, you can not re-negotiate and you end up losing money. The Inspection Report is every bit as important as the Inspection itself. The Report reflects the knowledge and professionalism of the Inspector.  The single best method of comparing inspectors is their reports!Look at the report samples of other Inspectors or actual reports from friends and neighbors. (if an inspectors refuses to let you see a sample report, that should send you a warning sign)  Our reports are known to be some of the most thorough and detailed. They're so good, even other Home Inspectors have copied our format and style trying to impress their Clients!I deliberately choose thoroughness, accuracy and service over the hastily thrown together onsite reports others use!They say you can tell a lot about a person by the people they hang out with. We tend to agree. It's simple, professionals belong to professional organizations and earn professional certificates through continued education. We are members and support the following organizations: My business philosophy is simple. I inspect your home as if my own family was going to live in it. You'll learn things about the home you wouldn't find out any other way. I take the time to explain the systems and components of the home to you, answer any questions you may have and I'm available for questions even after you move in. All Coast Home & Commercial Inspections is the professional Residential Home and Commercial Building Inspection Company serving all the greater Houston area including: Aldine, Alief, Alvin, Angleton, Atascocita, Bammel, Bacliff, Barbers Hill, Baytown, Baycliff, Beach City, Bearcreek, Beasley, Bellaire, Brookside Village, Bunker Hill, Champions, Channelview, Cinco Ranch, Clear Creek, ClearLake, Cleveland, Clutch City, Conroe, Crosby, Cut N Shoot, Cypress, Cy-Fair, Danbury, Dayton, Decker Prairie, Deer Park, Dickinson, Dogwood Acres, Downtown, First Colony, Fondren, Fresno, Friendswood, Galena Park, Galveston, Goose Creek, Greenway Plaza, Hedwig, Heights, Hempstead, Hilshire, Hitchcock, Hockley, Houston, Huffman, Huffsmith, Humble, Hunters Creek, Inner Loop,  Jacinto City, Jersey Village, Katy, Kemah, Kingwood, Klein, Kohrville, Lakeland, La Marque, Lake Houston, La Porte, League City, Liberty, Magnolia, Meadows Place, Medical Center, Metro Houston, Mission Bend, Missouri City, Mont Belvieu, Morgans Point, Montgomery, Nasa, Nassau Bay, New Caney, New Territory, North Forest, North Houston, OakHill, Oak Ridge North, Pasadena, Panorama Village, Panther Creek, Patton, Pearland, Pecan Grove, Pinehurst, Piney Point, Plum Grove, Porter, Post Oak, Rayford, Rose Hill, Richmond, Roman Forest, Rosenberg, Rosharon, San Leon, San Jacinto, Satsuma, Seabrook, Sheldon, Shenandoah, Shore Acres, Sorters, South Houston, Southside Place, Splendora, Spring, Spring, Spring Branch, Spring Valley, Stafford, Stagecoach, Sugar Land, Tamina, Taylor Lake Village, Texas City, The Heights, The Woodlands, Tiki Island, Tiki Village, Tomball, Waller, Webster, West University Place, Willis, Woodbranch Village, Brazoria County, Galveston County, Harris County, Montgomery County, Waller County, Walker County,  Fort Bend County, Liberty County. and many other.Houston Area Zip Codes We Serve:77001, 77002, 77003, 77004, 77005, 77006, 77007, 77008, 77009, 77010, 77011, 77012, 77013, 77014, 77015, 77016, 77017, 77018, 77019, 77020, 77021, 77022, 77023, 77024, 77025, 77026, 77027, 77028, 77029, 77030, 77031, 77032, 77033, 77034, 77035, 77036, 77037, 77038, 77039, 77040, 77041, 77042, 77043, 77044, 77045, 77046, 77047, 77048, 77049, 77050, 77051, 77052, 77053, 77054, 77055, 77056, 77057, 77058, 77059, 77060, 77061, 77062, 77063, 77064, 77065, 77066, 77067, 77068, 77069, 77070, 77071, 77072, 77073, 77074, 77075, 77076, 77077, 77078, 77079, 77080, 77081, 77082, 77083, 77084, 77085, 77086, 77087, 77088, 77089, 77090, 77091, 77092, 77093, 77094, 77095, 77096, 77097, 77098, 77099, 77201, 77202, 77203, 77204, 77205, 77206, 77207, 77208, 77209, 77210, 77212, 77213, 77215, 77216, 77217, 77218, 77219, 77220, 77221, 77222, 77223, 77224, 77225, 77226, 77227, 77228, 77229, 77230, 77231, 77233, 77234, 77235, 77236, 77237, 77238, 77240, 77241, 77242, 77243, 77244, 77245, 77248, 77249, 77251, 77252, 77253, 77254, 77255, 77256, 77257, 77258, 77259, 77261, 77262, 77263, 77265, 77266, 77267, 77268, 77269, 77270, 77271, 77272, 77273, 77274, 77275, 77277, 77279, 77280, 77281, 77282, 77284, 77287, 77288, 77289, 77290, 77291, 77292, 77293, 77297, 77298, 77299, 77336, 77338, 77339, 77345, 77346, 77355, 77357, 77362, 77365, 77369, 77372, 77373, 77374, 77375, 77376, 77377, 77379,77386, 77388, 77389, 77396, 77406, 77407, 77417, 77423, 77426, 77429, 77433, 77434, 77441, 77445, 77447, 77449, 77450, 77459, 77484, 77485, 77489, 77491, 77492, 77493, 77494, 77501, 77502, 77503, 77504, 77505, 77506, 77507, 77508, 77520, 77521, 77522, 77523, 77530, 77532, 77535, 77547, 77550, 77551, 77552, 77553, 77554, 77555, 77568, 77571, 77572, 77573, 77574, 77581, 77584, 77562, 77564, 77565, 77571, 77586, 77587, 77590, 77591, 77592, 77598, 78933, 78935, 78950
Testimonials for Lou Wissner
Osiris Rangel
It's Great to hear from you Lou... How Exciting, never thought of going Hiking out there. I Love the Hill Country but am not as adventurous as you. But You know what, that's what keeps you looking Young and Strong, Buddy. I will definitely continue to refer you to Friends and Family, I can see the Passion in behind the Work you provide, it's phenomenal and very detailed. I wish you the Best for 2014 and am Happy to hear that you have already been Blessed with so much Work...God Bless!

Mike Bergeron

"Thank you very much for meeting us out at the house on Saturday, and for getting us this report back so quickly. It was a pleasure doing business with you, and we will gladly refer you to any and everyone we can...especially anyone we know in Central and South America!
Enjoy the seasons of life to come...until our paths meet again, many blessings to you brother!"

Bobby J. Miller III

09/03/2013

Bobby J. Miller III
"We have received the report for our home inspection. Thank-you very much for your assistance for conducting our inspection on such short notice and prompt turnaround with the report. You were very kind and courteous and I really enjoyed that you took the time to inspect our future home very thoroughly and honestly explained each issue you found. Your report was very detailed and easy to read and has helped us greatly both in educating us as first-time home buyers in what repairs and maintenance we will need to perform as well as aiding us in negotiations with the seller. I'll be sure to recommend your service to anyone I know looking to buy a house." Very Respectfully, Bobby J. Miller III

Linda Hammons
"Hello Lou, it was a pleasure meeting you face to face. You have a kind spirit sir. I spoke with the Harris County Inspector and he is suppose to go back out there today for a re-inspection. I am believing God for a clear report this time for sure. I recently spoke with my mother in law and they were finishing up with the electrician and she said it was looking good. We didn't leave the home until about 10 pm. Now that's dedication Thank you for everything and remember I will be telling others to use your service. Honest Agent - 2 Cor. 2:14"

Jonathan Arias

02/07/2013

Jonathan Arias
"Thanks for your follow up with my questions, they helped a lot. Here is how I would describe my experience.
I selected Lou has my home inspector based on a sample inspection report which I found to be very detailed and informative compared to other reports that I have seen. The day of our inspection, Lou was punctual and arrived earlier than our arranged time ready to begin. Lou inspected the house and took digital pictures to help illustrate any deficiencies he found throughout the house. A final walk-through of the house was conducted by Lou to show us all of the deficiencies and potential problems found throughout the house, along with maintenance tips. Lou was knowledgeable and explained the various problems that a homeowner may incur if proper maintenance is neglected. The final report was very detailed and included pictures and recommendations for each deficiency found. Thanks again"
Introducing a fresh new look for your Profile.
Click the 'Edit Profile' button below to enter 'Edit Mode' and continue the tour.