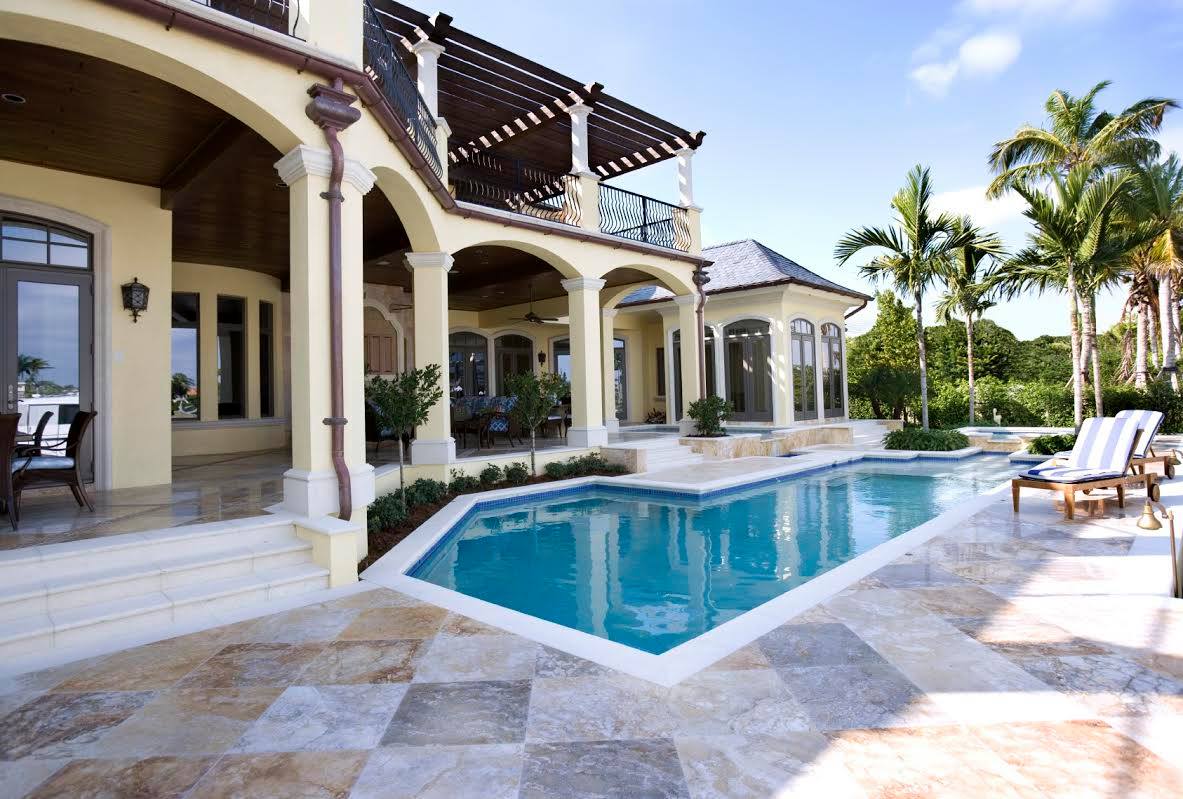 Get to Know Vivian Puls
My name is Vivian Puls and I have been doing real estate business for the last 10 years in Florida.
I love to help people find the right house to call home or investment property that will give them a good return. I have bought and sold 7 homes in my life. I try to understand my client's needs and likes so when we go to the walk trough they are more than happy and exited about the closing and moving in,
I have two kids and I enjoy beautiful family times together with them. I make a point to take some hours a week off out of my really busy schedule to cook together and have nice long dinners and watch a movie.
I would love to help you buy or sell yout home! 
Local Expertise International Reach
Catalino and Matia Camposeco
10/01/2016
Vivian Puls una excelente y profesional agente, una persona muy paciente y comprensiva durante el proceso y siempre dispuesta a contestar mis dudas y preguntas en cualquier momento. He quedado muy satisfecha con su trabajo! A ti que estas buscando alguien confiable y profesional para encontrar lo que buscas, Vivian es la persona indicada! GRACIAS POR TODO VIVIAN PULS Ate: Catalino y Maria Mateo
Fabian Perrone
09/28/2016
Very good in everything! Very recommended. Everything was great! she was very dedicated to find a buyer. She had in charged to empty the house of furniture.
Margaret and Chris
08/17/2016
Excellent service and professionalism by Vivian Puls, she was sincere and helpful from beginning to end. Just the type of person you need when looking for your first home or out of state purcha se. She was flexible with timings and availability when I requested to visit the property at any time during my short stay in Florida hunting for the house. She was always perfectly prepared, organized and gave us her honest view , great advice and all kinds of property info that we asked for, which helped us taking informative decision. She is great negotiator and very knowledgeable detailed professional lady. Vivian has planned every step during inspections and mortgage process till closing, and made all arrangements for us. We could not be happier with Vivian. Cannot recommend highly enough!!!
Adoanez and Ricardo Torres
07/07/2016
Recomendamos a Vivian Puls como excelente agente inmobiliario. Te acompaña durante todo el proceso, desde la búsqueda del inmueble adaptándose y entendiendo tus necesidades hasta el día del cie rre y entrega de las llaves. Siempre dispuesta a contestar tus dudas y preguntas. Excelente profesional. Sin duda alguna volveríamos a trabajar con ella en futuras transacciones inmobiliarias. Gracias por todo. Adianez y Ricardo Torres.Less
Julie MacPherson
05/11/2016
Vivian Puls was very professional and helpful with buying our new home. She is detailed oriented, honest and responsive! I would highly recommend Vivian if you are buying or selling a home.
Marcos and Fiorella
04/12/2016
Hola vivi queriamos agradecerte por tu ayuda tanto para vender como para comprar! Tu servicio es muy recomendable, muy buena tu atencion muy amable y super predispuesta! Mas que agradecidos por tu ayuda. Saluditos...
Kelly Oprzadek
07/14/2015
Thank you Vivian for selling our house so quickly! I couldn't have asked for a better experience! You were very knowledgeable about the Miami market, you made all the best recommendations to get the house ready to sell, and you got our asking price in just a few days! Your commitment to quality, professionalism, and market knowledge really paid off. Thank you again, for such an amazing experience! -Kelly Oprzadek Kelly Oprzadek, Client — July 14, 2015
Enrique Estevez
03/17/2015
Con mi familia teníamos una casa que habíamos comprado para reciclarla y venderla, y le faltaban algunos detalles para terminarla y poder venderla. Consultamos varios realtors de la zona y finalmente la elegimos a Vivian por la seguridad que nos transmitió. Hizo un estudio muy profesional de la zona y de la casa para ponerle un valor de mercado real y la vendimos en 60 días. Nos ayudó a terminar todos los detalles que le faltaban a la casa para ponerla a la venta y durante el closing siempre aportó soluciones para poder concretar la venta. Recomiendo a Vivian por su dedicación, criterio, profesionalismo y conocimiento del mercado como ningún realtor de la zona. No dudo en consultarla y elegirla como realtor para todas las futuras transacciones inmobiliarias. Es un verdadero placer trabajar con ella como profesional y como persona. Enrique Estevez, Client — March 17, 2015
Rosa and Ronnie Shand
03/13/2015
Vivian, We can't express all our gratitude for your outstanding work in finding us a beautiful house in the area we liked so much for so many years. Your professionalism and experience made possible for this transaction to be done even earlier than the closing date agreement. That shows how much you were in top of things, not just talking to the seller's realtor but also by making sure all the paper work were done and corrected and given prompt answers to all our questions. Your objectiveness in the deal made us look into all the positives and the negatives of every move in this transaction, and thanks to that we made the correct decisions. If time comes in the future we will use your services again and again, and we always recommend you to all our friends. Best Regards, Rosa and Ronnie Shand Ronnie and Rosa Shand, Client — March 13, 2015
Mark Oudine
03/03/2015
Vivian has proved to be a dedicated, resourceful realtor, who has successfully provided guidance and services that have allowed my wife and myself to purchase two properties in the Palm Beach area. From our initial inquiries to our eventual closings, she made every effort to facilitate all aspects of the transactions in a timely and professional manner. She has a very good eye for value and desirability and we intent to keep the second propriety for our retirement. This is a testament to how much we like it! While buying property can be both challenging and quite stressful, having Vivian as a realtor was a big plus for us and we are extremely grateful to her for everything she did. We would not hesitate to recommend her to anybody looking to buy property in Florida. Mark , Client — March 3, 2015
Ana Moniz
03/02/2015
Mr. Boetge, Once again it is with great pleasure to let you know of the exceptional quality of service we received from your agent Vivian Puls for our purchase at Via Palm Lakes. Vivian showed a lot of patience during the entire short sale process and guided us through every step. Her professionalism and positive personable manner always invited us to ask any question without feeling like we were bothering her - which we did A LOT. If we decide to enter into another transaction in the Palm Lakes area we will without hesitation call Vivian to help us and we will recommend her to anyone considering doing real estate business in the area. Thank you again Regards, Ana and Humberto Moniz Ana Moniz, Other — March 2, 2015
Adriana Giraldo
02/19/2015
En la busqueda de comprar mi primera casa, preguntando a las personas que estan a mi alrededor encontre a mi realtor la señora Vivian Puls, la llame y de immediato se puso a mi disposicion, orientandome no solo con la compra sino tambien con el prestamo. Siempre buscando para mi en Los lugares que me convenian, y adaptandose favorablemente a Los horarios que yo Tenia disponibles. Aun comprometiendose en peliar el buen precio para mi nueva casa. Luego me ayudo con la inspection de mi casa estando en el lugar para que todo saliera bien para mi. Por todo esto y por la forma tan sencilla y satisfactoria que fue mi experiencia en el camino hacia mi nuevo Hogar de la Mano de Ella la recomiendo ampliamente. Adriana P. Giraldo Nota: compradora satisfecha. Adriana Giraldo, Client — February 19, 2015
Grace Vansluytman
02/19/2015
Thank you! Hi Vivian, I just wanted to thank you for your help in finding the perfect home for our family! If it wasn't for you we would have never even considered looking at this property. We had worked with several other realtors before you and found that none wanted to take the time to help us find what we were looking for like you. We felt as if you had our best interest in mind always and you made the home purchasing process very smooth. I will defiantly keep you in mind for myself and any friends or family buying or selling in the future. Best Regards, Grace VanSluytman Allstate "Agent of the Year" www.allstateagencies.com/ronbradley Grace Vansluytman, Client — February 19, 2015
Adam Doner
02/19/2015
Adam Add to contacts 11/04/14 Flag this message To: Vivian Puls adamdoner37@gmail.com Vivian, I can't say enough good things about the job you did for me and my family.You found us a beautiful home at a reasonable price.You handled the negotiations quickly and efficiently.The inspections and paperwork were done in a timely manner and closing happened without any delay.Absolutely terrific job and would highly recommend you to anyone looking to buy or sell property here in South Florida. Be Well, AD Sent from my iPad Adam Doner, Client — February 19, 2015
Daniel Poulos
02/18/2015
As a local mortgage banker for 25 years I love working with Vivian's clients because I know every aspect of the transaction is going to be handled with the utmost of professionalism and diligence. Danny Poulos, Colleague — February 18, 2015
Gabriel Falco
02/11/2015
Vivian is one of the very best real estate professionals that I have worked with. It is obvious when someone loves what they are doing because it shows in the quality of their work. Vivian treated me like we were doing a multi-million dollar deal even though it was just a seasonal rental. Addressing all of my concerns promptly and professionally I started to recommend Vivan within days of meeting her in person. Gabriel Falco, Client — February 19, 2015