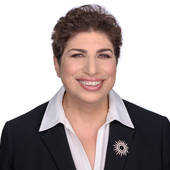 30HA1040502
Real Estate Agent
Fern S. Hamberger
The Fern Hamberger Team
Citi Habitats
387 Park Ave So. 4th Floor
New York , NY 10016
---
Fern Hamberger, Asso RE Broker Corcoran, COOP Condo, Townhouse, Invest Manhattan,Tribeca,West Village,SOHO,Gramercy, Chelsea, MurrayHill, UWS, UES, Midtown, FiDi, Chelsea, Harlem, Brooklyn.
Get to know Fern S. Hamberger
Outstanding customer service and total dedication is what differentiate Fern  Hamberger a licensed real estate Associate broker with Town Residential in New york from other real estate agents and brokers in the brokerage industry. Fern brings to the table the perfect blend of analytical business savvy and negotiation skills gained from time spent with Mergers and acquisitions. Fern enjoy every aspect of being the proud owner of a real estate property. In many cases, she helped her clients redesign their home before and after her clients bought their property. Fern was educated in NYC. She earned her BS in Mathematics/Romance Languages and an MBA in Finance. Fern is an investor by nature. She invests in the New York metropolitan area. She bought and sold properties and helped her clients buy and sell their properties. Fern succeeds because she is very passionate about helping each and every customer find an investment for their future, whether it is a building or a home for a business. Fern  speaks many languages fluently; English, French and Arabic. She also understands Italian and Hebrew. She studied Russian and Spanish. Fern knows that speaking the language is not enough, she also knows how to communicate with different cultures. she traveled the world to many countries: Italy, France, Greece, England, Egypt and Canada and knows and understands the nuances of each. Communicating with all these international people helps fern bringing international buyers to the table.
Customer satisfaction and customer retention is Fern's personal goal. Whether you are a buyer or a seller, Fern will stay focused on your goals until a successful sale is completed. Fern loves the challenge of matching her clients requirements to just the right property, and she can be persistent in her pursuit of their dreams. Whether you are buying or selling, Fern will apply her expertise to your advantage. Sellers get a seasoned marketing professional with an eye for aesthetic presentation. Buyers get an organizational "guru" who can streamline the buying process and aid in visualizing the full potential of any space. Having owned her own residential and commercial properties, she understands the renovation process and is adept at seeing potential in any space when others may overlook.  You may Google Fern Hamberger and learn more about past rentals and sales.
Fern is also a mother of 3 children. She has Two boys who graduated Ivy league schools and one daughter who is still in college. She is married to a New Yorker who is totally crazy about  each and every corner of New York City. fern's charity is the Susan Komen foundation and both Fern and her husband always volunteer for the youth organizations. She is also a member of MCC Manhattan Chambers of Commerce, NAR and Fiabci. Some preferred sites are: Personal:www.google.com www.youtube.com  www.myspace.com  www.myfacebook.com  www.betterlifemedia.com  www.trulia.com  www.business.com www.corcoran.com www.backpage.com  www.ebay.com www.zillow.com
Finance: www.cnnmoney.com  www.kiplinger.com www.investors.com  www.activerain.com  www.plaxo.com
Newspapers: www.nytimes.com www.usatoday.com www.wsj.com www.backpage.com www.usnews.com 
Some Motivational speakers:  Toni Robins, Robert Kiyosaki, Jack Canfield, Dr. Wayne Dyer, Bob Proctor, Les Brown, Michael Beckiwick, Michael Losier
Some Testimonials: " Because of NestQuest perseveerence, we sold our property at a very fair price in a very depressed market. Fern and Michael, both showed us how to accentuate the positive in our space" Monique GreenBlatt.
"I had to do a 1031 exchange, and Fern acted in a timely manner and presented many valuable income producing Mixed Use buildings. My Husband and I were very pleased and will continue to send her referrals." Stan and Shey Uttman
"Fern and her husband showed us as many homes that met with our requirements. We averaged 20 homes a day. It was a job for all of us. When we could not make it to the home, fern went to view it for us and if she liked the home, she would invite us back. Fern acted as our personal assistant and most of all she always carried snacks with her. That made it easy for us to continue searching throughout the day. She did not rest until we found what we wanted. A few times, we thought we lost the deal because of some missing information, however, Fern was there always with the right documents. she never gave up on us. I recommend her and her husband very highly. She's got my referrals for life."  Genie Guttenwood.
"I was a first time buyer when I met Fern. She took me by the hand and explained the purchase process. She introduced me to as many professionals lawyers and mortgage brokers as I wished. She was always prepared with the right answers. And when she did not have the answer to my questions, she researched them and cam back to me. I got my first dream home thanks to her help. And her help did not stop after we closed. She made sure we were comfortable even after we moved to my first home. She is the best!!! She got my vote."  Amie Yengis
"I hired Fern when I put an ad in the NY Times. I interviewed a few people from large firms and small firms, but Fern came across as genuine, ready to roll up her sleeves and do whatever it takes to get the job done. I was not wrong. I moved from Morning Side Heights iin Manhattan and she found me another home in Staten Island. We closed the same day. Until today, I call Fern and ask her a few questions on how I should redecorate my new home, which professional I should use and where to buy accessories for my new home, and she is always very helpful. I found a realtor and a friend. I recommend her and her husband very highly" George wilson 
Area of Expertise: UES, UWS, GRAMERCY, WEST VILLAGE, EAST VILLAGE, MURRAY HILL, MORNINGSIDE HEIGHTS, MIDTOWN, LES, CHELSEA, FINANCIAL DISTRICT, SOHO, TRIBECA, CLINTON, MEATPACKING DISTRICT, NEW CONSTRUCTIONS, NEW DEVELOPMENT, PREWAR, POST WAR, BROWNSTONE, MIXED USE BUILDING, CONDO, CO-OP, CONDOPS, SHORT TERM LEASES, COMMERCIAL LEASES.
Fern S. Hamberger's Blog Posts
ActiveRain Community
–

over 1 year ago
ActiveRain Community
–

about 1 year ago
Real Estate Best Practices
–

about 1 year ago
Certifications
We are a full service real estate firm. We specialize in commercial/residentail property sales. We also can help buyers with their loans. We also work with New development, pre-construction and investors. We are internationally networked and are capable of bringing cash buyers to your property. We  educate both the buyers and the sellers and make them realize that when they buy their own homes, they are buying an investment, the investment can be a condo a coop, a pre-construction or a townhome. We help first time investors decide on the right value of a property. For the investors, we sometimes work with them on the 1031 exchange. Bottom line, a client always gets great return on their investments no matter what properties they buy. When we represent the sellers, we make sure that their properties is well packaged. If we are selling a building, we will point the kind of upside they can get using projected net working income possibly for the next 5 years. On many occasions, we bring with us an architect to show the different possibilities of bringing values to their future investments. Fern Other specialities are Pre-Construction, New Development and High End Rentals for both investors, first time buyers and commercial development sites in the New York Metropolitan area. Because of her corporate experience and language skills, Fern represented clients from Fortune 500 companies to United Nations Diplomats.
Fern Hamberger worked on Wall street, so she has the financial background as well. Her agents are well connected throughout their communities. They are associated with their own churches and their own humanitarian causes so they get to meet many people from a very diverse background. Agents who are associated with NestQuest are also well spoken and can communicate in more than one language. They have the patience and integrity to deal and guide their clients.
As a seller's representative Fern stages homes to accentuate the positive. And for the commercial seller, we accentuate the upside.
Clients' comments:"I thank my lucky stars when Fern took over my listings. I did not know how hard brokers work until I saw Fern in action. She took over my empty loft and staged it to make it look like a warm home and in 30 days, we sold our home to a foreign buyer all cash."  Cheryl
"I thought all brokers do was schedule appointments and show the unit to be sold. When Fern showed me my new pre-construction unit, she was prepared with all the numbers. She brought with her a comparative market analysis and all the marketing material I needed to know in order to purchase the unit. I knew more than one person was interested in the penthouse, however, Fern stayed in contact with management and made sure that I ended with my new home. I was very happy and impressed with her real estate service. I recommended Fern to more than one of my friends."  Ralph
Following are companies Fern worked for : IBM, ATT/ MCI, Laiken & Siegal Actuarial, New York Life Insurance, CBS Network, DTC, Swiss Re-Insurance, Becton Dickinson, Chase Manhattan Bank, J. P. Morgan Investment Management, Inc., First Boston/Credit Swiss, Arthur Anderson Consultant, NYU SCE, PCCC, BCC, PC Quick Training, Rosner Tecnologies, Polygram, Universal Music Group, Vivendi/Universal Studios, ISO, Nest Seekers LLC, Prudential Douglas Elliman, RI Manhattan Realty, NestQuest Inc, Citi Habitats Relo.
Areas of expertise:Commercial/ Residential Sales, Rentals, Short rentals, Staging, Consulting, Relocation locally, nationally and internationally.
TESTIMONIASLS
Fern Hamberger, your service was absolutely delightful. You were by far the best realtor I have ever had and I fully intend to utilize you again when I move. Fern you made a point of being very honest with me about my bargaining position and the apartments I would be able to find in my price range. Asking many questions and gauging my reactions to different apartments, Fern, you took me to only a few places before finding the "perfect" spot.  It was. You had listened to my comments, and then looked for and quickly found the ideal place in my price range and area. I was floored by the apartment when I saw it, and my estimation of your abilities went up exponentially. I will wholeheartedly recommend Fern Hamberger's services to my friends (I have given out your number three times already).

Thanks again for everything Fern.

Best,
Jason Porta
Awards
I earned many awards like ELITE Award, Outstanding Customer Awards, Platinum Awards and Tribeca Awards
for the last few years.   
Skills
I am a certified REBNY member of NYRS (New York Residetial specialty, a CNE (certified negotiator specialist) and a CBR (cretified buyer's representative).   I work with many sellers and i stage their home so it would sell at the best possible sale price and I help buyers select the best possible home that fits their requirements.
Testimonials for Fern S. Hamberger
Yifa and Ido Hacohen Bornstein

07/01/2012

July 1st 2012


Dear Fern,

We cannot thank you enough for all your help with our Manhattan apartment hunt.

Your professional treatment, experience and knowledge helped us feel confident that we are in the right hands and on the right track to find the perfect apartment for us.

You helped us find and secure the sweetest and loveliest apartment, even when we felt all odds were against us - having an impossible timeframe and, as new comers to the US, no credit history.

We will full-heartedly advise LivePerson's HR management to highly recommend you to relocating employees. Knowing that your excellent work will be much appreciated by our co-workers, as it was for us.

Many thanks again,
And the best of wishes
Yifa and Ido Hacohen Bornstein

Introducing a fresh new look for your Profile.
Click the 'Edit Profile' button below to enter 'Edit Mode' and continue the tour.