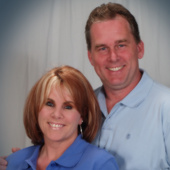 183028
Real Estate Sales Representative
Teresa & Lee Fowler
Connecting Buyers & Sellers
Hillsborough, NC

—

Keller Williams Realty

Keller Williams Realty Inc.
Welcome to the Beautiful Triangle Area, just 3 hrs. to the ocean and 3 to the mountains! Come see the views in Orange and Alamance Counties! ActiveRain.com/fowleradvantage
Get to know Teresa & Lee Fowler
Lee and I work as a team.  Having a great sense of humor and honesty is what makes us who we are. If you are buying or selling a home and need grounded people to help make the experience less stressful, more exciting, and hopefully even fun, you should call us. We know persistence and patience are very important aspects of the entire process. We will help navigate your needs from start to finish safely, efficiently and with care and diligence. We can provide important resources such as home inspectors, attorneys, lenders, and other necessary contacts.
Feel free to contact past and current clients, co-workers, friends and employers of ours to get to know us better.  We have lived in the Triangle area all of our lives.  I grew up in Wake Forest and Lee in Hillsborough.  I have been in real estate for 15 years now, Lee joined the business 8 years ago. We have two wonderful, very energetic and bright 16 and 18 year old young men. Lee is also a local plumbing contractor and has over 20 years experience in the home construction industry. We attend Sunrise Church in Hillsborough. We know we are truly blessed to be living in such a wonderful place as North Carolina.  If you decide to hire us, we will put you first, listen carefully to your needs and give you comfort in knowing we have your back.
Our definition of what a house is:
A house is more than a place to put your feet up and watch TV.  It represents belonging and offers placement in a crowded world.  Have you ever met anyone who didn't at some point ask "Where do you live?".  A home represents or most heartfelt relationships.  It offers a safe haven from storms; it's where we have dinner with our family and a place that offers us privacy.  It holds all of our "stuff"; it's where we entertain our friends and it's where, at the end of the day, we can lock the door and sleep peacefully.  It's where we belong...
Let us help you find your place of belonging or provide the personal touch and service required in the many steps in selling the place where you've held so many memories. 
The Keller Williams Belief System
Win-Win - Or No Deal Integrity - Do the Right Thing Commitment - In All Things Creativity - Ideas Before Results Customers - Always Come First Teamwork - Together Everyone Achieves More Trust - Starts With Honesty Success - Results Through People
Teresa & Lee Fowler's Blog Posts
Local News and Events
–

almost 5 years ago
Local News and Events
–

about 5 years ago
Just for Fun
–

over 5 years ago
Home Selling
–

over 5 years ago
Certifications
Read below about some of our areas of expertise and what they offer such as Chapel Hill, Durham, Hillsborough, Mebane, Graham, etc.
Chapel Hill, NC:  Chapel Hill sits on a lofty hill, shaded by ancient oak and poplar trees. It is home to the University of North Carolina at Chapel Hill, our nation's first state university. Chapel Hill has a variety of cultural attractions, great dining and a lively downtown. It is the largest municipality in Orange County and has been referred to as "the Southern Part Of Heaven". It can best be summarized as having the best of small town living in a unique cosmopolitan environment. Chapel Hill was named after the New Hope Chapel, which stood upon a hill at the crossing of two primary roads. Town lots were auctioned in 1793, when work began on the first building of the university, although it was 1795 before residents occupied any as permanent homes. Today the population of about 50,000 is diverse, consisting of professors, students, business people and retirees from all over the world, not to mention the native Chapel Hillians. Day and night the streets are filled with people enjoying a great variety of shopping, dining and entertainment options. For more information on Chapel Hill visit www.chocvb.org.  As as always your more than welcome to give either one of us a call!
Hillsborough, NC:  Hillsborough is in Orange County and has a sense of place that provides a special destination for any visitor. Whether you need a quick getaway or a long vacation, the communities of Orange County welcome you to share their history and become a part of the experiences they offer. Hillsborough was the scene of many dramatic events prior to the Revolutionary War and during the Civil War. Its downtown historic district features over 100 late 18th and early 19th century homes, churches and buildings, several of which are open to the public. The population of Hillsborough is about 5,700 residents which appreicate the quaintness and friendliness of their small town, but also enjoy its fast, convenient access to other Triangle-area cities via Interstates 85 and 40, which run through or near the town limits. 
Today, Hillsborough encompasses residential neighborhoods, a large historic district and a considerable number of retail and business areas that emphasize antiques and craft shopping. The town prides itself on being as hospitable as it is visually attractive. For more information on Hillsborough visit www.ci.hillsborough.nc.us.  Or give us a call!
Durham, NC:  Durham is a great place to live, work and own a business. The awards and accolades keep pouring in for this beautiful area. Each year, awards for all aspects of living and working in the greater Durham area are given by a variety of sources. The word is out - Durham has it all and is a terrific place to call home. 
Duke University Hospital is located in Durham and has consistenly been named one of the nation's best hospitals, maintaining a sixth-place ranking for five straight years on the U.S. News and World Report list. It has also received a five-star (the highest) rating for coronary bypass surgery. Durham Regional Hospital received the same five-star rating for excellence in women's health from Health Grades Inc. Overall the area is a great, healthy choice when looking for a place to live. Outlook Magazine ranked the Raleigh-Durham/Chapel Hill area as the second-healthiest place to live in America.

It isn't all work in Durham, however. The fun side of life is also receiving national attention. The American Dance Festival was named one of the Southeast's Top 20 Events held in April, May and June by the Southeast Tourism Society, and the Annual Native American Powwow is on the Top 20 list for January, February and March in 2005.

Business is thriving in the City of Durham. The prime location, enviable quality of life, low cost of living and doing business, and a workforce comprised of individuals from a variety of backgrounds make it a great place to own a business.

Companies from around the world have come to Durham to expand their business and join with the startup companies that have always called Durham home. A good mix of large and small businesses with a variety of research and manufacturing bases make the area a sucess. The biotechnology sector in the greater Durham area is also thriving. The North Carolina Biotechnology Center, a non-profit corporation funded by the North Carolina General Assembly, works with biotechnology firms to provide long-term enconomic benefits. The center focusses on assisting biotechnology business development, strengthening the biotechnology capabilities of the state's universities, educating the public about biotechnology, encouraging collaborations among the state's universities, industries and government and strengthening the state's leadership in biotechnology.

The real estate market in Durham is much like the rest of life in this city: full of variety. There are new homes and historical homes, apartments, and twin homes. You can live in the heart of the action downtown or move a bit further out into the suburbs. Choose from homes lining public and private country clubs and golf courses to homes in planned communities. Graceful Southern mansions, contemporary deck houses and everything in between are awaiting the potential home buyer in Durham.  For more information about Durham visit www.durham-nc.com.  Or give us a call!
Mebane, NC:  Mebane, a business center straddling the county line to the west, was founded in 1809 with a post office and became a mill town after the railroad line and a station were built there in 1855. It was incorporated as a city in 1881, the year the former Hickory-White Furniture Company was established.

Today, Mebane is home to more than 30 industrial facilities and has a population of about 7,500 and growing. It is easily accessible to Interstates 85 and 40 and US Highway 70, and offers visitors recreational facilities at the 650-acre Quaker Lake now known as Graham/Mebane Lake to the northwest and the 200-acre Lake Michael Park to the east. Graham/Mebane Lake serves as a raw water source for the cities of Graham and Mebane. The lake supports one of the best catfish populations in the area with the lake record channel catfish (caught in 1985) weighing in at 19 3/4 pounds. The lake consistently produces trophy bass throughout the year with the lake record largemouth weighing in at 12 pounds. Attractions and activities offered at Graham/Mebane Lake are boat or pier fishing, designated bank fishing, tackle loaner program, pleasure boating, sailing, launching ramps, water skiing, seasonal permits, concessions and miscellaneous supplies. Lake Michael Park offers fishing, boating, paddle boats, playground fun, sand volleyball, overnight group camping. The park is open to the public mid-March until the end of October, weather permitting.
Mebane also offers a Christmas Parade, Sports Hall of Fame Gala, Easter festivities, Fall Festival, 4th of July Family Music Festival, annual Dogwood Festival, and live music concerts and dances throughout the year.

Neighborhoods range from modest to elegantly Victorian. Recent planned communities, such as the 650-acre Mill Creek, offer several distinct neighborhoods with homes ranging from no-maintenance villas to single-family detached that nestle around a golf course.  For more information about Mebane visit www.cityofmebane.com.  Or call us!
Wake Forest, NC:  The Town of Wake Forest grew up around the site of Wake Forect College. It got its start in the 1820's when Dr. Calvin Jones sold his 600-acre plantation to North Carolina Baptists to begin an institute that would educate practicing ministers of the church, as well as boys and young men. 
At first, the campus consisted of Dr. Jones' plantation house (which still stands), and two dozen outbuildings. Later, impressive brick buildings and a park-like landscape emerged. Businesses began to spring up on campus to support the needs of students and staff. Lots were later sold by the College to commercial developers. Wake Forest College became a train stop in 1872.

Over time, the Town of Wake Forest developed it own identity and was fully incorporated in 1909. By then, many businesses were being set up to serve customers beyond the college community including a cotton mill, iron founderies, a cotton gin and wood planing mills. Commercial and college growth resulted in the building of many residential neighborhoods, including Faculty Drive(North Main Street) and the Royal Cotton Mill Village, both of which are designated historic districts.

The most dramatic impact on the town occurred in 1956 when the college moved to a new campus in Winston-Salem. The town's economy faced an annual loss of millions of dollars, and many people especially college support staff, lost their jobs.

In time, Wake Forest was successful in enticing new industries and new residents. The campus of Wake Forest College is now home to Southeastern Baptist Theological Seminary, one of the town's largest employers. Today, Wake Forest continues to grow and prosper, with a community focused on maintaing its small-town charm.  For more information about Wake Forest visit www.wakeforestnc.gov.  Or give us a call!
Roxboro, NC:  Whenever Roxboro is mentioned to newcomers, many people think of family farms and small town living. Person County has its own distinct history that makes it unique and special. Person County is located in the Northern Piedmont section of North Carolina. There are several watercourses in the county which include Hyco (3,750 acre lake with a 65-acre park that provides camping, picnicking, boating, fishing, swimming, water skiing and tennis opportunities) and Mayo (85 miles of shoreline, includes more than 2,800 acres of water surrounded by 120 acres of park)lakes, plus the Tar and Flat rivers. Person County also claims two small mountains: Mt. Tirzah and Hagar's Mountain. 
Before the Civil War, Person County was a well-established plantation center. The early farming consisted of tobacco, cotton, corn, wheat, oats, fruits, vegetables, cattle, hogs, and sheep, most of which are still produced today. Person County has seen many changes in the social and economic ways of life, but for years it has offered a well-balanced community ofindustry and agriculture.

Roxboro is home to several famous athletes, including current PGA Senior Jim Thorpe. Perhaps the community's most famous athlete was Baseball Hall-of-Famer Enos Slaughter, who played in the Major Leagues from the 1930s-1950's. For more insights from the past you can visit the Person County Museum of History, located at 309 Main Street. The museum is open Tuesday-Saturday 10-2.

Housing options for residens of Roxboro and Person County are many. From large and small estates to mini farms and typical neighborhoods, from luxurious lake homes to recreational getaways, you can find a house to meet your tastes and needs in Person County. Home prices in Person County can range anywhere between $75,000 for a starter home up to $650,000 for a luxurious lakefront property.

Companies who visit here encounter a unique and refreshing approach to industrial development, and they find that the city and county governments work estremely well together. They have a top-notch existing industry base, very competitive tax rates, a strong public school system, and an excellent community college that provides a continuous flow of technically trained workers for industrial residents.  For more information about Roxboro visit www.visitroxboronc.com.  Or call us!
Graham, NC:  Graham is located in the center of Alamance County. This occurred as a result of the decision to split Orange County. Graham is centered around a courthouse square. Graham is named after previous Governor William A. Graham of Hillsborough. The first town water works and electrical plant were constructed in 1904. In December of 1905 the streets of Graham experienced electricity. Graham has survived many changes while still maintaining the feel of a small, quaint town. The current population is 11,955. The City of Graham is also home to numerous well known industries, fields of hosiery, plastics, electronics, and metal works.

Today Graham is still growing in population and new homes. It offers recreational activities and parks. The newest park in Graham features the original bell from the original courthouse.

Graham's a wonderful place to live if you like small town living and charm. Downtown offers shops, businesses, and even a theater. It truly does have a "Mayberry" feel. For more information about Graham call us or visit www.cityofgraham.com.
Skills
Patience
Trustworthiness
Contract Knowledge
Willingness to Please
Appreciation and Respect
Testimonials for Teresa & Lee Fowler
Steve and Joanne

12/30/2013


""Words cannot express our appreciation for all you have done for us this year! In our search for a new home we gained so very much more by working with the two of you. We consider you both no only our realtors but friends. Your advice and consideration throughout this process was invaluable. By looking at different homes in all areas it helped us to realize what we wanted. We did not settle and you never made us feel like we should.

Memory lane includes the huge basement that a band would love, property near the state gaming fields which would be most unimaginable in hunting season and the large space that once was a garage and functioned as a foyer/work room with major electric outlets. We honestly had fun exploring these properties.

It is a blessing to have been able to use you for the purchase of our new home and the sale of our existing house. We can hardly believe it is over. We are sad for a few reasons but mostly that our contact will be less as we are now settling in. We hope to continue to be able to call you friends and would love to share some relaxing times with you.

We truly feel that you are exceptional real estate professionals. Your expertise, upbeat attitude and honesty made this process very enjoyable. We are pleased to have been able to share the experience with you. It was definitely a win-win for us. 2014 will be new beginnings. Much love and respect, Steve and Joanne"
Introducing a fresh new look for your Profile.
Click the 'Edit Profile' button below to enter 'Edit Mode' and continue the tour.