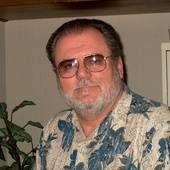 Nachi 16101614
Home Inspector
Royal Goodman
"We Treat You Like a King"
Madera, CA

—

Royalty Home Solutions
2370 West Cleveland Ave
Suite 217
Madera , Ca. 93637
---
Here at Royalty Home Solutions "We Treat You Like a King" If you are interested in repairing and increasing your credit score go to: http://www.RepairYourCredit.WS
Get to know Royal Goodman
  MISSION STATEMENT   
Our company's goal is to serve our customers in our local communities with high quality products and related services.  
We pledge to provide fast, dependable, friendly service in a responsible manner. We will strive to be a good friend and neighbor to all of our customers, and thus our service standard will exceed their expectations. And as a neighbor, we further recognize the importance or supporting and protecting our communities.   
To meet these challenges, we stand committed to continuously develop ourselves today, tomorrow and for the years to come.
Royal Goodman's Blog Posts
Home Buying
–

over 2 years ago
Home Buying
–

over 2 years ago
ActiveRain Community
–

over 2 years ago
Home Buying
–

over 2 years ago
"WHAT REALLY MATTERS IN A HOME INSPECTION"
Certifications
Certified as an InterNACHI-Certified Home Inspector NACHI 16101614
Credit Repair Consultant
Certified InterNACHI Standards of Practice
Certified InterNACHI Structural Issues for Homes
Certified InterNACHI Code of Ethics for Homes
Certified InterNACHI Deck Inspections
Certified InterNACHI Safe Practices 
Certified InterNACHI Roof Inspections
Certified InterNACHI Mold Inspector
Certified InterNACHI Indoor Air Quality
Certified by the ICA (Inspecton Certificaton Associates)  Certification No 3511
Professional Real Estate Inspection Certification Program in Residential and Commercial Properties
Awards
Current Service Officer at Veterans Administration California Health Care System Fresno 
Current District Service Officer of Veterans of Foreign Wars (VFW)
Current Member of Rifle Squad at Veterans of Foreign Wars (VFW)
Current Volunteer at Veterans Administration California Health Care System Fresno
Past District Distinguished Lieutenant Governor Optimist International
Past Distinguished President Optimist International
Past Childhood Cancer Campaign Commitee Chairman
Past President Optimist Club of Madera
Patriot Guard Riders (PGR) Member
Skills
Buying a home? The process can be stressful.  A home inspection is supposed to give you peace of mind, but often has the opposite effect.  You will be asked to absorb a lot of information in a short time.  This often includes a written report, a checklist, photographs, environmental reports, and what the inspector himself says during the inspection.  All this, combined with the seller's disclosure and what you notice yourself, makes the experience even more overwhelming.  What should you do?
Relax.  Most of your inspection will be maintenance recommendations, life expectancies for various systems and components, and minor imperfections. These are useful to know about.  However, the issues that really matter will fall into four categories:
Major defects.  An example of this would be a structural failure;
Things that lead to major defects, such as a small roof-flashing leak, for example;
Things that may hinder your ability to finance, legally occupy, or insure the home; and
Safety hazards, such as an exposed, live buss bar at the electrical panel.
Anything in these categories should be addressed.  Often, a serious problem can be corrected inexpensively to protect both life and property (especially in categories 2 and 4).
Most sellers are honest and are often surprised to learn of defects uncovered during an inspection.  Realize that sellers are under no obligation to repair everything mentioned in the report.  No home is perfect.  Keep things in perspective.  Do not kill your deal over things that do not matter.  It is inappropriate to demand that a seller address deferred maintenance, conditions already listed on the seller's disclosure, or nit-picky items.
Testimonials for Royal Goodman
Vinent from Madera Ca

11/08/2017

I thought Royal did a marvelous job in repairing my credit score. He not only increased my score, but he fixed me up with a great Mortgage Loan Officer, then he had me talk to a Realtor. Before he even started any of that, he got me my Certificate of Eligibility from the VA. He did not give up on me and did not take him long to get me score up. If you want someone you can trust, call Royal from Royalty Home Solutions. You will not be sorry.

Margaret from Winton Ca

10/16/2017

Royal, you will always be in my thoughts and prayers. You really helped me out by Inspecting my house before I moved in and was able to negotiate with the seller to repair some things. You got my credit score up before I even applied for the house. Thank you and I will be telling my family and friends about you.

Tim from Caruthers Ca

09/18/2017

It was the easiest process that I have ever done. Royalty Home Solutions got my credit score up, got me in contact with a Loan Officer, then a Realtor, then inspected my house. What a power team Royal has. Again, thank you from the bottom of my heart.

Christina from Visalia Ca

10/09/2016

You know. I rarely write a blog or anything like this. However, when I got an inspection from Royalty Home Solutions I had to. They were prompt, courteous, competitive and very professional. They found things that would have cost me a lot in the future and gave me a very good report. Use them and you won't be sorry.

Patti from Merced Ca

10/02/2016

I really appreciated Royal and his company for coming out on such a short notice and inspecting my property. Due to his fast service and delivering such a complete and easy to read report, he was able to find some imperfections in the property that really helped me with the purchase of my home. Royal, thanks again. I will let everybody I know about your company and the professionalism that you showed. Patty

Karen from Merced Ca

06/22/2008

 "I would like to thank Royal Goodman for all of his hard work on my loan. He had quite the challenge with my credit being as low as it was. He was very warm and compassionate about my personal situation. I came in for my appointment and lets just say my organizational filing is very lacking. Not to mention that the only time I was able to meet him was 6:00 a.m. I have a very tight schedule. He greeted me with a hot cup of coffee and a smile. He was so patient and compassionate with me. They also hand delivered a wonderful gift basket full of goodies. I asked him for a stack of flyers and a stack of business cards so I can distribute them at my work as there are over 1500 employees where I work. His bedside manner was extraordinary and I would recommend them to anyone. I will never go to anyone else again. I refer all my friends and family to them. He has helped one of my friends already. Her credit situation was almost as bad as mine. I cannot say enough about these wonderful people."  

Great job, Joyce from Merced Ca

06/10/2008

"These people are great. They have really helped me out when nobody else would talk to me about my loan. I had credit concerns and Royal dove in to help me with that first. Then he would update on the progress of the loan a few times each week. All I can say is, TRY THEM. You will not be sorry. Thanks again to Royal Goodman. I now have more people that I can really call caring people that have a great interest in other people."

Your new friend Betty from Merced Ca

05/20/2008

"I could not believe it when I heard about them from my Brother-In-Law. They are the real deal. I was upside down with my credit cards. I was living paycheck to paycheck. Royal was able to refinance my house, save me $300.00 a month and pay off all of my credit cards which amounted to over $65,000.00. Bless you guys. You are in my prayers and my thoughts always. I am going to let the entire town of Merced California know about you and everyone that I talk to. Thanks for being so kind and great listeners. You have saved me alot of money and stress. Have a blessed day and keep up the good work."

Sherri from Modesto Ca

05/12/2008

"I was turned down elsewhere for a refinance. Since it was only for $155,000.00, it was hard to get someone to listen. When I found you, I thought "One more time." Well, the thought was good. You went to bat for me even with a credit score of 510. You even told me that you would help me get me credit score higher after the loan. Anyway, I am writing you to let everybody know how much you helped me. You got me out of a bad loan, paid off some bills, got me some money to put in the house, and saved me a little bit each month on the house payments. Thanks for sticking with me and getting it done. You have a new friend. I will be calling you with more refinances soon. Until we talk again, have a good day."

Julie from Mendota Ca

05/02/2008

"Wow. He said that he could do certain things and he did. It took longer than normal, but he was still able to do it. I think that he is the master of "Follow UP." Thanks guys. I will call you first on any kind of transaction."
Introducing a fresh new look for your Profile.
Click the 'Edit Profile' button below to enter 'Edit Mode' and continue the tour.