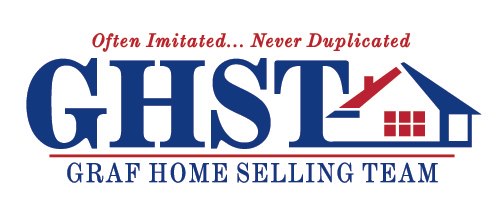 Get to Know Graf Home Selling Team ***
Founders have a combined total of over 28 years of Real Estate experience in the Cedar Rapids Metropolitan Area. Launched as an independent brokerage in February of 2012, Mike and Teri are endorsed by Barbara Corcoran with Shark Tank and were recognized as team #152 in the United States by the Wall Street Journal in 2015. 
The Graf Home Selling Team has a team of agents always on duty to respond to your real estate needs. Specializing in residential, commercial, multi-family, farm, 1031 exchange and luxury homes.  As property investors ourselves, we take pride in helping you find the best home at the best price.  
Representing buyers and sellers in obtaining the most value for their money, the shortest market time possible, and creating the best deal possible for both parties.  Separating conflict of interest by offering Listing partners that just deal with listings, and Buyer Specialists  that just deal with buyers, you never have to worry about your needs being protected.  GHST & Associates offers the areas most aggressive Guaranteed Sale program, if your home isn't sold in 120 days, we buy it for cash.  Now restrictions apply, but we aren't afraid to put our commission on the line for you.  Contact us today.  319-491-0000
Mike Graf, Co-Founder, Broker
Teri Graf, Co-Founder, Realtor
1190 Twixt Town Road Ne
Cedar Rapids, Iowa 52402
319.491.0000
Licensed Brokerage in Iowa
From Zillow...
12/08/2015
Profile picture for Graf Home Selling Team Graf Home Selling Team Premier AgentTeam (122 reviews) 216 Recent Sales (last 12 months) Contact Write review Share Edit profile Real Estate Professional (20 years experience) Specialties: Buyer's Agent, Listing Agent, Relocation, Consulting When you hire the Graf Home Selling Team you get an entire Team of Professionals to help guide you through the Home Buying or Home Selling process!! We are endorsed by Barbara Corcoran from Shark Tank, Glenn Beck Radio and were voted team 154 out of 1000 by the Wall Street Journal in 2015. Offering the areas most aggressive Guaranteed Sale program, if we can''t sell your home in 120 days, we''ll buy it for cash.* Now, restrictions apply, but why not trust your home sale with agents that are willing to risk their commission for you?!! Offering Buyer''s agents and Listing Specialists, you never have to worry if your needs are being protected. Buyer''s agents just work with buyers, ensuring a greater knowledge of the housing market. Listing agents just work will sellers, ensuring a faster list to pending sale time frame. Our current days on the market from list to sale was 29 as per the Board of Realtors, Jan 1st to July 31st, 2015. Highly likely to recommend 12/08/2015 - i3ui3i3a89 Bought a Single Family home in 2015 for approximately $125K in Cedar Rapids, IA. Primary point of contact: nick martin Local knowledge: Process expertise: Responsiveness: Negotiation skills: It was a pleasure working with nick Martin from the Graf home selling team. Was very professional and courteous. I would recommend nick to any one looking for a house. I would use nick again when I decide to look for a new house. He did not rush us when looking at houses he made it feel like he wasn't on a time schedule and would let us really look around the houses he had picked to look at for the day. I'm sure we were a pain sometimes but he showed he was really there to help find a house we liked and wasn't just pushing us to buy a house quick. Again I would recommend nick Martin to any one looking to buy a house. Thanks Graf home selling team and thanks to nick for helping us find a house we liked.
- Name not given
04/18/2012
"I had 60 days to sell my home short sale..." "So Teri tells me she's a CDPE whatever that is, but basically it means she can negotiate faster with banks than the normal agent due to special training. I'd say so. I have to be moved before August 1st and I'm happy to say my short sale was approved 5 days ago after being submitted for only 12 days. Most short sales take 30-60 days I'm told. I'm moving on with life and I couldn't be more grateful."
Cory and Jill, Urbana
03/09/2012
"Scott sold our urbana home in 10 days" "We had heard over and over on the news how slow the market was, but Scott assured us if we were priced right we would sell....but we didn't expect in 10 days! Who knew. Thanks Scott!"
format_quote
Endorsed by Barbara Corcoran from Shark Tank and ranked team #152 of 1000 in the United States by the 2015 Wall Street Journal.