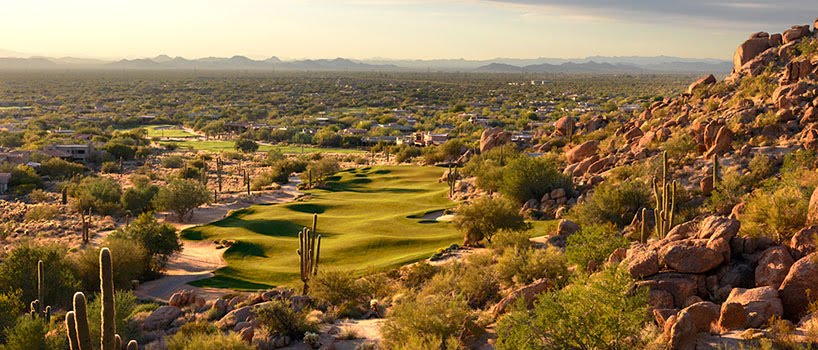 Get to Know Greg Mona
I professionally and very effectively assist both sellers and buyers in the metro-Phoenix area with the sale or purchase of a home utilizing my extensive knowledge of and experience with the local real estate markets. 
One of my strengths is I don't just "hear" what my clients say and want, but I actually "listen" to them. I like to keep things light and upbeat, but do not tolerate nonsense. Our main job is to serve our clients in their best interests across the board, and that is what I strive to do. The purchase and/or sale of a home is one of the biggest decisions one is faced with in their life, and it should be handled accordingly.
As a Seniors Real Estate Specialist® (SRES®) I have received extensive education on topics such as; tax laws, probate, estate planning, and equity conversion strategies, to name a few. As a "baby boomer" myself, I understand the real estate-related needs of our aging population. My team of experts and I are here to serve you in whatever capacity you'd need.
I am also an active participant in many local causes, boards and committees.
On the personal side, I enjoy a long list of activities (when I can find the time to do them!) which include: Golf, fishing, boating/kayaking, hiking, biking, camping, and gardening, among others. I also love to travel when possible.  I am a big "foodie", and enjoy cooking and trying out new recipes and restaurants, both here at home and wherever I may visit.
I am very active on LinkedIn, Facebook, and Instagram, so please check me out there as well!
Certifications
· Seniors Real Estate Specialist (SRES)
· Short Sale and Foreclosure Resource (SFR)
· Certified Short Sale Negotiator (CSSN)
· Real Estate Special Commissioner (RESC) for Maricopa County Family Court
Affiliations:
· National Association of REALTORS (NAR)
· Arizona Association of REALTORS (AAR)
· Scottsdale Area Association of REALTORS (SAAR)
. Scottsdale Ranch Community Association (SRCA) Board of Directors - Vice President (2021-current)
· SRCA Lake Committee Chair (2011- current)
· SRCA Broker Tour (2016 - current)
. SRCA Social Committee (2021 - current)
. SRCA Communications Committee (2021 - current)
. Scottsdale Area Association of Realtors Leadership Academy Class 25 Graduate (2022)
· Scottsdale Area Chamber of Commerce Ambassador (2014 - 2018)
· City of Scottsdale Board of Adjustment Board Member (2016 - 2018)
Skills
Negotiations, buyer and seller representative, distressed properties, luxury properties, golf properties, waterfront properties, relocations, investment properties, commercial/office sales and leases, veteran assistance, vacant land. Accountability Coach/Mentor to fellow real estate agents
Jane & David B
05/25/2020
I just wanted to write you a personal note from David and I saying "Thank You"! To us, you were an angel sent from God who never gave up and really cared! We appreciate your hard work and your "get it done" attitude. These were some tough months for us, and to have you on our side working to sell the house meant so much and gave us some peace. Thank you again for everything! We will definitely refer our friends to you!
Jeff T
11/13/2019
Thank you so much in helping me find the right buyer for my house for the fair price. It's rare to find someone who has the patience to work with you when you are selling your house. My whole livelihood was tied up in this home. A lot of pressure on me was eased because of you taking the time to explain all facets of selling a home. Thanks again. I've been recommending your company to everyone I knew in AZ because of great people like you!
Alexis T
03/26/2019
Greg helped me market and sell a house in Pima County through Faira's service. He was unfailing helpful, responsive and accurate in his advice. There were 5 offers in the first 48 hours. Greg guided me through the process of a bidding war and the house sold on the second evening for several thousand dollars above the listing price. He was available much later than office hours and encouraged me throughout the entire transaction. There were small glitches and he gave me good advice, quickly, each time one arose. He is experienced and knowledgeable in all aspects of selling a house. He listened and responded - not everyone can/will listen. He went above and beyond what he had to do, because that's the kind of guy he is. Thanks, Greg. You are a true professional.
Dan H
11/22/2018
Greg was simply fantastic! Not only did he help us sell our home in Gilbert and buy our incredible new home in Scottsdale (at a ridiculously great price), but he also stepped in for our property manager who was completely inept to help transition our tenant out of our Gilbert home prior to sale. Greg is incredibly knowledgeable about the Phoenix real estate market and was invaluable in assisting us in settling in the right area considering all of our wants/needs for a new home. He was always available and accommodating for showings and our myriad of questions. The guys works tirelessly and we always felt he had our best interests at heart. We aren't the easiest clients, but he never let on that we we're probably driving him nuts, ha. He communicated every step of the process and we we're never left waiting for answers or updates. He's a really nice, smart and professional agent. We look forward to working with him again as we look into some investment properties in the near future. Thanks Greg, we LOVE our new house!
Vijay R
04/23/2018
Greg is by far the most professional and knowledgeable real estate professional we have come across. Selling (or buying) a house can be a stressful and exhausting experience, but thanks to Greg (and Jeannine) selling our house was a fast, smooth and worry-free experience. We had relocated to the other side of the country and Greg went out of his way to ensure that everything was taken care of in our absence. He was upfront and kept our interest at the forefront of the entire sale process. Having known Greg and Jeannine for almost 10 years now, we would highly recommend the Mona Team to anyone who wants an honest real estate professional on their side.
Mark D
06/22/2017
Greg is extremely thorough and handled the entire transaction superbly. Not only did Greg go above and beyond but he also has helped me to deal with repairs that the house needed so I did not have to worry about taking the time to do that
Steve and Mary Jo F
05/06/2017
Greg was outstanding to work with. He understood our needs and he was responsive to all of our requests. Greg went over and above and made sure that all of the documents were executed in a timely manner in order to facilitate our sale and our purchase of a new home.
Karen H
01/31/2017
Concierge Service at its finest! Greg epitomizes unparalleled professionalism and customer service. Upon listing my home I interviewed 3 very reputable RE Agents, and in the first few minutes of meeting with Greg, and his wife and team member Jeannine, I had found the best team. Not only do Greg and Jeannine have access to all the technology to market and manage the sale of your home, but they have a wealth of top notch resources. They helped me stage my home-saving me the expense of hiring an outside company. When I needed repairs after my Home Inspection, Greg provided referrals of service providers, coordinated all of the appointments-even meeting the service providers at my home. Who does that? Greg! He was up to the minute, around the clock accessible, through phone calls, texts, or emails. I was always in the know regarding the status of my home sale. I received online documents in a timely manner with detailed explanations of the information included. As you can see, I can't speak highly enough about Greg. He made a challenging transaction seamless. Greg has sold numerous homes for my family members-and I had heard how he had provided over the top service-but I had to experience it to believe it. To boot-Greg is an approachable, honest and positive gentleman-a bonus when you are entrusting him with one of your biggest investments! No need for 3 other interviews with this agent-start and end with Greg!
Stephanie L
10/07/2016
Greg really went the extra mile in finding our home in Scottsdale. We saw a home we wanted to put an offer on, but decided to wait until we returned from Ireland. Unfortunately, the owner took the home off the market. We were really disappointed. Greg researched several avenues, and found her! We just closed last week. We are thrilled with our new home. Thank you Greg!
Sean and Indie L
07/22/2016
Greg was a fantastic, personable agent that was extremely knowledgeable and respectful throughout the buying experience. He really took time to be prompt, and would respond to every question we asked with detailed answers (which, as first time buyers, we highly appreciated!!) He worked quickly to help us secure our 'dream' home, and was even able to help connect us with different lender options to explore every possibility available to us. We were impressed with how easy he made the process, and how everything went so well with his assistance. We are so excited to be homeowners, and are thankful to have worked with Greg. We will certainly be calling him should we ever need any buying or selling aid in the future!
Jim S
10/11/2015
The Mona team are outstanding and great at their job. They understand the market, the neighborhood, and stage homes for sale for maximum sale price. The listing information and pictures they present are second to none.
Lily and Chris B
04/15/2015
Having moved to Arizona in June of 2014 we decided to rent so that we could take our time to get acclimated to our new hometown and jobs. I personally met at least 50 realtors in the Valley just within the first few months of living in Arizona. I met Greg Mona through the Scottsdale Chamber where we were both Ambassadors. Right away he has a low key yet professional demeanor. I told him that we did not have a realtor and were not looking at the time for homes but that I would keep him in mind when we were ready. Over the next few months we remained in touch and he would periodically check in to see if we were ready to start looking yet. When we were finally ready we asked Greg to send us a few listings based on the criteria we were looking for. He was always prompt with getting those properties sent over to us as well as precise. No homes were sent that were over our budget so we did not have unnecessary listings to sift through which we greatly appreciated. Greg is an amazing listener and he listens with empathy and tact. This comes in very handy when dealing with husbands and wives who may not always agree on house hunting adventures! He has many years of experience in the Valley along with his wife and partner Jeannine. Greg was wonderful throughout the entire process and did everything from helping us get connected with several lenders to helping us find a contractor to do some remodeling to the home before we move in. Greg is a class act and one of the kindness most ethical people I have ever met. He was always concerned that we were informed with everything throughout the entire process and was always quick to respond to email, calls and texts. I would highly recommend Greg for any and all of your house hunting needs! We found a beautiful house that is going to be our dream home that we have always wanted. Thank you Greg for all you did to help make our dream a reality!
Gail and Jonathan S
02/04/2014
Dear Greg, Thank you for your assistance with our recent home purchase. There were a number of issues that arose with the seller while in escrow and you assisted admirably. You were very knowledgeable on a number of issues. We have bought and sold a number of homes. By far, you have been the best agent that we have worked with. We felt that you fully supported us and were our advocate during the process. We will definitely use your services again when we buy or sell our next house. In addition, we would wholeheartedly recommend you to anyone in need of a real estate agent. Thanks again.
Tina D
11/27/2013
Greg is extremely professional, timely, and respectful of his client's needs. Selling a home requires careful coordination and focused attention to details, which can be the difference in a buyer considering a property or walking away uninterested. Greg brings strong project management skills and a high level of personal and professional integrity to the real estate transaction process -- rare qualities that give the customer great confidence and piece of mind! Thanks Greg!
Al F
11/22/2013
Outstanding and extremely professional. Excellent knowledge of the area we lived in. The best of best.
Lisa M
02/05/2013
We recommend Jeannine and Greg Mona with the highest possible recognition. They are the "Top Gun" Realtor team. Meticulous attention to detail, genuine expertise and skill to take care of every aspect of marketing and selling your home. My family was kept in the loop every step of the way. Whether you're doing a local, in-town sell....or long-distance (I live in New Jersey!) Jeannine and Greg were only an email away. Thank you for your exemplary expertise, professionalism, and thoroughness Jeannine and Greg! If I could, I'd buy my next home from you both too!
Lori and Wes P
01/11/2013
Dear Jeannine and Greg: We want to thank you so much for all of your advice, marketing and hard work in the sale of our home. You got it sold the first day on the market! Wow, record time! We can't thank you enough for your: • Home staging implementations • Coordination of perfectly lighted photography (this was so eye catching and instrumental to your marketing our home) • Coordinating the small (but time consuming for you) repairs to expedite closing after the home inspection • Locating and transporting packing boxes to us • To even finding Wes a gorgeous yet reasonable place to stay for his last month in Scottsdale • Responsiveness was extraordinary not only to us, but to everyone involved in this transaction • Overall professionalism We have enjoyed our relationship with both of you. If ever in [our area], we would love to have you as our guests.
Greg M
12/10/2012
Dear Greg and Jeannine, I wanted to take this time and thank you very much for handling the sale of our home. We were very pleased the way you handled the situation, given it was not a planned move and a difficult time for us to have to sell. You both went above and beyond to ensure the sensitivity and care was taken to make this a pleasant as possible. Well beyond what I expected. The choice to continue with you after you assisted with our purchase of the home was the best one made. If anyone would ever be on the fence on choosing a realtor, please direct them to me and I can share my experience. The purchase and sale of our home was handled with the utmost professionalism, but more importantly with care as one would treat a friend. It brought great reassurance through an unexpected situation. Also, we received a great price on the purchase and through the sale negotiations. All around fantastic job! Again, thank you both. It was great pleasure to work with you and will definitely do so again in the future and will recommend anyone to work with you as well. Thank you both for taking great care of the transactions and all the above and beyond "jobs" you performed. You definitely knocked it out of the park.
format_quote
Associate Broker with West USA Realty. Representing residential buyers, sellers and investors. Always your advocate! Tenacious negotiator. Many happy first-time and repeat clients! I'm here for YOU!