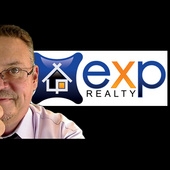 Real Estate Agent
Mark Gridley
TecKnow Real Estate Agent, Fountain Hills, AZ
Fountain Hills, AZ

—

eXp Realty, Reinventing the National Real Estate Office!
Fountain Hills, Fire Rock, Eagle Mountain, Sunridge Canyon, Rio Verde, Tonto Verde, Goldfield Ranch
Valley of the Sun
Fountain Hills , AZ 85268
---
Serving your Real Estate needs in Fountain Hills, Rio Verde, Tonto Verde, Goldfield Ranch, Eagle Mountain, FireRock Country Club, SunRidge Canyon, Arizona and the surrounding communities.
Get to know Mark Gridley
Fountain Hills, AZ Real Estate on Facebook
I was attending Northern Michigan University when my folks decided that they had enough snow to last them a life time and decided to move to Fountain Hills. I volunteered to drive the U-Haul from Kalamazoo to Arizona. My folks, two sisters and I opened McDowell Mountain Stationery and Office Supplies, which is now Gridleys of Fountain Hills in 1973 and it's the oldest surviving business in town. I took a summer job with Rural Metro and became one of Fountain Hills first Firemen and Rio Verde's first Fireman.
I fell in love with the desert, exploring the McDowell's and Four Peaks in my beat up Toyota Land Cruiser and never went back to Michigan. There aren't too many people that can say they've been in Fountain Hills longer then I have. In 1973 there was the world's highest fountain, an old ranch, two trailer parks, a Sales Trailer, The Reception Center, La Fuenta, U-Totem, The Fountain Mountain Inn and the endless parade of white jeeps selling property. The closest gas station was Scottsdale and Shea and the closest grocery store was McDowell and Hayden. As time went on I opened a Sign Shop and latter CSI Printing.
I have lots of great stories on the Fountain Hills of old that I love to share.
In 1984 I met the love of my life Stacy and we were the first people to get married in the Presbyterian Church. We raised our two sons, Dustin and Joshua here and they both graduated from our fantastic public schools. Dusty still lives here. Josh's animation career took him to Hollywood. I have too many hobbies and never enough time, but if I get a moment you can probably catch me tinkering in my garage with my wood working tools if I'm not out touring a custom luxury home.
So that's me in a nut shell.
Just as Fountain Hills is a far cry from those early days, so is the Real Estate Industry. Today's Realtor has to be up to date on an ever changing market. He has to be dedicated to performing accurate and current analysis of the area he's working in. Too many Realtors try and cover to broad of a market and never get in depth enough to really understand any single piece of it. This is what sets me apart from the crowd. I work exclusively in Fountain Hills, Rio Verde, Tonto Verde and Goldfield Ranch. This is what I know, where I live and what I love. Custom Luxury Homes with spectacular mountain views and the grand arroyos that serve as habitat for the desert critters and create a buffer zone between neighbors is what give these communities a home town feel.
This part of the valley is unique. Custom Luxury Homes with views to live for. Most of the Valley could be Kansas on Solar power. As such when buying and selling it's important you have a Realtor that really understands and shares your appreciation for this one of a kind Life Style that we have to offer.
I can answer your question and concerns about our community that other Realtors might not be able to. Does Fountain Hills have expansive soil? What is cliché? Have the washes ever been filled with water? Are Javalina dangerous? What grows here and what plants are native? Can my cat go outside? Is this toad poisonous? Will my Koi pond be a fishing hole for Bobcats? Can the ghost of Big Orange be seen riding his horse around the Fountain on moonless nights? Was there really a serpent living in the Fountain Lake? Does Cholla really jump? Does it ever snow here?
Is a Custom Luxury Home in your future?
We have a great inventory of spectacular Custom Luxury Homes available with mountain views, many sitting on some of the best golf courses in Arizona.
Thanks for taking time to consider me.
Mark Gridley
eXp Realty. Custom Luxury Home Specialist
Serving Fountain Hills, Rio Verde, Tonto Verde, Goldfield Ranch and most of all, YOU!
Mark Gridley's Blog Posts
Certifications
Mark Gridley, RealtoreXp Realty, Fountain Hills, AZcell: 480.818.5155fax: 602.467.3012toll free: 888.897.7821 x 117www.LiveInFountainHillsAZ.com Contact Me
Introducing a fresh new look for your Profile.
Click the 'Edit Profile' button below to enter 'Edit Mode' and continue the tour.