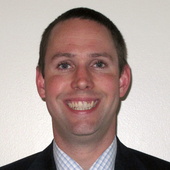 Services for Real Estate Pros
Greg Taylor
Murray Kentucky, Real Estate Attorney and Investor
Murray, KY

—

Greg Taylor and Associates, PLLC
I am a Real Estate Attorney and also a real estate investor. If you are buying or selling real estate in Calloway County, Murray or Western Kentucky, I would love to help.
Get to know Greg Taylor
I am Greg Taylor. I am a Murray, Kentucky attorney and a native of Murray and Calloway County. I have been practicing law since graduating from the University of Kentucky College of Law in 2003. I graduated with a Bachelor of Arts from Murray State University in 2000 and have returned to my alma mater to teach Estate Planning for Financial Planners as an adjunct professor in the Economics and Finance Department.
In addition to the practice of law, I am active in the Murray and Calloway County community. My family includes my wife, Kristin, and daughter, Cate, and son, Ben. We are active in our church and serve as leaders of their small group at Christian Community Church in Murray. In addition to these activities, I and my parents also own Cornerstone Realty & Rental, LLC, which is a realty and property management company in Murray.
Lastly, I serve as President of Creative Property Solutions, Inc., a real estate investment and management company located in Murray. I practice law in the areas of Real Estate, Corporate Law, Asset Protection, Estate Planning and Probate, and Adoptions. See my Practice Areas section for more information about how I and my team can help you with your legal needs. I would love to speak with you, and you can visit my website at www.gregtaylorlaw.com, call me at 270-761-4558 or email me at greg@gregtaylorlaw.com.
Certifications
REAL ESTATE
Greg has an active real estate practice and is able to meet all your real estate needs. Whether it is drafting the sales contract, preparing the deed, performing a title opinion, or closing a transaction, Greg can assist you in a timely and courteous manner. If you desire title insurance, Greg is also an agent of Old Republic Title Insurance Company and can provide you with that insurance at a reasonable rate. Since Greg is an active real estate investor himself, he is able and willing to tackle any complex real estate transaction which you might have. There are many resources available on this site to help you learn more about the real estate process.
CORPORATE LAW AND ASSET PROTECTION
Greg can assist you with forming your corporation or LLC and can make sure that your corporate records are up to date and in compliance with state and federal laws. In addition, Greg has received training in asset protection for people with extensive business interests. Holding assets in the correct corporate form can save business owners a lot of money in taxes and shield their assets from collection should a catastrophic event occur.
ESTATE PLANNING AND PROBATE
Greg is a skilled estate planning adviser and can assist you in making a sound estate plan that fits in with your overall financial goals. In addition to helping you plan, Greg can handle the entire process for you. The initial step is drafting the Will, Living Will, Power of Attorney, or Trust documents needed. Greg is skilled in these areas and keeps up with the ever-changing laws in this arena, as he teaches Estate Planning for Financial Planners at Murray State University.
After a loved one has passed away, the time comes to administer the estate. This can be a painful time and many people desire assistance navigating the complex court process associated with probating the Will and administering an estate. Greg can handle the entire probate process for you, from proving the Will and getting an Administrator or Executor appointed to final settlement and distribution of the estate assets.
ADOPTION
Adoptions are one of the most joyous events in an adoptive parent's life. However, the adoption process can become quite complicated and you will need an experienced attorney to help you. Greg has experience in helping families like yours complete the legal steps necessary to bring home their new child. Please call us to schedule an appointment. We love helping you adopt!
HOW CREATIVE PROPERTY SOLUTIONS
CAN HELP YOU STOP FORECLOSURE
Is a lender preparing to foreclose on your home and destroy your credit for the next seven years?
Call now for a free consultation to see if we can help you keep your home and avoid foreclosure. There are many solutions available -- you do have choices! Your options include the following:
• Forbearance Agreement - Lenders are willing in some instances to set up a payment plan for back payments owed on your mortgage. If this is the case for you, we will set up that plan for you. • Equity Sharing Program - If you have equity in your home, CPS will work with you to bring your payments current and sell your home, thereby saving your credit. • Short Sale Program - Often people find that what is owed on their property is greater than the amount for which it can be sold. If this happens to you, we will work with your lender to take less than what is owed to pay off the property. • If you decide to sell, CPS has access to a group of investors willing to buy your house fast to keep the foreclosure off of your record. Such a sale can free you from the burden of facing a foreclosure. In some instances, because we often have several homes available for sale, we can help you sell your house and help you buy another home immediately.
The best advice we can give you is ACT NOW! Many people facing foreclosure simply do nothing and hope for a miracle. Don't fall into that trap! The longer you wait, the more difficult it is to save your home and your credit.
Some homeowners seek advice from a lawyer and file for bankruptcy thinking that will solve all their problems. In most cases, bankruptcy only delays the foreclosure by a few months at best. The end result is almost always the property still goes to auction and you now have a bankruptcy in addition to the foreclosure on your credit report -- both of which can make it hard for you to get credit for a car or another home for seven to ten years.
In some cases, the best thing for a homeowner to do when in foreclosure (assuming the homeowner's loss of income is not temporary), is to SELL THE PROPERTY! By selling, you will avoid having a foreclosure and possibly a bankruptcy on your credit report. You can now get on with your life!
If Equity Sharing is your best option, we can bring your payments current and even give you equity back out of your home. Also, because we have a constant inventory of houses, we can often help you move into another home with a fresh start. We can even help in most situations where there is no equity in the house through our Short Sale program.
I'm sure you have been contacted by other investors, especially if the foreclosure has gone public. Unlike other investors, we will not try to take advantage of your unfortunate situation. We simply figure out a mutually beneficial solution so you can move on with your life! You don't have to give away the equity that you worked so hard to earn.
If your house payments are more than a month or two behind, your lender has probably already started foreclosure proceedings. As time passes, thousands of dollars in penalties and legal fees can be added to the balance you owe. And every single day extra interest is added! The longer you wait, the harder it is for us to help you. To avoid this you must act quickly.
CALL TODAY for a no obligation consultation on how we can help you get cash out of your house and save your credit before it is too late.
Stop Renting - Own Now! Are you currently renting but would rather OWN YOUR OWN HOME? CPS has several different options that will allow you to do just that. With our owner-financing or rent-to-own programs, you can build your credit and build equity in your own home WITHOUT having to qualify at a bank. THE OWNER-FINANCING PROGRAM Owner-Financing Basics Owner-financing is simply where you buy the property from us under a private contract and we act as a financial institution, just like a bank. If you have a 10% to 15% down payment, you can get the property without going through the traditional qualifying and loan approval process. We will give you a residential lease with the option to purchase the property at a specified price at any time during the lease period. Each payment you make will reduce the principle which you owe us, just like a standard mortgage amortized over 15 or 30 years. However, unlike banks we are not in business of providing permanent financing, so we can finance you only for a short term, to help you jump from renting into home-ownership. Any payment quotes we make would be based on a 30 year amortization schedule, but Owner Financing arrangement would be for 1-5 years. At the end of that term you will have to obtain a replacement loan from a traditional lender. And again at that point you would go for a "refinancing" loan, which should be easier & less costly to get than a "new purchase" loan, assuming you kept your credit straight and made payments on time.Frequently Asked Questions: 1. Where do I make my payments? Make all checks out to CPS, Inc. and mail all payments to P.O. Box 1327, Murray, KY 42071. 2. What closing costs, fees and points should I expect to pay? CPS, Inc. charges a loan processing fee of $100.00, a document preparation fee of $150.00, a credit check fee of $20.00, and an origination fee of 1% of the loan value for handling the owner-financing transaction. However, all owner-financing fees are wrapped into your loan, so the only out-of-pocket money you will need to pay will be the down payment. Also, you will need to pay for the 1st year insurance premium to have the home insured against damages. As you can see your total closing costs are a few hundred dollars, so you're not wasting thousands of dollars like in a traditional purchase. 3. Is there a prepayment penalty? No, you may pay this loan off at any time with no penalty. 4. What interest rate will I be charged? Depending on your credit score and other indicators of creditworthiness, CPS will charge from 4.5% to 8.5% above prime rate. With prime rate at 7.75%, the rates would be between 12.25% and 16.25%. 5. What if I have 15% or more to put down? With a higher down payment we can finance you at lower interest rates. 6. What if I don't have 10% down payment? Our minimum down payment is 10%, but if you have other collateral we will work with you to help you become a home-owner. 7. How quickly can I get approved and move into the house? Typically within 2-3 business days. 8. Do you do a credit check and what happens if I have a bankruptcy or other credit problems? Yes, credit check is done in most cases. But things like bankruptcies, collections, being turned down for a bank loan or other credit problems are no concern to us in regard to getting you in one of our homes. We want to be familiar with your credit issues so we can better guide you to repairing your credit. If your credit is extremely bad, you can still get approved but we may require you to pay a slightly larger down payment. 9. What happens if I don't qualify for a bank loan at the end of the term? If, during the term of the agreement, you were late on your payments, or other credit accounts, if you incurred additional debt, or jeopardized your loan in some other way, you were not making a serious effort to get ready for the purchase. Therefore, we won't give you a second chance. If, however, you were on time and did everything you could, but still could not get financing, we will give you another opportunity. The price and terms may change, but we won't force you to move out. THE RENT-TO-OWN PROGRAM Our Rent-To-Own Program can help you own your own home in ONLY 12-24 months. When Banks & Mortgage Companies say NO, we say YES! Here's how to Tell Your Landlord Goodbye! Step 1 $550.00 Monthly Lease $2,750.00 5% Option Fee (Non-Refundable) only guarantees the price of the house during the 12-24 month lease. $3,300.00 Amount needed to move in. The Option Fee becomes your down payment if you purchase the home. This 5% Option Fee is WAY LESS than the 20% DOWN required by Banks & Mortgage Companies Step 2 Lease, by making 12-24 monthly on-time lease payments. This will establish your credit, or clean up any credit issues that you may have. These payments must be timely and consistent for the program to work. Step 3 At the end of 12-24 months we will help you arrange financing through a Financial Lending Institution (Bank or Mortgage Company). They will finance your loan with proof of on-time payments. Step 4 Now, you're able to purchase YOUR home. Example: $90,000.00 Purchase Price - $4,500.00 Option Fee (Becomes your Down Payment) $85,500.00 Balance Financed *If you follow through and purchase the home, your Option Fee becomes your down payment. *Upon Refinancing your monthly payments should decrease *Option Fee is non-refundable and is forfeited if the home is not purchased.
Introducing a fresh new look for your Profile.
Click the 'Edit Profile' button below to enter 'Edit Mode' and continue the tour.