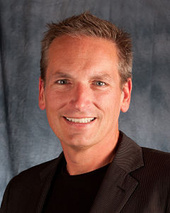 Real Estate Agent
Guy Johnson
MBA, CRS, Blogger
Reno, NV

—

Keller Williams Group One, Inc.

Keller Williams Realty Inc.
I've been a REALTOR® since 2007. Since that time I have grown a team of successful agents, each of who loves servicing our clients' real estate needs. Contact us let us show you how we can help you.
Get to know Guy Johnson
Originally from the Midwest, my wife and I chose Reno, Nevada as the place to raise our energetic twins. After having spent our annual vacations in the Reno-Tahoe area for many years prior, we finally made Reno our permanent home in 2006. Now with a garage full of outdoor gear, season snowboard passes, and our children enrolled in the Washoe County public school system, we have embraced the Reno-Tahoe lifestyle.
I've been a practicing REALTOR® since January 2007. Since being named "Rookie of the Year" my first year in the business, I have grown a team of successful agents, each of who loves servicing our clients' real estate needs. Give us a call and let us show you how we define client service.
Sincerely and Respectfully,
Guy Johnson
Keller Williams Group One, Inc.
775-722-4011
p.s. for the latest data on the Reno-Sparks Real Estate Market, check out the #1 real estate blog in Reno-Sparks: http://renorealtyblog.com/
Certifications
June 10, 2008
Guy Johnson was a great help in the purchase of my 1st home. I didn't know anything about buying a home going into this venture but with alot of research and Guy's help I gained alot of knowledge quickly. I was a little nervous about the whole deal, but by asking Guy alot of questions and many phone conversation's the closer I got to close date the more comfortable I started to feel.Guy did everything he could in my mind to get me a good deal, to make this as easy as possible for me with my unique life style and job, I'm on the road 9 months a year for work and trying to purchase a home from the road is not the easiest thing to do, but Guy made it work with out any problems. I would say that Guy did more than he needed to on this purchase to make it happen and if it were not for Guy being my Realtor I would not have been able to purchase my home the way that I did. I would refer Guy Johnson to anybody looking to buy a home with out hesitation.Thank You, Guy.
Sincerely,Chris Jones
----------------------
June 5, 2008
Despite the depressed housing market, Guy successfully had our house under contract in a week! We had thought that it would take months to sell, but Guy helped us market our house during an economically challenging time. He communicated with us frequently and followed up on all showings. When the buyer's inspector created an erroneous report, Guy made sure that it was corrected and that we did not perform unnecessary repairs. We strongly recommend Guy as a realtor and have the utmost confidence in his ability and professionalism.Ron and Chelsey Maxwell
----------------------
February 29, 2008
Guy,
We want to thank you [and Donna] for selling our home. As you know, we had tried other Realtors. Quite simply, they were not as Internet savvy, internationally recognized, or helpful as Chase. You two truly made the difference. In today's buyers market, we could not have sold our home without you. There has been a void in true professionalism within the Reno Realtor community. You two, with the strength of Chase, are filling that void.
Thank you.Doug & Judy Brown(former Montreux Homeowners)
----------------------
November 13, 2007
Guy was such a pleasure to work with. Not only was he extremely professional and courteous but down to earth and not one bit pushy. For months, my husband and I worked with Guy on purchasing a piece of land to build on. When the right offer became available, we called Guy immediately. It was a smooth transaction from start to finish with Guy proactively involved every single step of the way. Not only did we find a reputable agent willing to go above and beyond but we made a friend as well.
-Eric and Amanda Parks of Reno, Nevada
----------------------
August 1, 2007
Guy Johnson was my buying agent for my home in Somersett. The purchase of my home was not a normal purchase for several reasons. However, due to Guy's diligence, his very high degree of professionalism and his expertise, the purchasing process was completed without any complications. One of the key factors throughout the process was Guy's ability to manage the communications amongst all parties. His careful and skillful planning along the way coupled with his relaxed demeanor made what could have been a very uncomfortable process, comfortable and ultimately a success. I would not hesitate at all to have Guy represent me in another real estate purchase or sale transaction when the need should arise again.
Sincerely,José Hanagan
----------------------
July 29, 2007
I am writing this letter to attest to the friendly, helpful rapport Guy Johnson immediately established with us as we were locating our new home in Reno. We "met" on his blog and I was quickly able to ascertain his knowledge from his commentary about the Reno housing market. My husband and I were also favorably impressed with his education and background in business which was stated on his web site. We felt that we could trust Guy because we had a sense of who he was even before we actually met him.
The quality we both like most about Guy is his low-pressure approach. As mature, experienced buyers we knew what we wanted and what we could afford. He always focused on presenting options and never once pressured us or hurried us and he always promptly met us when and where we agreed. He also did an excellent job following through and supported us throughout the process of buying the property. So, it was nice to feel both respected and assisted throughout our home buying experience.
Do not hesitate to contact me if you want to hear more about Guy's style, dedication to helping his clients, and knowledge about Reno.
- JoAnn M. Baird, Ed. D.
----------------------
July 2, 2007
We strongly feel that Guy Johnson is one of the best realtors in Nevada and know he did everything in his power to get our house sold in a down real estate market. There are multiple listings in our neighborhood that have been on the market for many months without selling yet Guy sold the first and only home in our neighborhood with his hard work----Our Home!!
Guy Johnson has been extremely professional to work with and he pays attention to all the details throughout the entire process. He is a great communicator and his follow up skills were appreciated as we never felt like he wasn't getting back to us as we were constantly getting emails or phone calls with updates on our listing or potential prospects. He was also always accessible and returned our emails or phone calls promptly.
Guy held many open houses on his own time and took suggestions from us as to when we thought he should have them. This is where most of our leads came from. We also felt the difference of him being on a professional real estate team of Chase International. Guy matches the high standards Chase has for professional marketing material and high quality service. Throughout the whole process we felt Guy was completely honest and upfront even when there wasn't good news. He always was thinking of new ideas and different ways to grab attention to our home or how to attract new prospects and this worked as he successfully brought us in an offer. The first time we met with Guy we were impressed with all the research he did on our home and the status of the market in our neighborhood and surrounding area. Before we even signed with Guy we felt he was already going to bat for us!
If anyone in Northern Nevada wants to dramatically increase their chances of selling their home then you need to hire Guy Johnson! He is the best realtor we have ever worked with and we promise you won't be disappointed with his service, professionalism, or when he calls you to say your house has SOLD!
Sincerely,Brian and Heather Brown
----------------------
March 2007
Guy spent many hours helping us find a house that was "just right" for our family. We felt that he really took a personal interest in what we were looking for, and was equally excited when we found it. Guy was extremely flexible and easy to work with. He truly made this a wonderful experience.
- Len and DaNell Gilman
----------------------
March 8, 2007
Rob and I are so pleased with Guy's diligence and hard work. Today we finally found our dream-home. We were expecting to pay [much] more for it, but Guy worked his magic and got it for us at $416K from the developer. He saved us a lot of money considering the same model was selling for $515K on the secondary market.
Guy was so helpful through the entire process and even offered to stay with us as we signed the contract. His humorous and positive attitude will bring Chase great profits.
P.S. We'll be having a house party once we get moved in and we'd love to have you come party with us. Thanks again for all your help!
- Rob and Stacy Kornahrens
----------------------
Introducing a fresh new look for your Profile.
Click the 'Edit Profile' button below to enter 'Edit Mode' and continue the tour.