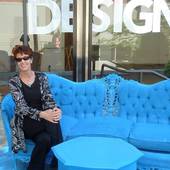 Real Estate Technology
Gwyneth Iredale
Real Estate Technology & Marketing Tools
Eugene, OR

—

Looking to be Hired @ a Top RE Tech Company
Providing Software as a Service Solutions to Real Estate Companies for Improved Agent Productivity & Retention
Get to know Gwyneth Iredale
I coach clients how to apply their unique marketing strategies expressed through online tools, manage their sales pipeline, brand, and online marketing to increase conversions and be delighted with company-provided software tools.
How Can I Help Your Company Grow?
Increase agent technology adoption rate, retention, expand sales, obtain referrals

Solve problems – identify, assess, create need, educate on best practices, train 
Become valued team player, leveraging experience at entrepreneurial companies, to grow revenues
Gwyneth Iredale's Blog Posts
Skills
Content Management System websites, SEO, content generation, marketing technology, deep understanding of real estate marketing needs from buyer/seller and agent vantages.
Proficient in a long list of tools for marketing automation, social media, communications and presentations.
Testimonials for Gwyneth Iredale
Jamin O'Brien, co-worker at Real Pro Systems

08/12/2016

"Gwyneth's focus and attention to detail is second to none. She has been a constant and invaluable resource as one of the senior sales associates here at Real Pro Systems. Earning her client's trust and exceeding their expectations help make Gwyneth extremely effective at closing business. She always thinks long term with her relationships and it shows in her personal work ethic!"

Devyn Melnychuk

04/13/2016

"Gwyneth is a dedicated worker with amazing talent, skill, and motivation."

"During times of stress I saw her outline the most important duties of her job, focusing on her customers and her responsibilities. She utilizes all available tools and uses them to her benefit to gain the most value out of her tasks.
​
Not only does Gwyneth have strength in sales leadership and account management, she also excels in customer service. Having worked closely with Gwyneth on some accounts, she showed her sincere interest in improving the customers experience with Veritas. Gwyneth is able to gain customer trust, helping bridge a smaller gap between customer & company, while also achieving sales goals.
​
Gwyneth is a remarkable woman and a fantastic leader. She would be a great asset to any team."

Ryan Burton, Director of Named Accounts at Pax8

04/09/2016

"Gwyneth has been a critical resource for me at VERITAS. Not only does she know the product line exceptionally well, she has been instrumental in setting Pax8 with introductions to some top VERITAS partners. She is very well connected."

Larry McCreary, Account Executive at Datalink

03/15/2016

"Gwyneth is the consummate professional. She uses information to effectively create optimum solutions for her clients and her clients end customers. I worked closely with Gwyneth on several opportunities for Veritas through Datalink. She was always a step ahead in anticipating the customers' needs and providing me with the information I needed to address them. She has a dynamic personality and a great sense of having fun – while getting the job done. Gwyneth will be a tremendous asset to whatever organization that is lucky enough to have her."

Ryan Kesler, Inside Territory Sales Rep at Veritas

10/15/2015

"Gwyneth and I worked together while at Veritas. You will not find a more hard working sales professional. Time management and resource obtainment are two of Gwyneth's strongest strengths. She is a pleasure to collaborate with and is always willing to donate her time and attention to help a colleague. You'd be hard pressed to find a harder working sales professional and I wouldn't hesitate for a minute to recommend Gwyneth."

Charlee Jacobs – co-worker at Real Pro Systems

06/15/2011

"If you are looking for a caring, considerate, and knowledgeable sales consultant, Gwyneth fits the criteria and more. She treats each client like they are the only one that matters, she is always thoughtful, respectful and willing to go the extra mile to help others be successful. She is great team player and is a pleasure to work alongside."

Erica Lawrence, Team Leader/CEO at Keller Williams Kalamazoo

03/08/2010

"Gwyneth is amazing. She is very customer service focused and always makes her client's wants and needs as a priority. She is caring, hardworking, genuine, and has a great sense of urgency, when necessary. If something is important to me or one of my clients, it's a priority for her. She is a true pleasure to work with!"

Anne O'Dell, co-worker, Technical Support Specialist, Network Earth/AgencyLogic

01/05/2008

"Gwyneth is a dedicated person who truly cares for her customers' needs and strives to find the best solution for all. She is creative and outgoing in her sales efforts."
Introducing a fresh new look for your Profile.
Click the 'Edit Profile' button below to enter 'Edit Mode' and continue the tour.