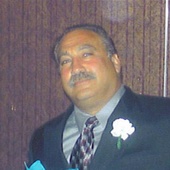 Home Inspector
Steven Turetsky
Building Moisture Analyst
Staten Island, NY

—

Comprehensive Building Inspections & Consultants
STATEN ISLAND, BROOKLYN, MANHATTAN, QUEENS, BRONX, LONG ISlAND. HOME INSPECTIONS, BUILDING INSPECTIONS, EDI CERTIFIED EIFS, STUCCO, MOISTURE ANALYSIS
Get to know Steven Turetsky
If you are getting ready to purchase or sell a home/building or there is a problematic condition that can't be explained, having a home inspection is a wise choice. It is very important that you have good information so you can make well informed decisions regarding the property.
I will look very closly at your home or building, and then will present you with an explanation and report that is "user friendly" and full of important information. Once the inspection is completed, I am always available to answer questions and provide additional services.
Visit my web sites: HOMEINSPECTIONSNEWYORK.COM or EIFSINSPECTIONSNEWYORK.COM. You can also call me at 917-653-0115
I am a proud graduate of and certified by the Exterior Design Institute and provide CERTIFIED EIFS INSPECTIONS for both "completed" EIFS installations and "in progress" EIFS installations. If you are considering an EIFS installation, I cannot stress the importance of having each and every stage of the installation inspected. Improper EIFS can seriously damage your building's structure and create stumbling blocks in refinancing or mortgaging attempts. In addition to inspecting EIFS, I also provide inspections and moisture analysis for stucco, stone veneer, and any other water intrusion problem.
Visit my web sites: HOMEINSPECTIONSNEWYORK.COM and EIFSINSPECTIONSNEWYORK.COM or call me at 917-653-0115
You also may have a project in mind that needs quality control inspections. Or, perhaps your home/building is experiencing a particular problem that you are having a difficult time understanding or correcting. I offer versatile project supervision solutions and I am very, very good at troubleshooting.
Visit my web site HOMEINSPECTIONSNEWYORK.COM or call me at 917-653-0115
I am certified by N.Y.S.D.E.C. and perform Termite/WDI/WDO inspections and provide NPMA33 reports, as required by many lending institutions.
Visit my web site HOMEINSPECTIONSNEWYORK.COM or call me at 917-653-0115
Steven Turetsky's Blog Posts
Certifications
Through the years, I have built many things and managed to get hands on, working knowledge of many trades that I now find myself inspecting. In most cases, when I look at something, it is not only something that I am familiar with because I learned about it in school, but it is something that I have built myself or had built under my supervision.
Having been involved in so many different projects,  I  have become professionally familiar with many different skills and techniques. The right one's, the wrong one's, the best one's, and how to fix the mistakes.
I have worked on large projects (ie: Starret City, Brooklyn), small projects, well known projects (Outerbrige Crossing Administration Building), residential projects, commercial projects (my work can be seen in malls, airports and bus stations throughout the tristate area) and institutional projects(Saint Vincent's Hospital, Baley Seaton Hospital, Interfaith Hospital)). I have knocked down certain buildings, and picked up others.
Don't get me wrong, I have also spent a great deal of time learning in classrom settings too, and have to tell you that just because you are a carpenter, or a plumber, or whatever, it dosen't make you a Home Inspector. A good Home Inspector never stops learning. A good home inspector loves what he or she does... I love what I do.
As a matter of fact, continuing education is required to maintain a state license or membership in many organizations that I belong to.
I still am quite active in the construction process and right now I am overseeing multiple hi-end residentil construction projects. It is amazing how things are built through the eyes of an inspector.
Please visit my GALLERY at HOMEINSPECTIONSNEWYORK.COM and you can see some of my current projects. The gallery is new and I'm still posting pictures, but there are enough to get started.
I have great pride in every task I undertake... with a keen eye for detail, I strive to ensure that my finished product is noticably superior. As your inspector, I promise you a thorough inspection and will use all of my knowledge and ability to supply you with clear, complete and useful information that you can rely upon.
That is MY flavor.
Introducing a fresh new look for your Profile.
Click the 'Edit Profile' button below to enter 'Edit Mode' and continue the tour.