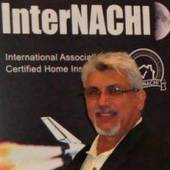 HI-80 & MRSA1895
Home Inspector
John M. Acaron
BSME, CMI - Master Home Inspector & Mold Assessor
The Villages, FL

—

HOME INSPECTOR USA
Board Certified Master Home Inspector & Mold Assessor/Inspector / Engineer (BSME & TDME). Residential & Commercial Inspections. Fully Bi-lingual (Spanish & English)
Get to know John M. Acaron
HOME INSPECTIONS, COMMERCIAL INSPECTIONS, MOLD INSPECTIONS AND MOLD ASSESSMENTS IN THE FOLLOWING CITIES:
 THE VILLAGES, OCALA, MICANOPY, LADY LAKE, BELLEVIEW, SUMMERFIELD, LEESBURG, SILVER SPRING, OKAHUMPA, CRYSTAL RIVER, INVERNES, WILDWOOD, MOUNT DORA, EUSTIS, CLERMONT, ORLANDO, NEWBERRY, ALACHUA, WALDO & GAINESVILLE,  FLORIDA
                VISIT US AT: HOME INSPECTOR USA AND REQUEST AN INSPECTION QUOTE 
HOME INSPECTOR USA (John. M. Acaron) is a State of Florida Licensed Home Inspector, State of Florida Licensed Mold Assessor/Inspector, former Residential Contractor, Engineer and the "ONLY" Board Certified Master Inspector (CMI) performing Comprehensive Home Inspections (CHI) & Mold Inspections  / Mold Assessments in: The Villages, Ocala, Belleview, Clermont, Lady Lake, Summerfield,  Crystal River, Invernes, Newberry, Gainesville, Orlando, Florida area.  John M. Acaron is fully bilingual in Spanish and English.
                             WHY HOME INSPECTOR USA IS YOUR BEST CHOICE?:
          *   John M. Acaron is Board Certified Master Inspector & Retired Engineer (BSME &  TDME) DOD/NAVY.
          *   John is "FULLY Bilingual": English & Spanish
          *   Former Residential Contractor (Large scale Homes)
          *   State of Florida Licensed Home Inspector: #HI-80
          *   State of Florida Licensed Mold Assessor: #MRSA-1895
          *   Free Mold Screening with any CHI
          *   Free 90 days Limited Home Warranty with any CHI
          *   Free Recall Check Service with any CHI
          *   Free "Home Safe Book" downloaded from our website
          *   Free " Now That You've Had a Home Inspection" Book
          *   Free Consulting for 30 days after CHI
          *   "TOTALLY UNBIASED" Straight to the Point when performing a CHI
          *    One Objective in Mind: To Discover What Is "Wrong" With The Property
HOME INSPECTOR USA sets the standards for Home Inspectors, Mold Inspectors & Commercial Inspectors in The Villages, Lady Lake, Leesburg, Summerfied, Mount Dora, Eustis, Clermont, Ocala, Belleview, Micanopy, Gainesville, Newberry and Waldo, Florida aea.  Our experiance, expertise and knowledge set us apart from the AVERAGE Home Inspector and Mold Assessors / Inspectors. We provide a peace of mind to our clents. We are totally independant and have NO association with any REALTOR, MORTGAGE COMPANY or CONTRACTOR. We do no participate in any Real Estate Company Vendor Program's nor do we have any association with any loan bidding contractor's. It is a CONFLICT of interest and NOT in favor to the client. We have only ONE objective in mind when performing an inspection: "To discover what is wrong with the property". If you are looking for The Villages Home Inspector, Lady Lake Home Inspector, Ocala Home Inspector, Leesburg Home Inspector, Summerfield HoeIspector, Mount Dora, Eustis,  Home, Clermont, Inspector, Gainesville Home Inspector, Newberry Home Inspector, Waldo Home Inspector give us a call at 850-814-3889 or visit us at: HOME INSPECTOR USA.  
                                  "Price Is What You Pay, Value Is What You Get" 
                                Our clients come FIRST and always will be FIRST!  
Our services also include: Comprehensive Home Inspections, Mold Inspections, Mold Assessments, Mold Testing, Water Testing, Pre-purchase Inspections, Wind Mitigation, 4 Point Inspection, Roof Inspection, Swimming pool inspection, Seawall inspections, among others. We write our Home & Commercial Inspection reports. We do not use a computer generated canned check list program with symbols and cartoons like our competitors. Our reports are detailed to each property and depict clearly the issues found during the home inspection field work.  We are renowned in our (The Villages, Leesburg,  Summerfield, Ocala, Gainesville, Micanopy, Newberry, Mount Dora, Clermont &  Lady Lake, Orlando) area for "ZERO TOLERANCE" when performing a home inspection!
We at HOME INSPECTOR USA are experienced, seasoned professionals (Engineers by Degree and Trade & Chemist) taking care of your investment. We will give you the best bang for your bucks!. Results on the spot with NO sugar coating the findings, just the facts! Please, check out our home page at: HOME INSPECTOR USA
Our principal, John M. Acaron, has a bachelor's (BSME) & a (TDME) in Mechanical Engineering and is a State of Florida Licensed Home Inspector & State of Florida Mold Assessor/Inspector and "Board Certified Master Inspector" (CMI). John M. Acaron has worked with the Department of Defense (DOD/NAVY) in the capacity of Project Engineer (PE) and Project Manager (PM) in the design, development, and construction and outfitting of large-scale military facilities. Home Inspector USA is the premier Home Inspection company in The Villages, Ocala, Leesburg, Crystal River, Invernes, Mount Dora, Summerfield, Clermont, Gainesville, Newberry & Lady Lake, Micanopy, Orlando, Florida.
John M. Acaron also has significant experience in commercial and residential construction; he has managed and built a number of large residential water front and non-water front houses in the local area. He has also inspected several Mini Malls (Shopping Centers), Banks, Medical Facilities, Federal buildings among others. Additionally, John M. Acaron is licensed, registered and certified by ESA, IAC2, EMLS and PRO-LAB, to perform environmental services such as Organic Microbial (Mold) screening & testing, & allergens testing. He is also certified to perform; Water (FHA) and Indoor Air Quality Testing. For properties built from 2001 to 2009, we offer CHINESE drywall screening & inspection when performing a CHI at a nominal fee. We also offer Insurance Inspections such as: 4 Point Certifications, Warranty Inspections, Roof Condition Certifictions & Wind Mitigation Certificaions.
" The Villages, Mount Dora, Eustis, Ocala, Belleview, Leesburg, Summerield, Crystal River,Invernes, Clermont, Ganesville, Micanopy, Lady Lake, Newberry, Micanopy, Orlando,Florida"
SEMPER FI  
John M. Acaron's Blog Posts
|
Local News and Events
–

about 1 month ago
Home Buying
–

about 2 months ago
Home Improvement
–

3 months ago
Real Estate General Information
–

4 months ago
Real Estate General Information
–

6 months ago
Real Estate General Information
–

12 months ago
Home Inspection & Mold Inspection
Home Inspection and Mold Inspection
Certifications
HOME INSPECTOR USA (John M. Acaron) is a State of Florida Licensed Home Inspector & State of Florida Licensed Mold Assessor / Inspector, BSME (Mechanical Engineer) and is proud member of InterNACHI (International Association of Certified Home Inspectors), International Association of Certified Air Consultants (IAC2), Environmental Solutions Association (ESA), and Indoor Air Quality Association (IAQA).
We have teamed up with the leading providers of environmental laboratories testing services in the world such as: Pro-Lab, Environmental Testing & Research (ETR) and Environmental Monitoring Solutions (EMSL). We are also certified IAC2 (Indoor Air Consultants). Our corporate members hold degrees in Engineering, Chemistry-Bio and Science & Technology with vast experience in residential & commercial construction.  
Please visit our corporate web-site for more information: http://www.homeinspectorusa.biz
Specializing:
Single and Multi-family Home Inspections
Commercial, and Light Industrial Property Inspections
New Residential & Commercial Construction
Condominium Inspections                                    
Engineering Assessment & Site (lot) Evaluation                     
Residential Construction Management  
Wind Mitigation Insurance Inspections
Warranty Inspections
Chinese Drywall screening                
4-Point Insurance Home Inspections
Construction Loan Draw Property Inspections
Maintenance Home Inspections            
Sea Wall and Boat House Assessments
Swimming Pool Assessments
Consulting & Engineering Evaluations
Indoor Air Quality Services               
Mold, Allergens Screening & Testing
Mold Inspections & Mold Testing 
Mold Assessments
Water Quality Testing
"The Villages, Mount Dora, Ocala, Gainesville, Newberry, Lady Lake, Leesburg, Summerfield, Micanopy, Clermont, Orlando and Surrounding Cities"
Awards
BOARD CERTIFIED MASTER HOME INSPECTOR (CMI)
Skills
http://www.homeinspectorusa.biz/index.php?option=content&task=view&id=2&Itemid=25
Testimonials for John M. Acaron
Lisa Gross 5 Stars reviews 4 days ago-

I will never be able to thank this man enough! Being in North Carolina and having a child that is a college student in FL and being unknowingly exposed to mold and becoming sick from it and me being helpless to help. The good impression began with him answering his phone on a Saturday, followed by driving immediately over to the property. Then answering my questions thoroughly and giving us a military discount. Followed by being in constant contact with me and being honest and extremely helpful. This man went above and beyond! Thank you John


I am very grateful for Mr. Acaron. I am new to home buying and he was so thorough and taught me what he was looking at all along the way. He also had very helpful thoughts and contacts for other aspects of the process. Definitely recommend him!! Thank you!

We are so happy to find you to address our issue with mold. You were able to identified and perform the Mold Assessment and for that I am grateful. You were also able to point out many things that our home inspector missed to identified. Thank you John

It was great meeting and working with you on our home inspection in the Villages. Great job! Thanks

We were blessed to find HOME INSPECTOR USA and hire John t do a Mold Assessment in our business. He discovered the problem of the water intrusion and the mold issue. Performed a Mold Assessment and we got the business back up again. Thanks John!

HOME INSPECTOR USA / John Acaron conducted a Mold Screening and Testing to develop a Mold Assessment on our property. The process was quite interesting watching John checking and testing the entire property for moisture intrusion or red flags. The Testing was also interesting as he set up the equipment to draw air through the system. We were very impressed with John's knowledge regarding issues with airborne spores. Great job. Thanks John.

Otilio Gonzalez

04/14/2017

We thank John for a great Home inspection and Mold Testing. Because his inspection and report we were able to save a substantial amount of money during negotiations. Thanks for a job well done. Thanks John

Thank you for your professional inspection, report, and promptness. I appreciate all of your added comments and advice. Thanks again, Dan Leighly




Mrs. Wilma Wasserman

03/30/2017

Hire HOME INSPECTOR USA Mr. John Acaron to do a Mold inspection and testing on our home because issues with respiratory problems. John check the entire house and proceeded with air testing. Very impressive the process. He did a great job identifying areas of concern and others that required repairs to prevent water intrusion. Great report with specific guidance. He was able to find the problem and now we are getting our insurance to take action. We highly recommend Mr. Acaron.

Jeff Williamson

03/11/2017

Happy to have hired HOMEINSPECTORUSA / John. Great inspection. It took John 3.3 hours to do the field work. Once he was done we went over all the pictures and he point it out all defects, issues and safety problems. He also gave us ideas on how to improve the property. We are very happy that we were able to hire John Acaron /HOMEINSPECTORUSA
Introducing a fresh new look for your Profile.
Click the 'Edit Profile' button below to enter 'Edit Mode' and continue the tour.