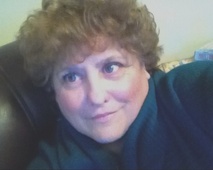 Real Estate Agent
Gail C. Harris
Reach the BEACH with Gail C. Harris (cell: 703.868
Chesapeake Beach, MD

—

Resource Network, LLC SFR, AHWD, ACRE, SMAR Board Director
My Parents are the "wind beneath my wings" What sets me apart: all it takes is a hand shake with Gail C. Harris because my word is my bond. I learned this philosophy very early in life.
Get to know Gail C. Harris
My Parents are the "wind beneath my wings"
What sets me apart: all it takes is a hand shake with Gail C. Harris because my word is my bond.  I learned this philosophy very early in life and I've stuck to it. My sister dedicated her first book with an inscription to our parents (we were all taught to be "over achievers -- "E" types one would say!) I've always believed her words as well, "they are the wind beneath our wings".  And, trust and honesty combined with integrity, add a dash of creativity, respect and responsibility and there you have ME!!   You've heard about "truth in lending" while my motto here in real estate is "truth above all else sells". 
I do most of my work in North Beach and Chesapeake Beach, MD.  I have a rental following in North Beach, zip code 20714 - in both Calvert and Anne Arundel Counties.  My rental clients on many ocassions turn into homebuyers with me.  These sales and/or listings are in North Beach (both counties) and Chesapeake Beach. 
One of my favorite "Kodak" moments....  
This is one of my favorite pictures with my sister, Nancy, and my Uncle Fanny.    We were at Disneyland in Anaheim, CA.  Disneyland was always a treat.  We grew-up about 50 miles from Disneyland.  I'm on the far right!  My sister still looks like this.  I don't see any resemblance of myself in this picture, except for the curls!  You can judge for yourself, there's a recent pic of me below.  I still have those natural curly locks. :) The best part about being so close to Disneyland was every time our relatives or friends came to visit us from the East Coast we would go to Disneyland. It was so much fun. The excitement of traveling there, parking in the huge parking lot and riding the tram, and then walking through the gates of the castle to gain entrance into the magic land added to the excitement. My Uncle Fanny came to visit us several times when I was young. Now that he has passed away, and I know is in heaven with his brother, my Dad, I love that I still have this precious memory preserved with this Kodak Moment.  Wow, you've got to love these captured memories, and like Walt Disney, a pioneer by the video below, so too was KODAK. Many thanks, KODAK for the technology even back then to my being able to preserve this memory.                                          
                                                                    This post is written as a submission to the ActiveRain 'Kodak Moments' contest. I have the chance to win the KODAK EASYSHARE M580 Digital Camera
                   @@@@@@@@@@@@@@@@@@@@@@@@@@@
With Warm Regards,
Gail C. Harris, SFR, AHWD® - Realtor
It's like working with your best friend!    703-868-4018
       TEXT, EMAIL, OR CALL                                                                    
Licensed in both Maryland and the Commonwealth of VA           
Resource Network, LLC 410.257.9251 Mo Wilson Properties, Inc. - 703.878.0000 - broker direct - VA

                              
 This is my favorite video of the my town... it's neat.  :)
  http://www.youtube.com/watch?v=gZTpCbZKWhw
Gail C. Harris's Blog Posts
ActiveRain Community
–

about 9 years ago
Certifications
Jack of all trades and FINALLY hope to be Master of ONE: Real Estate
I've been compelled to excel in many phases of the housing industry.  I've considered myself a public servant in the people business.  I became fascinated with engineering and became a building inspector early on.  I found assisting the public was easy for me and I moved to property code and rental property inspections to assist both the renter and the property owner.  I moved into the Urban Planning arena and ended up on the "dump heap".  I literally, ended my government career as a Recycling Program Manager, working at a landfill or dump(!) as they were once called!!  With this vast experience, and always having considered myself in the people business, I decided real estate would be the next logical leap.  As a population, people generally stay put on an average of 5-7 years.  Here in the DC area, it can be a lot less than that.  Some manage to reside in the same home for many, many years.  If I could sell a client's home and put them in their dream home or if I could have relationships all around the country and pass by putting them "in good hands" (as "All State" says) with professionals I have met here wouldn't that be a fantastic experience.  And, in turn, because what "you do one by one" comes back to you "two by two" as my Pop used to always tell me to keep me on the straight and narrow, when put into theory, I will soar in this business beyond all imagination.  Coming soon:  homesBUYharris.com - Gail Harris is truly in the "people business" now. :) CALL ON ME...703.868.4018- mobile.
And, here is a link to help you "REACH THE BEACH WITH GAIL"
ALSO, THIS IS MY FAVORITE VIDEO OF NORTH BEACH...
Introducing a fresh new look for your Profile.
Click the 'Edit Profile' button below to enter 'Edit Mode' and continue the tour.