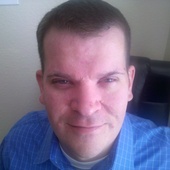 Education & Training
James McGary
Irvine, CA

—

Agents Set Free, Inc
Get to know James McGary
Our mission at Bull's Eye Investment Group, Inc is very simple. We are Training Real Estate Agents and Brokers to take advantage of one of the most ignored and neglected funding sources of real estate: Self Directed IRA's.
According to the National Association of Realtors, only 2% of Real Estate Agents or Brokers will ever derive any income from real estate purchased with a Self Directed IRA. We mean to change that by providing one of the simplest ways to earn that income. We pay our Affiliated Agents 6-8% of the purchase price on properties that we have already pre-qualified as being compliant with Internal Revenue Code 408, the IRS tax code which governs Self Directed IRA's.
To learn about the process through which Agents are able to earn significant incomes with Bull's Eye Investment Group, Inc, please watch this brief video. Please use the Department Code : activerain
www.big-agents.com
Because we know how skeptical most Agents and almost all Brokers are, we have arranged to provide a complimentary, no cost, 6 month trial on our program. You may request your free trial by calling us toll free (800)237-5092 Ext 103 or by emailing james@bullseyeinvestmentgroup.net
You may also view one of the video tools we use to help Agents and Brokers explain the benefits of real estate held in a Self Directed IRA.
http://www.youtube.com/watch?v=cro2WxCE-F8
As pert of your no cost, 6 month trial, we will provide a comprehensive training course, weekly training updates, and all marketing materials.
To learn how we have helped other Agents and Brokers earn more in addition to the income that comes from their existing real estate practice, be sure to read the testimonials below.
To learn how Self Directed IRA's work, watch the link below:
http://youtu.be/KGcj1FHVblo
Certifications
"While I am skeptical by nature, I am amazed at the results I have seen in my first 3 months in your program. In my first 90 days, I have closed 7 transactions with a total income of $ 29,338. In addition to the 7 properties that you sold for me, I am working with 4 new Investors who were attracted by the value added of your program." - Victoria Alledge
"Wow, I earned $15,000 in my first 60 days while devoting 95% of my time to my short sale practice. Thanks for closing those sales for me and for creating such a common sense approach to making money with self directed IRA's." - Masimo Saavedrea
"James, your professionalism and proficient follow up with my Clients and during my own purchase are impressive. I would recommend you to any of my Clients and any of my Associates. I earned $23,000 in just 2 1/2 months." - Julie Lowell
"My first transaction, I earned $5,600 on a purchase price of a little less than $70,000. I believe I spent about 4 hours recruiting that referral." - Kevin Hopper
"I had no idea how hungry my Clients were for this kind of information. I think with the right amount of education, everyone would be interested in this approach to generating maximum returns tax free and minimizing their retirement accounts from stock market risk and volatility." - Peter Frank, MBA, CPA
Introducing a fresh new look for your Profile.
Click the 'Edit Profile' button below to enter 'Edit Mode' and continue the tour.