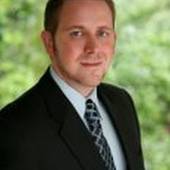 01831598
Real Estate Agent
Jason Johnson
Jason Johnson
Roseville, CA

—

HomeSmart ICare
To Sell your home just visit www.JasonJohnson.Expert
Get to know Jason Johnson
Yes, every Realtor says this, but the client really is the most important part of every transaction for me.  Before I became a Realtor myself, I had several bad experiences with agents and that's what I don't want to happen for you.   I used to be an investor, flipping and renting property, so I have hired many real estate agents in the past and I learned what not to do.  Feel free to ask me about funny stories sometime.
That's why, when you list your home with me, I have an easy exit listing.  If you're not satisfied with my work or think I am not doing enough to get your home sold, you can fire me at any time.  Same goes for buyers.  I never make you sign an exclusive buyer broker agreement.  I want you to be so happy with me, you will never want to use anyone else again.  Before becoming a Realtor, I had to pay $500 to an agent that did nothing to sell my house just so I could re-list it with someone else that could.  To me that was just plan robbery and I don't want it to happen to you.
I got my license in 2007 when the market tanked.  Anyone can get into real estate when it's going good, but I like a challenge, so I got in when the market dropped 50% and there was nothing but foreclosures and banks that did not want to do short sales.  I loved this, because, unlike other agents, I learned the hard way to sell houses. Not like in 2005 when you put a sign in the front yard and waited to get 10 offers.
I've worked for Century 21, Keller Williams and Re/Max to learn what they all do best and combine it into my own real estate career.  I would classify myself as a go getter, that's why I want to earn your business for life.  I've worked on large REO teams selling 300+ homes a year, and have done many short sales negotiations for myself and other agents.  I'm a certified distressed property expert and a certified negotiation expert.  I've also won the 2012, 2013 and 2014 Sacramento Magazine 5 star real estate award. Fewer than four percent of the 15,200 Sacramento area residents holding real estate licenses were selected.
The number one complaint about real estate agents is lack of communication.  That's why I promise to call you at least once a week with an update, even if there is none to give.  I'll also text, email and Facebook you as well to keep you in the loop.  You will also have access to a private webpage that will keep all your transaction information for you to look up at any time.  You will have everything at your fingertips, including paperwork you signed, contact information for the title company, home and pest inspections, and any other vendor involved in the transaction.  Plus it keeps notes of everything happening in your transaction updated on almost a daily basis.
I know you have many choices when choosing a Realtor.  In fact you probably get a weekly flier on your front door with the husband and wife team looking to sell your house now.  While I'm sure they probably do a great job, I want to do a better job for you.
Jason Johnson's Blog Posts
Certifications
Certified Distressed Property Expert
Certified Neogiation Expert
Certified Green Property Advisor
Awards
2012,2013 and 2014 Sacramento Magazine Five Star Real Estate professional Award. Only 2% of agent receive this!
Skills
Neogiation, Marketing, Advertising, Computers
Testimonials for Jason Johnson
I've purchased 5 properties from Jason. Most in my self directed IRA. He makes the transactions easy with his tech knowledge and knows how to get the job done. I just wish he could work in every state!

Mike and Lisa, Folsom

01/05/2014

We purchased an investment property from Jason and made a good profit in just 2
months. He is hard working and gets the job done. I'd strongly recommend him to
anyone. We have already sent a few friends and even my dad to him and they are happy as well.

Shaun J., Rocklin, CA

08/07/2013

Kind, knowledgeable, professional. Found us a house we love and stays in touch to make sure everything is good. I would use him again and recommend him to anyone. Knows Sacramento Rocklin Roseville Auburn and everything between. Also very knowledgeable when it comes to short sales, forclosures and investment properties. Surprised me with what he knew and the problems that he helped me avoid.

Stella S, Orangevale, CA

04/24/2013

Jason is awesome. He helped us find what we wanted, and didn't pressure us into buying what we didn't want. After we bought our house he was and still is willing to answer questions and help us out. He has the patience of a saint! Jason knows what he's doing, he's very nice, and takes time to understand the person/people he's working with to buy a home. I would definatly use him again if I were looking to buy another house.

Nicole, Temecula, CA

02/22/2013

Jason helped us purchase our first home in CA and was extremely helpful and patient. I have already recommended him to other friends!

Bethel, Roseville

05/14/2012

I got an offer on my investment property 50k above market value with a lease option. Had the offer in a week!

Jen, Sacramento

04/14/2011

We were about to lose the house to foreclosure. My husband and I stared remodeling in 2004 and with the turn of the economy we both got downsized and our income drastically reduced. At this time, our home had no walls or flooring. It was pretty much just a shell. No way would lenders lend on it. So we met with Jason. In 5 days after being on the market, we got a full priced cash offer with a quick close. We went from almost having a foreclosure to netting 60k

Suzon L., Foresthill, CA

03/14/2011

Patience of Job, happy to recommend. In the process of buying a house, you have to have a nice but realistic realtor. Jason is the guy. He has shown us so many houses, and never complains. He gives us the good, bad and ugly. Offers on multiple houses and Sunday showings is part of what makes him great. I highly recommend him. He shows up, he has great contacts in the mortgage business, and even knows painters, pool cleaners and budget ways to move. Great job. Dream home is almost here.

Palepa, Sacramento

06/12/2010

After a year of trying to do a loan modification ourselves and getting nowhere with the bank, we were referred to Jason. Wish we saved a year of our life and just called him first. He was able to get us a buyer, get a quick approval from Citi
bank for a short sale, and even helped us rent the house across the street. I'd highly recommend him

Shirell N, Antelope, CA

05/26/2009

Jason goes the distance! He is very personable and goes the extra mile for you in finding you a home that is RIGHT for you, unlike many agents out there who do what is right for their business first. Jason helped me buy my first home in 2010 and to be honest, it was not an easy transaction with the asset manager (was a bank owned home), but he never showed me his frustration and never let me loose hope. Actually, he is very confident in his business, yet very humble and generous with his time and resources. He will not just be an agent to you, but a good friend. I would recommend him ALL DAY LONG
Introducing a fresh new look for your Profile.
Click the 'Edit Profile' button below to enter 'Edit Mode' and continue the tour.