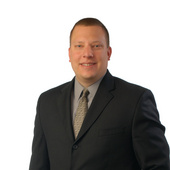 RS290259
Real Estate Agent
Jan Gaweda
BUY SELL FIX FLIP RENT
Norristown, PA

—

Realty Mark CityScape- BUY SELL FIX FLIP RENT
677 W Dekalb Pike
Suite 200, ATTN Jan Gaweda
King of Prussia , PA 19406
---
I can help you with your home buying and selling needs. I am flexible on the commission. Give me a call and I'd be happy to tell you exactly how it works and to see if I'm the right agent for you.
Get to know Jan Gaweda
Getting to Know Jan Gaweda It's been said the harder you work for something, the more you appreciate it. When Jan Gaweda was about 12, he had his eye on a Tandy 64 computer. Coming from a hard working family, he knew that if he wanted it bad enough, he would have to earn it. He immediately began mowing lawns, doing laundry and delivering newspapers to make it happen. Months later with a shoebox full of roughly $600, Jan was able to indulge himself with a reward few other kids his age could afford. It was a lesson that taught him with the right drive and determination, he could achieve any goal he set for himself. A Solid Foundation Growing up, Jan's father owned a successful sporting goods business and it wasn't long before he was going to work with him to help out. At first it was just sweeping floors and gift-wrapping. Later, when Jan became a hired employee, many of his colleagues thought he'd receive special treatment. But he was determined to prove them wrong. He worked extra hours, took on additional projects and learned the fundamentals of being an entrepreneur—self discipline, putting the needs of the customer first and pushing yourself to do more than the competition. Off and Running Those qualities would prove to serve Jan well in his future endeavors. After graduating from Radford University with a degree in marketing, Jan began a successful career in the telecommunications business. True to the family tradition, Jan eventually branched off on his own. It reminded Jan of how those days of working with his father and pocketing a weekly allowance for his hard work laid the foundation for his dedicated approach to life. But his determination to achieve the goals he sets for himself didn't stop there. Jan took it a step further and threw himself headfirst into another competitive industry. Strong Priorities Jan's ironclad commitment has quickly catapulted him to becoming one of the area's most respected real estate agents. He understands there's much more to a move than providing people information to get them from point A to point B. For Jan, it's about giving his clientele his undivided attention throughout the process, overcoming any obstacles in their path and protecting their best interests throughout the process. Some people might consider this going the extra mile, but it's the only way Jan knows how to do business. As a father, Jan knows how important buying or selling a home is to a family's future. That's why he goes above and beyond to treat his clients' important investments as he would a member of his own family. Whether that means negotiating the best price for their sale or using the latest technology and his local insight to find a home conducive to their lifestyle, Jan's main priority is exceeding their expectations.
Jan Gaweda's Blog Posts
Home Selling
–

over 5 years ago
Certifications
As a real estate agent in Norristown PA, I have seen a lot of successful investors taking advantage of all the great benefits real estate investing offers. In this article, I will describe the top four benefits of investing in real estate whether you are investing in Norristown or any part of the world. There is no doubt that real estate investing is a powerful investment vehicle, especially with the affluent. The opportunities of investing are not limited to the state or country where you live. For instance, In Norristown Pennsylvania, there are a lot of opportunities for investing in single family homes as well as commercial real estate. I have seen a lot of commercial real estate investors buying and selling properties with great return on their initial investment. I have also seen a lot of successful small real estate investors who invest mainly in single-family homes. There are four key benefits in real estate investing, what are they? Today, I will be describing the top main advantages of investing in real estate: Capital preservation, Cash-flow, Equity Buildup and Appreciation.
Capital preservation

Capital preservation answers the question, "How do I get a great return on my investment while minimizing the risk of losing my initial investment capital?" For instance, let's say you have $10,000 in your bank account right now, and you are looking to invest this initial capital. You have three choices; the bank, the stock market or real estate. In this example the following cases are valid: Investing in the bank through CD (certified deposit) is the safest as it is FDIC insured. However, the ROI is extremely low, .05 to 2 % ROI to be exact. In the other side of the spectrum, we have the stock market where the ROI is anywhere from 7 % or more depending on the level of risk you are willing to tolerate, Keep in mind that there is a possibility of losing all your initial capital. Lastly, Real estate is the option that brings you the best of both worlds. In real estate investing, the ROI is 9% or more depending on the deal you are working on and most importantly your initial capital is backed by a physical asset that will eventually become an income producing asset! As a real estate agent in Norristown and as a real estate investor myself, I can assure you that investing in real estate is a safer choice compared to other investment vehicles. If you look at the wealthiest people in the world, they own and invest in real estate because they understand the importance of capital preservation.
Cash-Flow

Cash-Flow is the net profit you receive every month after all the operating expenses have been paid. For instance, if you have a rental property and it provides you with a gross profit of $1000 a month, you subtract all the operating expenses such as the mortgage (Principal + Interest), home insurance & property taxes. For simplicity, let's say your mortgage is $500, your insurance is $50 and your property taxes are $100. After putting the numbers in the calculator, we are left with $350 (1000 – 650) as our monthly Cash-Flow. Why is cash flow important? Well, if you are looking to become financial free, cash-flow is the best way to accomplish this long-term goal. Imagine owning 10 or more rental properties in a time frame of 10 years. Although it seems like a long time, the rewards for investing in real estate during this time will provide you with a monthly cash flow of $ 3500 or more depending on the level of commitment to financial freedom you put forth. If your expenses are below $3500 a month, you have a CHOICE to go to work tomorrow morning. Financial freedom provides you with the ability to go to work because you WANT to not because you HAVE to. I am personally committed to becoming financially free. I plan to invest by buying-fixing-holding in Norristown PA as the amounts of opportunities are phenomenal, especially with REO properties. As a real estate agent in Norristown, I represent real estate investors from all over Pennsylvania that are looking to invest in real estate and acquire properties in the Norristown area. If you are curious to see what investment opportunities are available in downtown Norristown, CLICK HERE.
Equity Build-Up
I mentioned earlier how the mortgage was an operating expense. The mortgage is composed of the interest and the principal. The interest is paid to the bank (profit for letting you borrow the money) and the principal is paid towards your actual debt (the amount of money you borrow). The more principal you pay over time, the more equity you have in the property which ultimately increases your level of ownership on the property. Following our previous example, your tenant pays rent every month. This monthly rent will cover the mortgage and all the operating expenses. If the tenant lives there for 5 years, the tenant will pay the interest AND the principal for 5 years which means you will have paid a large amount of debt and you have increased your equity. In the best case scenario, the tenant can potentially pay the entire mortgage contingent they stay there long enough (tenants from heaven!). This also means you could potentially own a property free and clear without actually paying for the property (best case!). Are you starting to see the major advantage of investing in real estate? I don't know about you! But I love the possibility of owning multiple properties that pay themselves and pay me at the same time! Building equity up is one of the many ways real estate can be beneficial if you are willing to play the real estate game for the long ride! In Norristown, there are a lot of opportunities to purchase properties under their market value, especially single family homes. In downtown Norristown, there are a lot of foreclosures and REO properties, specifically in the zip code 19404. If you are looking to invest in Norristown or surrounding areas, I highly recommend you to look at the comparable in the neighborhood where you want to purchase your investment property. The biggest mistake an investor can make is to overpay for a property.
Appreciation

If I had to simplify what appreciation is, I would define it as the natural increase of value based on demand and supply of land. We know that land is limited on planet earth (I am assuming you are from earth) and that overpopulation will not stop tomorrow. This naturally appreciates the value of land every year in most parts of the world. Appreciation is a great advantage of real estate investing because you can count on a great return on your initial investment in the long term. I mentioned earlier that it is possible to create massive amounts of wealth in the long run if you invest now rather than later. The truth is that if you purchase a property right now, you can trust that in 10 years the very same property will more likely have a higher market value and in the best case scenario your property will double in value! Here, in downtown Norristown, the appreciation rate is great! Check the Norristown Appreciation rate description from our friends at neighborhoodscout.com:
"Appreciation rates are so strong in Norristown that despite a nationwide downturn in the housing market, Norristown real estate has continued to appreciate in value faster than most communities. Looking at just the latest twelve months, Norristown appreciation rates continue to be some of the highest in America, at 6.89%, which is higher than appreciation rates in 73.42% of the cities and towns in the nation. Based on the last twelve months, short-term real estate investors have found good fortune in Norristown. Norristown appreciation rates in the latest quarter were at 1.91%, which equates to an annual appreciation rate of 7.85%"
Are you the type of person that doesn't trust data from a private company site? Not a problem! I got you cover! The U.S. Department of Housing and Urban Development also known as HUD releases a large market analysis on pretty much all cities in the country. If you would like to see HUD's market analysis of Norristown Pennsylvania, CLICK. I can also provide you with a more accurate appreciation rate in the specific neighborhood you are planning to invest.
If you are reading this and actually finish the article! Congrats! Now you understand the fundamental benefits of investing in real estate. You understand the short-term reward of Cash-Flow and the long-term rewards such as capital preservation, equity build-up, and appreciation. If the information above was new, it is never too late to start educating yourself in investing in real estate and how it can provide you with a higher level of freedom in the future! I will be posting more information with resources that will help you learn and become a great real estate investor! If you would like to learn more about real estate investing one on one, I would love to answer all your questions!


Thanks for reading! Let's Invest In Real Estate!
Introducing a fresh new look for your Profile.
Click the 'Edit Profile' button below to enter 'Edit Mode' and continue the tour.