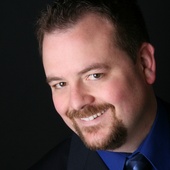 288509
Mortgage and Lending
Jason M. Keith
Equal Housing Lender
Parker, CO

—

Caliber Home Loans
Being in the industry for 9 years now I've seen alot of changes. One thing has remained the same, buyers need help and they need someone they can trust. Home loans isn't just my job, it's my passion
Get to know Jason M. Keith
Buying a home in most cases is the single most important investment we make.  I pride myself on being there from the first step of taking an application to the last step at the closing table.  With nearly a decade of experience in the business I understand with all the changes this industry has seen, you need someone reliable to help get you to the end of the home buying road. 
Jason M. Keith's Blog Posts
Mortgage / Finance
–

about 10 years ago
Mortgage / Finance
–

over 10 years ago
Certifications
 Caliber cannot accept mortgage loan applications or inquiries for properties located in New York through this site.
Comparing one mortgage to another isn't as easy as just comparing rates. To make a fair comparison, you need to compare three major components of a loan's price - interest rate, discount points AND closing costs!
Interest Rate:
Interest rate may sound straight forward, but pay close attention to the loan TYPE!  Example:  Comparing an FHA loan to Conventional will change the interest rate.  FICO scores and down payment can also make those changes.  Be cognizant of comparing loans to make sure if one is showing an FHA loan and the other is showing a conventional loan, sometimes the higher interest rate on one may still have a lower monthly payment because of the lower Mortgage Insurance.  So you have to DIG DEEPER!!
Discount Points:
Many times the borrower will have an advantage to buying down the rate.  Length of time the borrower is staying in the home, Seller Concessions can many times affect the amount charged here.  If the borrower chooses to stay in the house for, let's say, 10 years, than it might be beneficial to pay an extra point to buy down that interest rate and have a lower monthly payment.  If the seller is paying for closing costs, using this to help get them a lower monthly payment can be a big benefit!
Closing Costs 
Comparing closing costs between lenders isn't as easy as it sounds. Every lender refers to charges differently. Some itemize the charges, others lump them together. Plus, there are actual lender charges and there are "pass through" costs, or third party expenses that a borrower is required to pay. As a lender, we know what our charges will be, but can only estimate what the third party charges are. Typical lender fees include charges for document preparation, underwriting/ processing (typically called admin fees) and origination. Third-party fees include charges for title searches, flood certifications, appraisals and such. Government fees include recording taxes and other charges assessed by local and state agencies. The last category of closing cost fees are called "prepays". Prepays include your up front annual homeowner's insurance plus escrows; property tax escrows; and daily interest from the day you close your loan through the end of the month.
The type of loan you apply for will also affect your closing costs. For instance, the cost of a "full" appraisal for a conventional loan is typically more expensive than the cost of an appraisal for a government insured or guaranteed loan. Unless, the conventional loan program doesn't require a "full" appraisal, meaning a physical inspection of the property is not required (these are called "drive by" appraisals). Fees are regulated closely on government loans, but there is no governing agency reviewing acceptable costs on conventional loans.
As your lender, we will give you a written estimate of costs associated with your loan. Together we will go through each cost so that you have a clear understanding of what are lender fees, third party fees and prepaid expenses. That's what we're here to help with - help give you options to assist you in making a decision that best fits YOUR personal situation.
Introducing a fresh new look for your Profile.
Click the 'Edit Profile' button below to enter 'Edit Mode' and continue the tour.