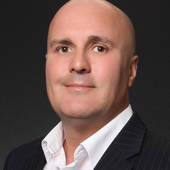 BRE: 01953025
Real Estate Agent
John McLoughlin
Simi Valley, CA

—

Century 21 Hilltop CA / La Rosa Realty FL
I am a UK Chartered Surveyor, California & Florida Realtor, ASHI, FEMA, and Certified Insurance & Home Inspector with over 30 years of global experience in construction and real estate.
Get to know John McLoughlin
If you were searching for a car and found a selection that interested you the next step would be to inspect them with someone who knows more about cars than you, maybe a mechanic. The house buying process should be exactly the same. We all live somewhere in some form of accommodation, yet we don't all know the actual houses we live in and why it has cracks in the wall or other things that maybe wrong with it.
So now imagine you are looking for a new house in California or Florida, maybe also a new country to you with different types of construction and buying process. If you are working with a Realtor they will be able to give you the professional experience and advise to keep you on the right track but wouldn't it be better if walking through the property you had all of the following six professionals in one person?
California & Florida Realtor
As a Califorina & Florida Realtor I have the local qualified experience and direct access to all properties that are available for sale, rent or sold detailing any price reductions, sellers disclosures, taxes and other important information that maybe relevant before you enter into purchase or sale agreement. www.McloughlinGroup.com
UK Chartered Surveyor
As a Fellow member of The Chartered Institute of Building (UK) when I walk through a property with you I am using my professional eye as a UK Chartered Surveyor, my qualifications, experience and expert knowledge can enable me to identify red flag items that could cause some concern financially and structurally.  I can relay any concerns to the Home Inspector to examine further if you wanted to proceed with a purchase on a property.
UK Building Engineer
As a Fellow member of The Association of Building Engineers (UK) I am qualified and experienced to identify more serious red flag issues that maybe present when viewing a property and can alert the Home Inspector to pay more attention in those areas.
Florida ASHI Home Inspector
As a Certified Home Inspector with The American Society of Home Inspectors (USA) (ASHI) I am probably the highest qualified in my area. When acting as your Realtor I cannot carryout the function of Home Inspector because of a conflict of interest. Nevertheless with my experience I am able to spot common and hidden red flags. However I can direct the client to a list of other very good ASHI Home Inspectors and with my presence at the Home Inspection, the inspector will be very aware of any concerns we have noted that may normally get overlooked.
UK Health & Safety Advisor (NEBOSH)
As a UK Health & Safety Advisor I can immediately identify issues that can cause risk to you and your family. A recent client of mine wanted to purchase a property with a gas water heater located in garage. It was clear to me that it had not been installed correctly allowing carbon monoxide fumes to enter directly the attic causing a risk of fire and suffocation from fumes.
Generally you would walk through with your real estate representative, who would show you the property; if you liked it enough you would then place an offer. The next stage is to identify if the property is mechanically and structurally a sound investment or will it have lots of costly repairs. To identify this further you would then need to employ the services of a Florida Home Inspector for an average cost of $350 - $500. If the Home Inspector does find something he is not happy with either mechanical or structural you need to further employ an Engineer or Surveyor for an average cost of $500 - $1,000. If after all this you have decided that you are not going to buy that particular property you may then move onto another one and start the whole process again including all the costs.
 As I walk through the property I am naturally using my professional eye looking for the red flag areas that could make further cost considerations just like suspicious cracking to the exterior wall. If I see something I am legally not allowed to provide all of the services combined as a conflict of interest may exist but I am obliged to advise the client of my concerns and this gives them the opportunity to clearly see if the Home Inspector, Building Engineer or Surveyor is going to further identify similar items but for a considerable fee.
You may at this stage just simply consider doing some further investigating or simply moving onto the next property without any losses. I always recommend if you like a property and want to purchase it that you use a Certified Home Inspector from The American Society of Home Inspectors and they can be easily found from the web site www.ashi.org and just by entering the zip code of the property you are interested in, a full list of Certified Home Inspectors close to the property will be displayed.
I have worked in the Construction and Real Estate industry for over 30 years and originated in the UK as a Chartered Surveyor. I moved here to Central Florida in 2002 and opened a Home Inspection company to assist buyers obtain a good investment. I then became a Realtor in Florida and also in California to ensure clients were receiving the best expertise, help and service when purchasing their dream home. I relocated to California in 2013.
John McLoughlin's Blog Posts
Certifications
Qualifications snapshot
CA & FL Realtor.Member of The National Association of Estate Agents (UK) Member of The Orlando Regional Realtor Association (USA) Member of The British American Chamber of Commerce (USA) Fellow of The Chartered Institute of Building (UK) Fellow of The Association of Building Engineers (UK) Certified ASHI Home Inspector (USA) Certified Mold Inspector (USA) BSc hon`s Degree Building Surveying (UK) NEBOSH Heath & Safety Advisor (UK)
Introducing a fresh new look for your Profile.
Click the 'Edit Profile' button below to enter 'Edit Mode' and continue the tour.