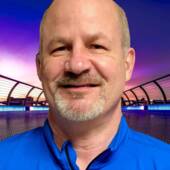 NMLS 274132
Mortgage and Lending
Joe Metzler
Sr Loan Officer
Saint Paul, MN

—

Cambria Mortgage
33 Wentworth Ave E #290
Saint Paul , MN 55118
---
Top rated nationally, year after year after year... This is because clients agree - great interest rates and amazing service sets us apart from the big banks and out state internet lenders.
Get to know Joe Metzler
TOP REASONS YOU SHOULD HAVE US HELP YOU:
1. Extremely low competitive interest rates
2. Rock bottom LOW closing costs
3. Professional highly trained experts to help you select the right mortgage program
4. Honesty and Integrity
5. We make the process easy, convenient, and painless
6. 5 Star Satisfaction Promise
Consumers: LEARN MORE at my award winning web site: www.JoeMetzler.com
Agents: LEARN MORE at www.JoeMetzler.com/realtors.htm
With 20 plus years experience, thousands of closed loans, millions of dollars funded, and a 98% post closing satisfaction rating.  Joe is the Loan Officer you are looking for!
2021- Super Mortgage Professional
2020- Super Mortgage Professional
2019- Super Mortgage Professional
2018 - Top 300 Loan Officer in the Nation (National Mortgage News)
2018 - Super Mortgage Professional (Twin Cities Business Magazine)
2016 - Top 300 Loan Officer in the Nation (National Mortgage News)
2015 - #98 of the Top 100 Loan Officers in the Nation (Origination News)
2014 - Minnesota Loan Officer of the Year (Minnesota Mortgage Association)
2011 - Top 40 Mortgage Loan Officers to Watch (Nation Mortgage Professional Magazine)
2010 - Top 150 Loan Officers Nationwide by Dollar Volume (Origination News)
Member of the Minnesota Mortgage Association (MMA)
Member National Association of Mortgage Brokers (NAMB)
Certified Minnesota Mortgage Specialist (MMS) 
What is the Minnesota Mortgage Specialist (MMS) designation? Currently less than 75 people in Minnesota have completed the requirements to earn their MMS designation! The Minnesota Mortgage Specialist designation is the title given by the Minnesota Association of Mortgage Brokers, Inc. (MAMB) to Minnesota mortgage professionals who choose to distinguish themselves as experienced, well-educated, ethical operators by successfully completing educational and professional requirements set forth by MAMB. As well as annually participating in continuing education pertaining to industry law and ethics. To achieve this designation, an MMS must have 5-years provable experience in the industry, attend the Minnesota Mortgage Lending School, take Mortgage Law and Ethics classes, and successfully pass the difficult MMS test. To retain their designation, an MMS must maintain continuing education credits each year.
Joe is a lifelong resident of the Twin Cities area, and a 1998 Graduate of the Residential Mortgage Lending School, something very few Minnesota Loan Officers can claim. This is important because prior to January 2011, NO individual LICENSE or EDUCATION was required by the Federal Government or the State of MN to be a Loan Officer, and even after Jan 1, 2011, BANK Loan Officers still DO NOT need any education or testing whatsoever to handle your largest financial transaction. Yikes!
Joe was a top Loan officer for Mortgages Unlimited until June of 2019, when he switched to Cambria Mortgage to better serve his clients.
With dozens of competing lenders and mortgage programs to choose from in an industry that depends on quality and service, Joe can't afford to make mistakes and still continue to be strong and effective. His single most distinguishing feature is the consistent level of professionalism and thorough service given to his clients, builders, real estate agents, and investors. Once you meet Joe, it's easy to see why he is a successful loan officer. His track record is exceptional by any standard.
Personally, Joe is just as impressive: confident, organized, friendly and helpful. He exudes a professional and personal style that is hard to resist. Having helped Realtors and Builders successfully close many transactions, knowledgeable and dedicated, Joe believes in doing the job right the first time. He has an answer for even the most complicated situation.
He firmly believes in people, community, and home ownership. Joe and his team are committed to providing outstanding service... Service you can depend on! Whether you are a first time homebuyer buying your first home, or a seasoned owner moving up to your dream home, refinancing, or a debt consolidations loan, Joe has seen your situation before, and HE CAN HELP!
The Metzler Team consists of a dedicated highly trained team of loan officers, processors, and assistants who work for, and close loans primarily in the Minneapolis, St Paul metro area, but we are licensed for all of Minnesota, Wisconsin, Iowa, South Dakota, North Dakota, Colorado, Texas, and Florida.
We look forward to adding YOU to our long list of satisfied customer.
Joe Metzler's Blog Posts
|
Lending / Financial
–

25 days ago
Lending / Financial
–

about 1 month ago
Real Estate Sales and Marketing
–

about 1 month ago
Lending / Financial
–

about 1 month ago
Lending / Financial
–

11 months ago
Real Estate General Information
–

12 months ago
Home Buying
–

11 months ago
Lending / Financial
–

5 months ago
Finding a good loan officer
Choosing a good loan officer is crucial to your home buying success
Certifications
Certified Minnesota Mortgage Specialist
As a Minnesota based Direct Mortgage Lender, our combination of loan programs, rates, and services are unsurpassed in the marketplace. 
My team and I have the ability to give you the personalized home mortgage loan experience you expect.
Purchase a home in MN or Wi Refinance your MN or WI home Dakota County First Time Home buyer program HUD Repo Program Fannie Mae HomePath Program Lender in MN and WI Jumbo Loans City Living program for Minneapolis and St Paul Standard Conventional financing FHA Expert - Including the new FHA Streamline refinance. HUD Approved Lender  Official MHFA provider (Minnesota Housing Finance Agency) State Bond first-time home buyer assistance program VA Loans - Zero down for military vets Zero down payment loans Zero Down USDA Rural Housing / Rural Development Loans First time home buyer, including various bond, grant, city and county assistance programs Commercial loans FHA Streamline Refinance in MN and WI 3% down conventional loans Reverse mortgages for seniors Cash-Out Refinance No closing cost refinance
I personally love to deal with First time home buyers. The joy of seeing the smile from ear to ear when they are handed the keys to their new home is extremely rewarding.
FHA EXPERTS: Recent lending guidelines have many small brokers and Loan Officers just now getting HUD approval to provide FHA loans. With all these rookies jumping on the FHA loan bandwagon, you must be careful. Don't let some inexperienced or Internet lender practices FHA with your loan. We are True FHA Experts
Awards
2021 Super Mortgage Professional (Twin Cities Business Magazine)
2020 Super Mortgage Professional (Twin Cities Business Magazine)
2019 Super Mortgage Professional (Twin Cities Business Magazine)
2018 Top 300 Loan Officer in the Nation (National Mortgage News)
2018 Super Mortgage Professional (Twin Cities Business Magazine)
2016 Top 300 Loan Officer in the Nation (National Mortgage News)
2015 Top 100 Loan Officer in the Nation (Origination News)
2014 Minnesota Loan Officer of the Year (Minnesota Mortgage Association)
2011 Top 40 Mortgage Professionals (NMPM)
2010 Top 150 Loans Officer in the Nation based on dollar volume (Origination News)
Skills
Every Loan Officer can get the easy loans approved, but a rare few can tackle the difficult ones.
Testimonials for Joe Metzler
I started my loan with one of those 'no fee" internet lenders because it sounded so good. As the loan progressed, my radar went off. I was referred to Joe Metzler, who showed me exactly how a no fee mortgage, and a regular fee mortgage worked. He presented a spreadsheet showing me the differences. No pressure. No games. I could pick either one. It was very eye opening, and ultimately I bought my new home with a loan from Cambria Mortgage.
- Jason M. Minneapolis, MN (July 2021 - Purchase) ★★ ★ ★ ★

After losing my home and forced into bankruptcy after a divorce, the dream of ever owning a home again seemed unattainable; that is until I made a call to Joe. I knew after my first conversation with him that this man was experienced, knowledgeable, genuine, honest, and a straight shooter. He assured me that my situation was not hopeless as I had thought, but qualifying me for a mortgage was not going to be easy.I followed his advise and a few months later we began the loan application process. To my surprise, I qualified! Joe, Eric and his team were very clear about what documentation they needed and it was all sent to the office electronically which saved a lot of time. I had a ton of questions and they responded to all of my emails and calls (no matter how silly) in a timely manner. Joe, Eric, and his team kept me informed of the progress through the entire process.I was notified by my realtor two days before closing that the title company I was using refused to close my loan. I was absolutely devastated! I don't know what Joe did or said, but he because of him, the closing happened as scheduled.Joe's service doesn't stop after closing. I've been in my home now for nearly 2 months and still call/email with questions. As always, he responds quickly with exactly what I need to know. I will forever be grateful to Joe for everything he did for me to make my dream of owning a home a reality. I'm also grateful to my friend for referring me to Joe. I will return that favor and refer him to everyone I know looking for a lender. He truly is the best!

I could not have been more impressed with my Loan Officer, Joe Metzler. He really knows the mortgage business, and was very helpful in answering my 10,000 questions. As a first time home buyer, he really made me feel comfortable. Even my realtor said she was impressed and is going to start referring people to Joe. Thank you again, I LOVE my new home!

I wanted to thank you for how smooth everything went. I can't tell you how much we appreciate your company and the work you did for us. From the advice to the process, we are thankful. We are so impressed with you guys. I would absolutely send anyone I know your way (just my conservative friends). Thank you again we are very excited about our new house.

I just wanted to say THANK YOU for making my home buying experience a great and flawless one! I know my case was not an easy one and I wouldn't have made it without all your hard work and efforts. Thank you for believing in me and guiding me throughout. Both the seller and my realtor spoke highly of your work. I will definitely be sending referrals your way, and I am sure my realtor will be too. Again, thank you so much for all your hard work!!!

Sincerely,
Mary Ann Vang
Introducing a fresh new look for your Profile.
Click the 'Edit Profile' button below to enter 'Edit Mode' and continue the tour.