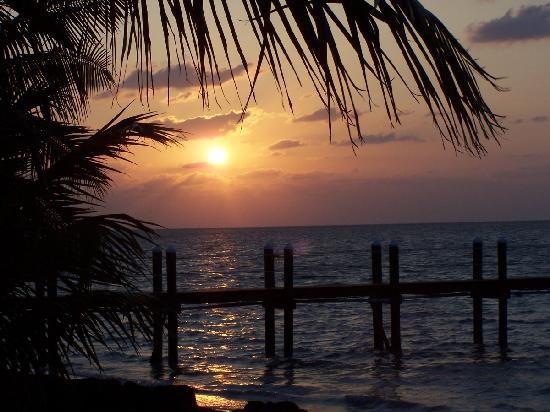 Get to Know Derrick Johnson
Derrick served in the 7th Fleet of the U.S. Navy and actively assists all Military members (active and veterans) and their families with their Real Estate needs. He is an experienced businessman in the Florida Keys. He brings 12+ years of Hotel and Property Management knowledge to assist his customers buy and sell property in the Florida Keys.

Always active in the community... , he is a member of the Marathon and Lower Keys Association of Realtor's Board of Directors and serves as Chairperson of the Technology Committee and on the Education committee. He is also a member of the Middle Keys Community Land Trust, Post Adjutant and Sergeant-at-Arms for the American Legion Post 154 as well as a member of the Color Guard and the President of the Overseas Village Homeowners Association.

Whether you want to buy, sell or rent, I can help you achieve your goals in a professional and courteous manner! For results you can count on, give Derrick a call.
Certifications
I have 12 years experience working with customers who are moving to the Florida Keys.  I have completed 2 out of 3 Graduate, Realtor Institute courses for my GRI designation and I am currently pursuing my E-Pro and Military Specialist designations to assist my customers further. 
Awards
Rookie Realtor of the Year,
Director, Marathon and Lower Keys Association of Realtors
Josh Y.
07/31/2013
Derrick is easy to work with; he is personable and fun while remaining clear in communication! He's a quick thinker who sees through the clutter and noise to the heart of the matter. His local market expertise is obvious and provides a HUGE advantage for anyone moving into the area! Derrick knows the area and can make a match with the individual's priorities, especially in changing markets - like today. It has been a privilege and a pleasure to work with Derrick and I would immediately recommend him to anyone making the move.
Norma Jean Z
06/21/2013
Derrick sent me a letter (I thank my lucky stars I didn't throw it away!) back in June or July of 2012 when he discovered that my house was going into foreclosure and asked if I would be interested in selling it in a short sale. I told him I would love to but that I had moved back to the mountains to be closer to my family and couldn't take off work from my new job. "Not a problem" he said. I gave him my phone number and email address so he could keep me up to date and he went to work. Derrick contacted my mortgage company and came up with an amount that would satisfy my loan, took pictures of the property inside and out, put up signs and posted on several real estate sites on the internet (even made it available online just by entering the address!), and arranged to show the house to prospective buyers, and dealt with my ex who was still living in the house right up until three days before the closing! From beginning to end, Derrick kept me informed through phone calls and emails, answered any questions I had from the loan company (they were still sending me foreclosure notices even after they new it was in the short sale process!), lowering the price on the property as needed until he a found buyer, and priority-mailed closing contract less than a week before foreclosure sale was slated. And so, after 10 months of hard work and diligence, the house has sold! I cannot thank you enough, Derrick, for everything but most of all, for not giving up even when you knew that you probably weren't going to be compensated. You have restored my faith in humanity in these extremely uncertain times! If you're thinking of buying or selling in the Florida Keys, Derrick Johnson is the man you want to see! Thank you so much Derrick for everything! I am so very glad I didn't throw your letter away! I wish you all the very best, you truly deserve it! Norma Jean Zahner
Anna W.
11/29/2012
Derrick is excellent to work with, he never lets a detail fall through and will be there until the end and you have your keys in your hand. He is great agent to work with.
Mark J.
11/03/2012
Derrick Johnson proved himself to be an exceptional Real Estate Agent! Extremely knowledgeable in all aspects of the peculiar real estate market in the Florida Keys. He worked exceptionally hard to ensure a problem free closing. I highly recommend Derrick Johnson as a Real Estate Agent and I will seek his services for any future real estate purchases I may make.
Curt N.
07/31/2012
Derrick was very knowledgeable in getting me into this Short Sale.He worked well with other agents and the banks.Kept me well informed all the way. Just a phone call away 24/7 for all my questions.He was good to work with all the way from finding a place to the closing day.I would recommend him to anyone.
Chris and Howie L.
05/15/2012
Derrick was exactly what we needed in a realtor. He was knowledgeable, respectful of what we asked of him, and most of all, patient. We could not have asked for a better experience--he was terrific. When we came to the Fla Keys we did not intend to buy . . . we were just looking. After staying in the Keys for two months we knew we wanted to look around and see what was available. Derrick showed us many places (and I mean many), and has an extensive working knowledge of all the local pertinant information with regard to owning in that area. I made numerous calls to Derrick during this process, and he always called me back with answers to all my varied and detailed questions. When it came time to close, Derrick prepared all the paperwork and we were able to sign all the documents on-line.We flew in for the closing, and it was seamless. As an added bonus, Derrick is a wealth of information regarding where to stay when visiting, where are the best places to eat, shop, and also, what to avoid. He was right on all counts. Can't go wrong if you work with Derrick.
format_quote
Your Veteran in Real Estate