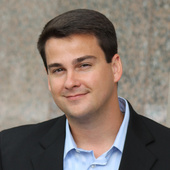 Real Estate Broker/Owner
Joshua Harley
CEO, Tech Geek, Innovator, Disruptor, US Marine
Plano, TX

—

Fathom Realty
Josh is a serial entrepreneur, real estate CEO, tech geek, innovator, marketer, teacher, U.S. Marine, and an Alaska raised sweet tea fiend.
Get to know Joshua Harley
Josh Harley is the Founder and CEO of Fathom Realty, a national real estate brokerage in 19 states and over 65 markets. Fathom is a cloud-based, technology-driven, full-service real estate brokerage dedicated to providing our agents with the industry's best technology, training, and the highest level of support, while offering flat-fee based commission splits, equity ownership, and access to truly affordable healthcare. Our agents get more and sacrifice nothing. Have more questions about Fathom Realty and their incredible systems? Visit FathomCareers.com!
Joshua Harley's Blog Posts
Real Estate Sales and Marketing
–

about 2 years ago
Real Estate Sales and Marketing
–

almost 2 years ago
Real Estate Sales and Marketing
–

about 3 years ago
Real Estate Sales and Marketing
–

about 3 years ago
Awards
2014 Inc. 500, 2015 Inc. 500, 2016 Inc. 500
Skills
Josh Harley has extensive background in Internet lead generation and lead conversion. His background also includes business modeling, marketing, design creation, and information technology.
On a side note, his expertise also includes advanced infantry tactics and hand-to-hand combat instructor in the US Marine Corps.
Testimonials for Joshua Harley
Jeffrey Hoover

07/17/2014

Josh's vision for Fathom Realty is one that continues to take our industry by storm. His commitment to providing a better future for every individual at Fathom is unprecedented. Josh continues to lay a foundation so that all of the real estate professionals at Fathom can grow and evolve into not only industry leaders but also leaders in their personal lives. Josh has an amazing knack to anticipate where our industry is headed and lead Fathom in the direction of the changes rather than taking 2 steps back. I'm fortunate to have the honor of taking this journey with Josh.

Joshua is an amazingly talented individual in many ways. In character, he stands behind his beliefs and principles, witnessed by his actions. The foundation he has built Fathom Realty on, is strong and supportive. He truly cares about people, he cares about keeping the company true to its principles. His success to take Fathom from concept to 600+ is reflective of the business person he is. Innovative, smart, humble. I respect Joshua, feel fortunate to know him and to be working with such an awesome company.

Mary Lou Jaimes

07/11/2014

My decision to change brokerages to Fathom is a direct result of the leadership of Joshua Harley. His genuine heart, philosophy and actions are always with the intention of serving others. Joshua Harley ensured that Fathom had the technology to exceed the needs of real estate agents and continues to make the necessary changes to stay abreast of rapid technology changes. Josh Harley is man of character and heart and it is my absolute pleasure to know him.

Krista Abshure

07/11/2014

I have been an agent at Fathom Realty for over 3 years and have seen many changes implemented to keep us at the leading edge of Real Estate. I have never seen a single change made without the leadership team giving great thought as to how it would affect us positively as agents. Josh is truly a servant leader who cares deeply about his agents and their success. I know he always has our best interest at heart and I am so proud to call Fathom Realty home!

Josh is able to encourage those to think and live big, He can challenge them to go after big dreams and magnify their unique talents. When others say"I'll try", Josh say's "I'll do", and he commits to finishing no matter what. Average leaders lead followers; while Josh lead leaders.

Gretchen Keyser

07/11/2014

From my first day with Fathom Realty, I have been impressed with the creative vision of Joshua Harley. This man saw the future of real estate and recreated it in Fathom as the most attentive and agent-centric company in the nation. Guided by his determination and his faith, Josh focuses on the delivery of service to agents, clients and the general public. He does not see helping anyone as stooping too low, makes himself accessible and responsive and exhibits and models effective leadership and service at every step. When Fathom covers the nation as the top realty firm, it will be due to the determination and diligence of Josh Harley!

Josh exudes an aura of competence and a humble persona of leadership. His mind is teaming with business strategies and his heart is filled with kindness and a great desire to share. Josh seems to derive his most treasured victories from enabling the success of his associates. It's a great pleasure to be affiliated with the company, Fathom Realty, that Josh founded. It's amazing that Josh always has answers to the most challenging technology questions and he is freely willing to share what he knows. To have the opportunity to work regularly with Josh is a sincere pleasure!

Joshua is a visionary with a purpose. He recognizes the opportunity to positively impact both company personnel and clients by providing exceptional service through placing other's needs above his own. I haven't known Joshua long but his vision of servanthood permeates the fiber of this company. It's a thrill to be apart of such a vibrant movement which will leave a legacy that will last throughout eternity!

Rebecca Straley

07/11/2014

After decades of experience in real estate, development, appraisals, and auctioneers... I am not easily impressed. However, Josh Harley got my attention before I even knew he was a competitor and a leader and now a partner! His cartoons caught my attention, then his technology, then his vision for our industry hooked me - as the truth! Once I realized he understood the future of our industry I could not walk away. I am an experienced broker unusually embracing our changing industry. Josh and all the Fathom Realty team have the desire to lead our industry because it is a labor of love. When you understand your business is your mission - when you understand you serve a higher power for a greater good - when you see with your own eyes that leadership is focused on the need of the public - then it is easy to join - easy to be accepted and provides the appreciation we seek as professionals! Professionals in the real estate industry like Joshua Harley

Josh Harley is most inspirational person I have ever worked for. He never managed me, instead he helped me discover the correct path. He was always ready with positive reinforcement and support. Josh made sure that I accomplished my personal goals and gave me a nudge when I needed it. In addition Josh is an excellent teacher, he never made me feel inferior. His knowledge of marketing and technology is second to none. However the most important compliment I can pay Josh is he has the highest integrity of anyone I have ever known.
Introducing a fresh new look for your Profile.
Click the 'Edit Profile' button below to enter 'Edit Mode' and continue the tour.