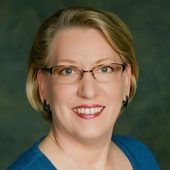 Services for Real Estate Pros
KanDo Organization
Helping you find more time in your life!
Tulsa, OK

—

The KanDo Organization LLC
Mobile Notary serving all of northeast Oklahoma from I-35 to I-40 to the north and east state borders. Virtual Legal Assistant to the world!
Get to know KanDo Organization
The KanDo Organization LLC is owned and operated by Karen J. O'Brien CPS.  I am an Oklahoma-commissioned, bonded and insured Notary Public and a Virtual Legal Assistant/Paralegal based in Tulsa, Oklahoma.  I have been an independent Notary Signing Agent since 2004, and have lots of experience with a variety of Real Estate documents from Mortgages and Deeds through various lending paperwork. General Notary work includes personal documents like Powers of Attorney, Wills, vehicle titles, Affidavits, adoption documents, parental permissions, recordholder verifications. I also give oaths for telephonic deposition or remote court appearance and I can act as the agent for companies who need I-9 documents witnessed for remote employees.
As a Virtual Legal Assistant, I specialize in Real Estate, Estate Planning and Business.  Being virtual, I work as a Paralegal to handle your business needs without taking up your space or using your equipment.  I've worked with attorneys and other clients in Belgium, Spain and across the U.S.A.!
When you have a need for the services I offer, please contact me at notary@KanDoNotary.com or 918-798-8908.
KanDo Organization's Blog Posts
|
ActiveRain Community
–

18 days ago
Skills
As a Notary Public, I am an impartial witness. I offer my services as a contract Notary and signing agent within the State of Oklahoma.   My general service area is northeast Oklahoma from I-35 to I-40 to the north and east borders, but I am authorized to perform as a Notary Public throughout the state.
As a Freelance Legal Assistant/Paralegal, my background in estate planning, real estate and business is available to solo attorney or small firm practices, or individuals who need help with legal documents or starting businesses. 
A published copywriter of articles, blog posts, web content, even successful collection letters. And transcription is fun for me, so I can get your dictation done quickly. 
Testimonials for KanDo Organization
The Kando organization is well named. While in the process of helping a mentally challenged resident move from Tulsa to Dallas, the process demanded that we have numerous government forms notarized and mailed. I found their helpfulness and accuracy made the transition much easier.

I owned a law firm in Brussels. While seeking law firm or other business opportunities in the United States, I contacted Karen with the KanDo Organization from my home in Belgium to assist me by editing my resume and editing or creating correspondence to be sent to potential associates. She performed great work very professionally, even providing me a researched list of potential law firms to investigate. Although my search was unrewarding, I appreciate the work Karen did, and will contact her again in the future.

Since 2012, Karen has been our transcriptionist for our programs and meetings. She is extremely accurate and makes an extra effort to familiarize herself with terms and correct wording used by our faith based ministers. There has been several occurrences where a rush was needed and Karen has made every attempt to get us what we
needed under these time constraints.

J. Hartz, Pine Bluff, AR

03/16/2016

This company is awesome! After several attempts to contact an individual in the Tulsa Oklahoma area (5 hrs away from me), to obtain a signature on a legal document needed to close on a land sale, I turned to the internet to find a service in the area that could help me.

I came across KanDo Organization in my search, and noticed that they had already received a five(5) star review. I contacted this company and spoke with a very nice lady (Karen), who accepted my request and was able to obtain the signature I needed that very same day, notarize it, and had it right on its way to me via FedEx that same day. It was truly a pleasure to do business with this dependable and professional company. I highly recommend KanDo Organization and would definitely use them again.

Bruce Stone, Tulsa, OK

12/11/2015

I'm in a technical writing business and desperately needed production help. As the only person on my staff I find that there's not enough time for me to do marketing, project management, project research, and production all by myself.

The work that I've sent to Karen was accurately produced and turned around pretty much overnight.

I appreciate the ability to be able to send dictation or marked up edits for production and Karen has the flexibility to produce my projects from whatever I give her to work from.

Probably the best thing about working with Karen is that she thinks about what she's doing and if something seems contradictory or inconsistent in the documents she asks how I want the text to read, how I want for her to produce the work.

I'm very satisfied with the quality of work and level of service that I have received from Karen and The KanDo Organization.

L. Larey, Tulsa, OK

11/20/2015

I originally met Mrs. O'Brien as a mobile Notary Public when she provided her services to my client in that client's home.

Some time later, I had a need for someone to help me type, format and deliver revised documentation for a non-profit organization with which I am associated. She was very helpful in making suggestions to improve and update the document, including terminology for technologies available now that had not been when the documents were originally created.

Although my work is not consistent, I plan to connect again with Mrs. O'Brien when I have need of the services that she offers.

L. Brown, Tulsa, OK

09/11/2014

Contacted this traveling notary to come to the hospital for my mom to sign some documents. She didn't have her driver license available, so we had to postpone, but KanDo was willing to accommodate our changed plans. She came and completed the documents in a professional manner for a reasonable fee. I will definitely use her again.

T Pearce, Title Company, Owasso, Oklahoma

03/06/2014

I have worked with Karen O'Brien with The KanDo Organization on many occasions. She is very professional and prompt. The closing packages were always completed correctly with no mistakes. I will use her again when the need arises. I do recommend her.

Dr. S E Gilbert MD JD, Tulsa, OK

02/22/2014

My wife and I both thank you for your professionalism and efficiency.

I have your card in my file and will recommend you to doctors and lawyers alike.

Thanks, again!

(Note: Received after completed refinance closing.)


S Lewis, Los Angeles, CA

10/16/2010

I hired Karen O'Brien to notarize documents for my Great Uncle who was in nursing home. I found her via the Tulsa yellow pages online and she was reasonably priced and able to travel to the home to notarize. What I couldn't have known was how professional, smart, and helpful she would be. When the nursing home Administrator told my Uncle he had no right to speak for himself or sign documents, Karen spoke up and made it clear that from her conversation and interaction with him as an independent third party, she was comfortable with his ability to make his own decision. The most impressive part was that her standing up for him wasn't based on money or personal gain, it was based on integrity and telling the truth as she saw it.

When it was clear we still couldn't go any further with the notary procedures that day, Karen encouraged me to pursue my Uncle's desires through the court system and even referred me to an attorney that specializes in elder injustice cases. We are currently in the process of fighting for his right to have his wishes heard in front of a judge and though the road may be difficult sometimes, it is more than comforting to know that good people really do still exist in the world and they step up just when you need them most.

I highly recommend Karen O'Brien and KanDo Mobile Notary for any of your notary needs. Her background as a legal assistant and her outstanding character make her invaluable in any dealings and especially those that may get complicated.

Introducing a fresh new look for your Profile.
Click the 'Edit Profile' button below to enter 'Edit Mode' and continue the tour.