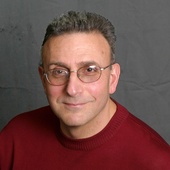 Real Estate Agent
Jirius Isaac
Real Estate & loans in Kenmore, WA
Kenmore, WA

—

Isaac Real Estate &TriStar Mortgage
I love to work with people and help them figure out what they want to do and the best way to do it. Help people get the most for their home, or help a buyer find that dream home that they can afford.
Get to know Jirius Isaac
IF YOU ARE A BUYER
Buying a home is the probably the biggest investment you'll ever make and yet the process for finding the best agent to help you can be confusing. In this report, you'll gain some insight into what questions to ask when interviewing prospective agents as well as some background on the distinct advantages offered by the Isaac Home Selling Team. Here's some valuable information that can put money in your pocket when it comes to buying a home of your own.
1. Can a Buyer's Agent make a difference in how much I pay for a house?
Absolutely! As reported in the Seattle Times, the typical agent in Washington actually bought homes for their buyers for a HIGHER price than the listing price (100.1+%). But, our team helped its buyers pay just 94%, 96% and 91.5%  of the listing price on average for the last 3 years. That means...
The Isaac Home Selling Team saved its buyers an average of $16,000, $24,000, $34,000 and when purchasing a home or condo compared to the typical agent in the last 3 years!
You'll want to ask anyone else you may be considering working with about their numbers. If another agent can't even tell you what their ratio is, take notice. After all, it's YOUR money that you're spending.
2. How quickly will your agent send you new listings?
Our team has a dedicated server running a special software program so that the longest you'll wait to be emailed new listings is 1 hour! Our system can find properties that match your criteria and email them to you directly, 24 hours a day, 7 days a week. This can make all the difference in the world when it comes to beating another buyer to the right house or condo. Almost all other agents have to be sitting at a computer to send you listings.
When you choose our Preferred Buyer's Service, our team goes to work to find you the best properties available that match your wish list. An automated home search only does part of the job and we do the rest; further screening the new listings for criteria such as architectural styles, open floor plans, and other parameters that a computerized search cannot screen for.
3. Do you want to hire one agent or a team?
Approximately 98% of all agents work alone. Real Estate agents are required by law to conduct business under a brokerage like Windermere or John L. Scott. But the reality is that nearly every agent you'll meet is self-employed and must wear many hats to get the job done with limited support from their broker.
When working with the Isaac Home Selling Team, you're gaining the advantage of three agents and the collective benefit of our combined experience and expertise. Our team is lead by Jirius Isaac with more than a decade's experience in award-winning real estate sales. Together we've worked in the Seattle area for more than a quarter century and bring our thorough knowledge of the local market to bear when finding homes and negotiating deals on your behalf.
4. What level of service can you expect from your agent?
Working as a commission-only agent can be difficult. In fact, 86% of new agents in Washington State quit within one year of being licensed! However, working as a team gives us a combined momentum in the marketplace that you can leverage to your benefit! Our team includes 2 full time agents and a licensed assistant so that your every request is handled promptly. That's not always true for the usual one-agent show. And we know that you certainly don't want to lose a house because your agent is too busy to take your call. Because we give very personal service to each client individually, you'll come away feeling that you are our only and best client, bar none!
5. Should an agent TRY to sell you a house?
No! As a Preferred Buyer, we'll never, ever try to sell a property to you. THERE'S NO PRESSURE TO BUY. Who needs an agent that is trying to sell you a house as quickly as they can so they can move on to the next sale? Our job is to create happy, satisfied clients regardless of how much time the process requires. We know that when we exceed your expectations that you'll naturally want to share your experience with friends and family.
                                                                       IF YOU ARE A SELLER
I believe that you, as a seller, should get the best possible service during your home selling experience.  There are a few things that I do, that are rare for any real estate agent to do, and that will result in you selling your house at a higher price and in less time.
Most real estate agents have good people skills and know their job pretty well.  And we all have access to the same tools, but most agents do not utilize most of them.  If, after reading this, you feel like I can give you the best service, then I would love to help you sell your home.  Please read this fully, and then let's talk.
Here is my Marketing Plan for Selling Your Home:
My objectives are:
•1)      To provide a personalized marketing plan In Writing.
•2)      Getting as many agents and qualified buyers as possible into your home until it is SOLD!
•3)      Communicating the results of my activities to you.
•4)      Assisting you in getting the highest possible dollar value for your property in the shortest period of time with the least amount of inconvenience to you.
•5)      Looking for the best possible ways to expose your property to potential qualified buyers in the market.
•6)      To earn your repeat and referral business forever.
Here is my "Performance Campaign"
To market your property:
Submit your home to the Multiple Listing Service. Pictures & listings in over 30 Internet sites, advertised in over 600 places, including Lycos.com, Google.com, HomeGain.com, HouseLocator.com, Yahoo.com, HomePages.com, RealEstate.com, RealEstateBook.com.  Preview your property with my team of specialists to take detailed notes, brainstorm and target the potential buyer.          Promote your home by networking with other top agents in the area for maximum exposure. Maximize Internet exposure by placing your home on all 3 of the top national internet sites for home searches: Realty.com, Century21.com, and HomeAdvisor.Com.  These sites get 60% of all the home search hits in the United States & only a C21 agent can utilize all 3 sites! Suggest and advise you to any changes that you might want to make to your home even more marketable to potential buyers. Update you to any recent sales so that you will always know the position of your property in the current market. Set up a 24 Hr. Home Info Line with Call Capturing so that we personally talk to every person who sees the sign at your home and calls us.  Guarantee to buy the home of the buyer of your home so they do not have to buy your home contingent.  Do you even know one other agent that does this? Informing my Sphere of Influence that your home is for sale. Letters to your Sphere of Influence that your home is for sale.
 The result of this extensive marketing for you is more buyers viewing your home, in less time, resulting in a quicker sale (My average sale time last year was 26 days) at full price (My average sale price last year was 100.1% of list price).  I have been a top producer for the last 5 of my 10 years in Real Estate and a Centurion (the highest top producer rating in the C21 system) for 2 years.
While there are a lot of other things I could mention (Like my free moving truck that I lend to my clients to move with.), what I want you to understand is that this is the level of service you can expect from my team at any point.  All this, results in a win-win for everyone.   Please consider giving me a chance to work my magic for you.
Jirius Isaac's Blog Posts
Home Selling
–

over 4 years ago
Home Selling
–

almost 5 years ago
Home Selling
–

almost 5 years ago
Home Buying
–

about 5 years ago
Certifications
What I specialize in is helping people, plain and simple.  I will do whatever it takes to satisfy my client.  That is why I have won Seattle Magazine best in Client Satisfaction as both a Real Estate Broker & a Loan Originator.  And, if and when, I make a mistake or it is improbable that I can accomplish what you ask me, I will own up to it and let you know immediately.  That is my promise.  Integrity, honesty, and always doing my best.  I have been in the business long enough that I have done almost everything in this business that there is to do.
Introducing a fresh new look for your Profile.
Click the 'Edit Profile' button below to enter 'Edit Mode' and continue the tour.