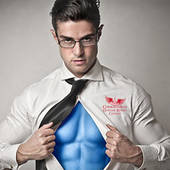 Services for Real Estate Pros
Kenneth Cameron
Targeted, response boosting bespoke items
Seattle, WA

—

Dynamic Results Catalyst
Get to know Kenneth Cameron
I am a self-made man, but not in the traditional sense. In my early adulthood, I looked at who I was and my skill set, and decided who and what I wanted to be. I knew where I was starting and knew where I wanted to end up, all I needed was a plan. My plan for many years was more like a Roomba in that I would run into walls, back up and try again. In the last 30 years I have been able to experience success beyond my every dream in every part of my life and ultimate failure on every level. My career can be summed up with the words of Robert Frost: "I took the one (road) less traveled by, and that has made all the difference."
I am a proven Real Estate business development professional.  Within complex client organizations I have initiated, built and strengthened relationships at all levels. My focus is on ensuring that my Realtor® clients obtain optimal results for the solutions I provide. I have met and exceeded aggressive objectives for positive revenue and am a person who clients, customers, colleagues and competitors regard as intelligent, perceptive, creative, resilient, empathetic, versatile, tenacious and courageous.
Dynamic Results Catalyst Product Ideas
Skills
Dynamic Results Catalyst enables Realtors® to massacre their promotional products challenges by delivering laser-targeted, response boosting bespoke items that help build your personal brand and establish client relationships, in a timely manner, at the manufacturer's lowest published price...GUARANTEED. 
Nothing works for every Realtor and many people's businesses are not conducive to imprinted items. 
For many of my clients that work with higher income clients, I provide closing gifts at lower that retail. One of my clients does 20+ sides a year in the 10MM+ range so Bic pens are not the item for her but large paintings of her clients in front of their new home are perfect as are Howard Miller grandfather clocks. I even had a broker in a wealthy community in California who had me source Cadillacs for her top sellers in her custom company color.  
Testimonials for Kenneth Cameron
Dr. Chris Early

04/28/2014

I've known Mr. Cameron for more than 30 years. He has always pursued his dreams fearlessly. He is a man of great courage and vision - the keys to his successes in business and life - and possesses the classic entrepreneurial spirit that drives him to new challenges and accomplishments.

I'm happy to endorse Kenneth Cameron in any endeavor he undertakes. I've known Kenneth for a number of years and have always found him to be an asset to any group he works with, leading through service, always with an awareness of the strengths of those with whom he is working. Kenneth also has an ability to help people identify areas of challenge, and provide opportunities to develop and enhance skills in those areas. Some of the characteristics that I've come to really appreciate about Kenneth is his gentle humor, his optimistic attitude, and the kindness he demonstrates to those around him.

Thomas Anakalea

02/13/2014

Kenneth is always has a positive outlook and attitude. He is always willing to help anyway he can to help you succeed. If he couldn't answer a question, he would always tell you and then go and find the answer. Kenneth is also a great Trainer.

There is no better account manager and sales professional than Ken! Not only does he care about what he represents and what his customers can expect, he works to make sure each and every transaction is a genuine pleasure - and exceed expectations. I've known Ken for 20 years and he has never disappointed or failed me. You want the job done and done well? You want Ken Cameron on your side!

Jacob Valverde

06/10/2010

Kenneth is a good hearted person with your priorities and satisfaction always in his mind, I strongly recommend Kenneth to work with! Cheers everyone!

Ken is an example of an American Entraprenuer. He is a mega talent and evrything he sets out to do in a project turns out to be the best it could have turned out. Fast thinking, brilliant, talented, kind, good, and friendly. This man is a role model for many to follow
Sincerely
Tom Braatz

Cristin Badgley

11/24/2008

Kenneth is a great guy, strong and sincere person to work with.
Introducing a fresh new look for your Profile.
Click the 'Edit Profile' button below to enter 'Edit Mode' and continue the tour.