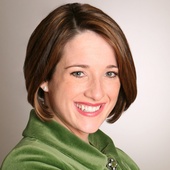 Home Stager
Kate Hart
Radnor, PA

—

Hart & Associates Staging and Design
Hart & Associates Staging and Design is the premier real estate staging firm in Pennsylvania, New Jersey and Delaware. We also service clients on the East Coast with our team of Affiliates.
Get to know Kate Hart
Hart & Associates Staging and Design is dedicated to promoting the benefits of staging, and servicing Realtors, home sellers, and builders with experienced staging professionals. After training and speaking to thousands of people about the Real Estate staging industry, our President Kate Hart discovered that consumers are unsure of how to find a qualified Real Estate staging professional. We ensure that you do not just stage your home, but stage it right, using a real estate staging expert in your community. Our team of real estate staging professionals are business owners in your local area providing expertise in home staging and property marketing. All affiliates are prescreened, interviewed and insured to maintain a high standard of quality in the Real Estate staging industry. We value our relationships with our clients and strive to provide custom solutions for their needs, working within their time frame and budget to determine the best strategy to prepare their home for a profitable and successful sale. As the leaders in the staging industry, we strive to surpass our clients' expectationsOur work has been featured on HGTV television and radio, The Fine Living Network, Philadelphia's 6 ABC Action News, CNN Headline News and CN8. Our commentary on staging and design has been published in various local magazines, newspapers and Realtor publications. Visit us at www.hartstaging.com to read our client testimonials and see our portfolio. STAGING STATISTICS: Here are our latest stats for homes we have staged in our local area. Devon Road, Paoli, PA - sold in 1 day Anthony Wayne Drive, Wayne, PA- sold in 1 day Persimmon Drive, Collegeville, PA- sold in 1 day Crosshill Rd., Royersford PA- sold in 1 week Ardmore Ave, Haverford PA- sold in 2 days Crestline Road, Wayne PA- sold in 1 day Ravenscliff Road, Wayne PA- sold in 2 days Woodleigh Road, Havertown PA- sold in 2 days (7 offers!) Painter Road, Media PA- 2 offers in 2 weeks (after 6 months on market prestaging) Malvern Road, Plymouth Meeting PA- Sold in 2 days with 2 offers over asking! Second Ave, Mayfair, Philadelphia County, PA- Sold in 7 days for $12,00 over list. Myrtle Lane, Havertown PA- Prestaging 7 months on the market, after staging 2 offers in one week.
Kate Hart's Blog Posts
ActiveRain Community
–

over 7 years ago
ActiveRain Community
–

about 9 years ago
ActiveRain Community
–

over 7 years ago
ActiveRain Community
–

over 9 years ago
Certifications
Before Staging Home on the Market for 6 months- After Staging 2 offers in 2 weeks: We just wanted to thank you again for helping us sell our home in Media. After sitting on the market for more than six months, your elegant staging miraculously transformed a lonely (and empty) four bedroom colonial into a warm and inviting home. In less than two weeks, we had two offers, one of which, lead to a settlement at full asking price. We could not have done it without your help. Thanks a million! Take care, Julie and Eric, Media PA\ Client Receives Offer Over Asking in Less thank One Week! Dear Kate, We finally have an agreement on my house. Your recommendations wereexcellent and I believe they helped optimize the interest and ultimateoffer. Thanks for all your help. D.L Wayne, PA Staging Transforms Listings from For Sale to Sold: Dear Kate, It should be very gratifying for you to know that my seller "bought" into your recommendations. She did just about everything you said to do and the house looked great. It looked a thousand times better than when we started. I'm really glad she listened. And we got a great price - $1,025,000. More than expected! K.T Wayne, PA Sellers gets 7 offers in 2 days!: Thanks so much for your great help in preparing my listing to show! We had 7 offers in the first 2 days and sold well over the asking price. Best regards, Lisa Gilden, Prudential Fox and Roach Haverford After 7 months on the market, home staging gets multiple offers in one week: Hi Kate, Wanted to let you know we put our house back up on the market on a Thursday, by the following Thurs. we had two written offers, and two others who were interested but had some contigencies that would not work for us... So your staging really did make a difference in selling our house. K.B. Havertown, PA Staging is an integral part of Realtors' Marketing Plans: Kate, I wanted to thank you and your team for the great job you did on my listing in Bryn Mawr last week. We put it on the market and within 36 hours we had 36 showings and 4 offers over asking- we sold the home for $275,000 over list!! Your staging talents definitely contributed to a successful sale. Staging will now be an integral part of our marketing plan. Sincerely, George Raleigh, Long and Foster Wayne PA Before Staging 6+Months on the Market- After Staging Multiple Offers in 2 Days! Dear Kate - I have to admit that at first I was skeptical about the value of staging a home for sale..... but needless to say, I'm now a convert! After having our home was on the market for 6 months (with tons of activity but no offer!) I finally decided to remove the house from the market and wait for the spring market. During the holidays I was lucky enough to read about your services and after some encouragement from Melissa, we contacted you to give us an estimate for staging. Your advice was right on and in a matter of weeks we made the minor improvements you suggested such as repainting a few rooms. You and your team then came to our home the day before I re-listed it, and in a matter of hours completely prepared our home for showings. Well I don't know what exactly it was, but after a weekend of showings, I had three offers on the table with two "in the works" and by Sunday evening signed an agreement for more than my asking price! You can't argue with results! Based on my experience and what I have learned since then, I highly recommend your services to anyone selling their home. It was well worth the investment and is something I wish we had done months ago. Thanks so much for your help and best of luck with your business. You can add me to your satisfied customer list and I'm happy to be a testimonial for you anytime. All the best, David, Wayne PA Home Staging= Bidding War and Multiple Offers: You asked me to let you know when our house sold.... Who would have thought- in less than two days! We had the realtor Open House from noon to 2 on Tuesday, and got the first offer on Wednesday evening. A second offer came in on Thursday morning, so we had a bit of a bidding war. It was all very stressful, but very, very short which is good! I'm sorry that your friends didn't get to join in on the 'fun' : ) Thanks again for the help. The quick sale must have been all due to your suggestions! L.B. Paoli, Chester County, PA Our House Always Got Excellent Feedback: Hi Kate, I just wanted to tell you how much I appreciate your staging efforts when we put our house in Conshohocken on the market. We had lots of competition, but our house always got excellent feedback and we were able to go from listing to closing in 3 months in an increasingly difficult market. We're moved now, and I just wanted to say "Thanks". Best regards, Debora Land, Conshohocken, PA You are hired forever! Kate: We just returned from the condo...YOU ARE HIRED FOREVER....You accomplished everything you said you would do and achieve..WE both thought you did a great job ie a female opinion and a male opinion...Thanks Kate; you can use me as a reference. Best, J.S. Haverford, PA. Home sells in one day with multiple offers over asking, eases stress for relocating family: Dear Kate,When our realtor recommended that we use your company Hart andAssociates to stage our home before we put it on the market, we wereskeptical. We didn't really believe that staging would make that big adifference in the appearance of our home. We wanted to write to you tothank you for the terrific job you did in our home. We needed to sellour home quickly because we were relocating our family to another statefor work and did not want to have to show the house over and over againbecause we have two small children. When we met with you, you prepared areport for us detailing what we needed to do to make our home moremarketable. Your suggestions were easy and inexpensive but made adramatic difference in how our home felt and showed. Frankly, we wishedthat we had done many of the changes you recommended years ago! You alsoprovided us with some artwork and accessories to to give our home a morepolished look. You did such a good job putting the final touches inplace we wished we could have had you do the same for our new home. Allin all the process was simple and stress free thanks to yourprofessionlism and knowledge of what needed to be done. We sold our homein 1 day with multiple offers above asking. We know that the work youdid had a lot to do with the number and the price of the offers. Wecouldn't be more pleased. In a tough market where lots of houses aresitting on the market for months, we sold our house quickly. Thisminimized the time we would be owning two homes and paying twomortgages. Now we can purchase our new home and get our familyacclimated to our new life. Thankyou again.J and B Marino Bala Cynwyd PA Your work was key to the quick sale of the property - it sold in less than a week! Dear Kate, We are very grateful for the excellent job you did on staging our house in preparation for sale. Your creative use of furniture and accessories transformed unused space into warm, inviting rooms and your reorganization of furnished rooms displayed them to their full advantage. I am convinced that your work was key to the quick sale of the property - it sold in less than a week! Not only was was the speed of sale impressive, but also the house sold for well over the asking price at a time when the market is supposedly very slow. The cost of your service was easily recouped.In addition, it was delightful to meet you and your team and it was a pleasure having you work in our house.I am happy to recommend your group to anyone that is thinking about staging their property ready for sale.Thank you again, P.& J. Dent, Bryn Mawr, Montgomery County, PA The investment in Staging was money well spent: Thanks again Kate, The staging was money WELL spent!! Everyone that saw the house said that it showed very well and had no negative comments ...In this market I don't think we would have done as well with out the staging. M.W. Chester County PA Staging is changing the way builders are selling homes in Pennsylvania and saving them thousands on interest: As a home builder in the suburbs of Philadelphia I have marketed and sold many properties. For my most recent project I decided to try a new approach since the Real Estate climate has changed and there are a lot of new homes on the market. My Realtor recommended that I contact Kate Hart at Hart & Associates to stage my sample home. Kate visited my property and provided me with a proposal to stage the key areas of the home. She was willing to work within my budget and time frame and gave the home a stylish look that would appeal to buyers. I have to admit that I was amazed at the results. Prior to staging the sample sales were at a stand still. After staging the sample, we sold 5 homes including the sample in just over 60 days. We saved thousands in interest charges. I expected it to take 6-9 months. I definitely feel staging contributed to our success and will recommend Kate's services to my colleagues and friends. S.F. Limerick, PA Real Estate Investor sold his home in 2 days for over $30,000 above asking: As a property investor I had heard of staging before but had not used a staging service until this past Winter to sell one of my properties. Because of the changes in the Real Estate market, I realized that I needed to find a new way to market a listing I had coming up. I contacted Hart & Associates and met with Kate Hart to show her one of my vacant homes. She prepared a complimentary evaluation of the house and recommended inexpensive ways that I could improve the home's overall look to make it more on trend with what buyers are looking for. Kate gave me suggestions on lighting, paint colors and a plan for furniture and accessory rentals. Once I completed the minor work that needed to be done, Kate and her team arrived with the rental furniture, artwork and accessories and transformed my home into a stylish and sophisticated space within an matter of hours. We began marketing the property the next day and within 2 days had multiple offers! My home sold for almost $30,000 over asking. Staging was definitely worth the investment. Kate Hart was a true professional and I would highly recommend her services to other property investors. R.S Chaddsford, PA Home Staging makes such a difference our clients do not want to sell:Kate,You are such the staging Queen!!! My assignment is almost 98% completed. Wow, what a difference it all makes. I can't imagine the fun you must have everyday. Thank you for being so logical and methodical and organized !!! The list you made for me allowed me to focus on the task.The house is looking so fantastic...I don't want to sell it!!!! So, Are you available to come on down to North Carolina when we find a home??????Please let me know....Best regards,K.K, Delaware County, Radnor PA Experienced Realtor Relies on Staging for Faster Sales: Kate Hart has been doing the staging on my listings for over a year. Hard to sell homes became easy after Kate worked her magic. She is energetic and has great follow through. She is also very creative and enables sellers to use many of their own items and mixes them well with her inventory of rental items. She is a pleasure to work with. C.A. Haverford, PA Property Managers Rely on Staging to help them Lease More Units:Dear Kate,I want to thank you and your staff for a job well done. You were able to turn our models from average to eye catching in such a short period of time. The floor plans flow from room to room and your finishing touches are warm and inviting. We are thrilled to say our occupancy is almost 100%. Our attractive models serve as a pathway from inquisitive prospect to excited new resident.We are very grateful for your efforts and know that your future clients will be as pleased with your work as we are.Sincerely, Anne B. MacyDirector of Property ManagementDiLucia Management CorporationMontgomery County, PA A Voice Mail from a Satisfied Customer:Hey Kate, You've got to call me ... I have to know who did the staging on Weadley Road. Did you do it? I just walked into the house and I am blown over. I can't even believe it is the same house... I am so excited about what was done there...It is unbelievable! I am just blown over. I actually have to go back to the office and look at the numbers again. I may have to adjust the price higher. S.F. Remax Classic, St. Davids PA After months on the market, we sold 2 investment properties in just days!In the Summer of 2006 my husband and I decided to list two rental properties for sale. In a slow market, our realtor suggested that we have the home staged before putting it on the market. We didn't seriously consider it, the house was clean, freshly painted, new driveway, totally maintained, which I thought was enough. After sitting for more than 90 days, we revisited the idea. Our realtor referred Kate Hart. And let me tell you, she was on the ball. Within a week of our initial conversation, the house was totally decked out with furniture, artwork and accessories. We got an offer within two weeks and sold the house. And, since we still had time left on the furniture rental, we decided to move the furniture to the second property a three bedroom townhouse which had now been listed for almost six months. Again, we got an offer within just a few weeks and sold it. We are thrilled with the results with Kate Hart - she's fun to work with and efficient. Next time we put a house on the market I'll call Kate before I have it listed. D.A. Wayne, PA We listed our house on the market at the beginning of the summer in 2006. We went through the entire summer with little activity and no offers. We knew we had a beautiful home but the pictures on the realtor sites just did not look very nice. A friend at work who used Hart Staging recommended we contact you to schedule an appointment. I was very skeptical at first and thought we did a good job on our own making our house look nice. Hart Staging had some great ideas and recommendations that we never would have thought of. We followed all their recommendations and WOW, what a difference. Our house looked amazing and we really did not have to buy much to get it done. We noticed an immediate increase in showings of our home and in only two weeks of our house being staged we got an offer. We feel very confident that this was largely due to the "new look" of our home. If we ever sell our new home in the future we will call you immediately. Thank you for everything! M & A Anderson, Coatesville, PAThis condo sold within a week with 3 other homes on the market in the same complex! Just wanted to let you know the great news that we have the condo under agreement after just a week on the market! We are very thrilled and we definitely feel your staging added an extra edge- something we needed since we were in a highly competitive market with three other condos like ours on the market. Everyone that has seen our condo commented on the quality of the furnishings, the neat artwork on the walls, and the general attention to details. You even managed to use our bright red bathroom to good advantage by making that a real part of the overall decorating scheme! It really felt like one of those high end model homes, so our thanks again for doing such a terrific job!!!! It really was worth every penny and I'm so glad we went with you after interviewing a few other stagers. Erika and Drew, Phoenixville, PA Realtors recommend staging for their clients' homes and their own Thank you so much for helping me stage my home! Your suggestions have added much value to the way my home shows. I had a brokers open today and many of the Realtors said that I have a beautiful home and it is larger than they expected. Your ideas have created a more spacious look and a great flow. I will definitely recommend you to my clients. Camille Burnette - Long and Foster Realtor This house sold in under a month! The client commented: Just wanted to let you know that I received a great offer for my home and they were amazed at how decluttered it was. It sold in 28 days! I did pass on your name to the other agent and told her how great you were. I thank you for your expertise and would be a reference for you any time. I would be interested in find out more about staging and maybe take some classes. C.B Wayne, PA Staging is changing the way Realtors are selling homes: Kate: You have totally transformed our listing in Bala Cynwyd AND our way of doing Real Estate! We will never suggest to reduce a home's price to a seller without first offering up the opportunity to stage their home to see if we can't get the price they want. As you taught us, spending a minimal amount of dollars to stage a home vs the thousands lost in a sales price reduction is just brilliant! The proof is in the pudding. Our listing was just sitting there, limp and tired. In a single day, after the owners did their homework from the list you gave them, you came in and breathed new life into the wings of this home. We can actually say we note a huge difference in the reaction of our buyers as they parade through. We are hearing things like" this is so great, how adorable, I love it" as opposed to the last month of, "the bathrooms need work, the bedroom is dark, the house seems small upstairs." Also the traffic it is bringing to the home as the word spreads is fabulous. Nancy Haas & Dan Stango - Prudential, Haverford Station, PA. This vacant home was on the market for four months. After staging it sold after two showings! Kate came into our empty, lonely looking, forlorn, house and in a few days had it completely transformed using lovely window dressings, fun furniture, dramatic pictures, romantic place settings, etc. Two phone conversations and a reasonable fee were all it took on our side and within 2 weeks of our opening, we had a buyer. Kate did everything else. We recommend her without reservation. JH & GZ Ardmore, PA Kate took a dull vacant listing of mine and transformed it with warm tasteful decorations and furniture. The result was an immediate offer that made the home the highest priced sale in the neighborhood. Hart & Associates Staging & Design is an exceptional professional tool with great rewards for both the seller and realtor. Ben Hardy Long and Foster Realtors, Devon, PA Another Listing Staged and Sold! Thank you! Your staging, decorating and organizational talents have made all the difference in preparing my Haverford listing for the market. The reactions from buyers and realtors alike has been extremely positive. You transformed a beautiful home into a "WOW" home!Clearly, you are a talented decorator with a good eye, but I also appreciate your prompt follow up and regular communication throughout the process as well as the thoughtful and professional manner in which you interacted with my client, the homeowner.It was a pleasure to work with you and to see such positive results!Best regards,Betsy HamiltonRealtorHaverford Home Marketing CenterPrudential Fox and Roach A Full Price Offer in Less Than Two Weeks! Kate Hart's vision transformed this stately 5 bedroom home from pretty to elegant and exquisite. Within two weeks we had a full price offer. Kate addressed the Living Room, Kitchen, Conservatory, Family Room, and Master Bedroom Suite. She rearranged the furniture, accessorized and color coordinated the home so that the buyer could better see the space inside each room and easily envision their personal belongings in a house that was not yet their own. In this 4 year young neighborhood of 7 homes, this house sold at an unprecedented price when the other homes sold for much less. Other homes in the neighborhood sat on the market for 11 months and then were withdrawn. As a Realtor, I provide this service to my clients because it is an extremely valuable tool. Let Kate's magical touch work for you too! Betsy Cohen, Prudential Fox and Roach, Haverford Home Marketing
Introducing a fresh new look for your Profile.
Click the 'Edit Profile' button below to enter 'Edit Mode' and continue the tour.